Coming soon to Concordia: Canada's first-ever Fulbright scholar in Irish Studies
Susanne Cammack will spend 9 months researching feminism and material culture in early 20th-century Irish literature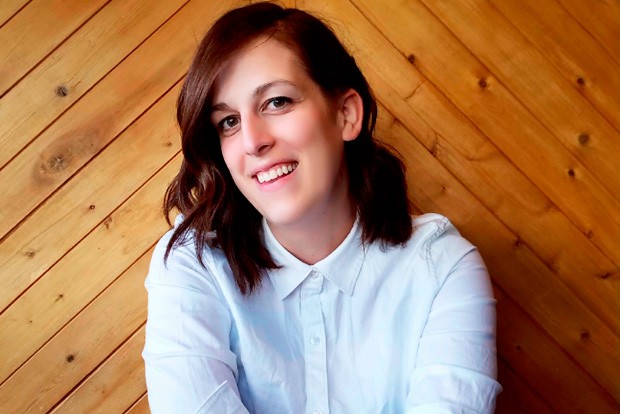 What can material culture in Irish literature reveal to us about the broader political and social issues of the time?
That's what Concordia's new Fulbright scholar, Susanne Cammack, is hoping to find out.
Hosted by the School of Irish Studies, the Southern Illinois University PhD graduate will spend nine months examining how gramophones became gendered as female in Irish literature. Specifically, Cammack will look at the connections between the feminist movement in Ireland and the gramophone's gendered implications in Irish literature between 1890 and 1930.
"We are delighted that Concordia will host the first ever Fulbright Canada scholar in Irish studies at a Canadian university," says Michael Kenneally, principal of the school.
"The number of applicants for this position and this appointment are evidence of the growing international academic stature of Irish studies at Concordia."
Through its highly competitive bi-lateral academic exchanges, Fulbright Canada provides scholars with the opportunity to conduct research, lecture or enrol in formal academic programs.
With more than 350,000 Fulbright alumni in more than 160 countries, the Fulbright program is the gold standard in academic exchange and a leader in public diplomacy.
The scholarly award will provide Cammack with the means and time to expand her ongoing study of Irish material culture while at Concordia.
"This is an opportunity to collaborate and convene with brilliant minds in this field," she says. "I expect that through an exchange of ideas with the faculty and students, my project will gain significant nuance and depth that would otherwise be missed."

'An imaginative capacity to move between disciplines'
Kenneally says Cammack's research proposal demonstrates "an imaginative capacity to move between disciplines by integrating cultural studies and material culture in her study of literary texts."
He adds that her investigation of the relationship between Irish literature and the ideology of the emergent Irish state will offer new perspectives on the country's early national identity.
During her stay at Concordia, Cammack will participate in the School's second annual Irish Studies Graduate Conference, offer a series of seminars to Irish Studies graduate students and give a public lecture.
"I'm truly looking forward to my time at Concordia and the opportunities to share my research as well as continue to learn from the faculty and students here," she says.

Find out more about Concordia's School of Irish Studies.
---