Applications are now open for Concordia's new senior director of Indigenous Directions
The position will help to meaningfully and strategically shape the university's commitments to Indigenous students, staff and faculty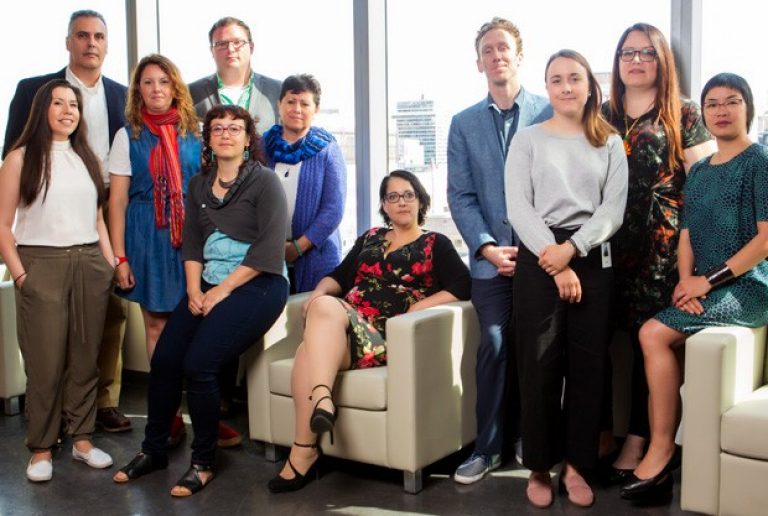 The search for Concordia's senior director of Indigenous Directions is officially under way.
The position is the culmination of months of hard work by the Indigenous Directions Leadership Group (IDLG), which is currently finalizing its Action Plan.
The document aims to make Concordia a more welcoming and accessible environment for Indigenous students, staff and faculty. One of its key recommendations is the creation of the senior director position.
The successful candidate will help to shape Concordia's commitments to creating a higher learning institution where Indigenous peoples' experiences, stories, cultures, languages and perspectives are valued.
Graham Carr, Concordia's provost and vice-president of Academic Affairs, says the position will have a positive impact on the university community.
"Part of our responsibility as a university located on unceded Indigenous lands is to ensure that all Indigenous learners and educators feel not only welcome, but also that they receive the support they need to thrive here," he adds.
"The senior director will help guide Concordia in making this commitment a reality."
This year, the IDLG hosted a series of community consultations to validate six key areas of their Action Plan and ensure that Indigenous voices informed its recommendations.
These key areas include:
Structure for community participation, including in the decision-making processes and governance structure
Recruitment, admission, retention and graduation of Indigenous learners
Recruitment and retention of Indigenous faculty and staff
Integration of Indigenous knowledge into existing courses and programs at Concordia
Enhancement of the cultural climate at Concordia for Indigenous learners, staff, and faculty
Increased capacity for supporting Indigenous and community-led research
The senior director will be responsible for collaborating with and guiding key stakeholders from the university community to ensure recommendations are implemented in their respective time frames.
Heather Igloliorte, associate professor of Art History and IDLG member, is excited about the potential this position has for relationship building.
"I am thrilled about the creation of this position," says Igloliorte, who is also a Concordia University Research Chair in Indigenous Art History and Community Engagement.
"We will have high-level leadership stewarding the IDLG's Action Plan into reality, facilitating our success as a university for the future, and deepening our connections with Indigenous communities in our region and across the country, while also fostering a sustained community of Indigenous faculty, students and staff here at Concordia."

Learn more about the position of senior director of Indigenous Directions.
---