Former chief justice Morton Minc appointed to the Order of Montreal
The first-ever jurist-in-residence at an English Quebec university honoured for his contributions to the city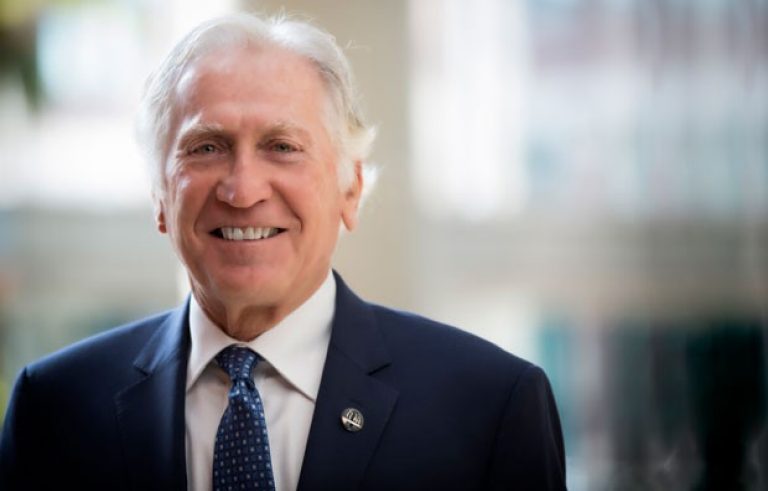 Concordia's first jurist-in-residence, Morton Minc, has been appointed to the Order of Montreal, which honours the talents and achievements of individuals who have helped shape the city. He is among 18 individuals being recognized out of more than 100 nominations.
The former chief justice of the Montreal Municipal Court was chosen on the recommendation of Montreal's mayor Valerie Plante. He has been appointed an Officer, the second of three ranks.
"It is a great honour to be recognized by the city of Montreal," said Minc. "I hope my time as jurist-in-residence instills the same curiosity, dedication, and commitment in students that has fueled my work in social innovation in the justice system for more than 20 years."
Minc will be presented with a medal at an official ceremony at city hall, held annually on May 17, the date of the founding of Montreal.
Recipients are chosen based on their contribution to the development of Montreal and its reputation, their commitment to the community, or for exceptional personal achievements. The honour was established in 2016 to mark the city's 375th anniversary.
The judge has been an advocate for a more humane form of justice for victims and offenders.
During his time as chief justice of the Montreal Municipal Court, Minc initiated and supported social programs for offenders with substance abuse problems, mental disorders or vagrancy. This work was acknowledged in 2014, when he was awarded the Prix de la justice du Québec.
Since being appointed jurist-in-residence at Concordia, the first appointment of its kind for any English university in Quebec, Minc has organized several sold-out events featuring well-known jurists. He has also mentored students in the ​Minor in Law​ ​and​ ​Society​ ​Program​ ​and the Concordia Moot Law Society.

Learn more about Concordia's jurist-in-residence Morton Minc.
---