Concordia engineering cracks Canada's top 10 in Maclean's Program Rankings
The computer science program also showed improvement, advancing three spots to 11th position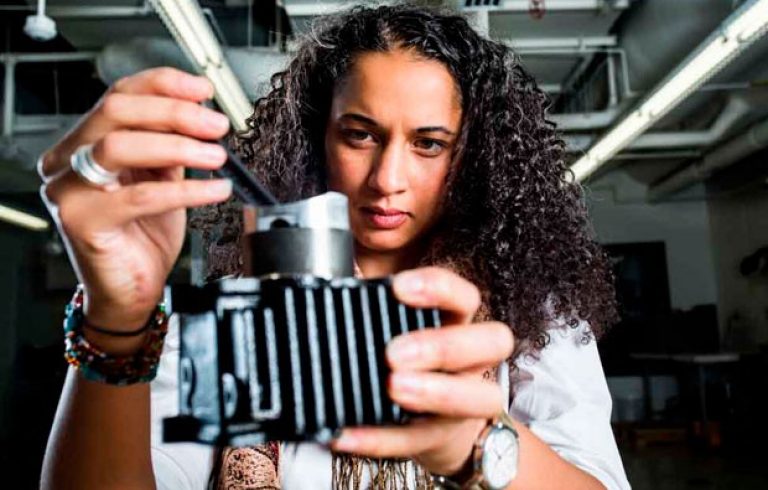 As future Concordia engineering and computer science students get set to begin their academic journey, they may take comfort in knowing they're joining one of the country's top programs.
Concordia advanced six spots to 10th place among Canada's engineering schools in the Maclean's 2018 Program Rankings, while computer science advanced three spots into 11th position this year.
"In engineering and computer science, our philosophy of late has been on fostering a student-centric learning environment that cultivates the critical intellect and tests traditional boundaries of knowledge. This means increased interdisciplinary learning and hands-on experience in our classrooms, investing more time in error-tolerant and experimental modes of engagement," says Amir Asif, dean of the Faculty of Engineering and Computer Science.
"Like our instructors, our researchers bring a global, interdisciplinary perspective to their fields of study that encourages international research partnerships."
The rankings assess 10 popular programs in the sciences and social sciences from both a research and reputation perspective. They use indicators measuring program and research reputations, as well as the volume of faculty publications and citations.
Both Concordia's engineering and computer science programs performed well with regards to bibliometric data, ranking eighth and sixth respectively in publication output.
"Faculty members foster excellence in research, promote its dissemination through scholarly publications and test the traditional boundaries of knowledge," says Asif.
"We are proud to be training the next generation of leaders in engineering and computer science, advancing integrated technologies in a socially responsible manner."
More rankings success
In the overall Maclean's University Rankings Concordia placed 10th in the comprehensive university category for the third year running, while advancing in six important areas: student satisfaction, Social Sciences and Humanities Research Council of Canada (SSHRC) grants, total research dollars, library acquisitions, scholarships and bursaries, and reputation.
Meanwhile, in the 2018 edition of the QS World University Rankings by Subject (WURS), released on February 28, the university was a leading international institution in 15 of 48 subjects.
In July 2017, Quacquarelli Symonds named Concordia as the top Canadian university out of two in its 2018 Top 50 Under 50 Ranking. And in 2017, Concordia's hometown officially became the world's best student city.

The university was also recently named a top Montreal employer for 2018, the third year in a row it has been recognized as one of the city's best places to work.
Find out more about programs in Concordia's Faculty of Engineering and Computer Science.
---