World University Rankings 2017: 'We can all take pride'
Concordia retains its place among the globe's top 1.8%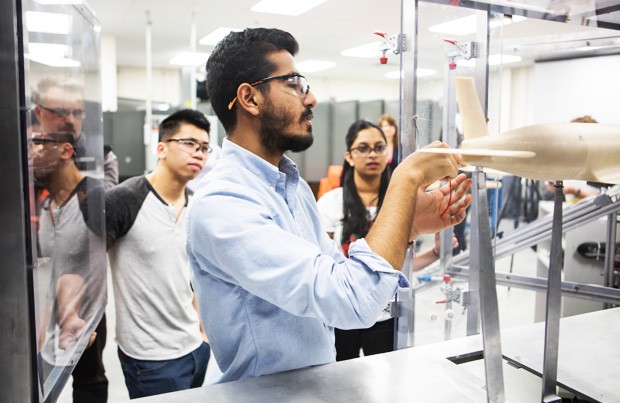 Concordia improved its NTU Rankings performance in computer science and mechanical engineering.

Concordia's spot among the world's best post-secondary institutions was confirmed with strong showings in two newly released global rankings.
Following last week's news of the university's gains in the Maclean's 2018 University Rankings, Concordia kept its place in the top half of the 1,000 institutions named in the 2017 edition of the Center for World University Rankings (CWUR).
Concordia rose one notch from last year both among Canadian institutions, placing 20th out of 32, and Quebec universities, moving up to fourth place.
Internationally, Concordia's ranking of 494th puts it among the top 1.8 per cent of the 27,770 degree-granting institutions of higher education worldwide evaluated by CWUR.
The university also held steady in the 2017 edition of the Performance Ranking of Scientific Papers for World Universities, published by the National Taiwan University — also known as the NTU Ranking.
Concordia again ranked in two fields and four subjects, keeping up the momentum from last year. It placed 287th in engineering and in the 301st-400th category in social sciences.
In subject-based rankings, the university improved its performance from 2016 in computer science and mechanical engineering and also ranked in both civil and electrical engineering.
"Concordia's standing among Canada's leading universities — and the world's — has again been acknowledged," says Graham Carr, provost and vice-president of Academic Affairs.
"This is further external validation that we're on a very positive trajectory of success. We want to maintain the momentum as it's something in which we can all take pride."

Read about Concordia's recent gains in the Maclean's 2018 University Rankings and in the 2017 Shanghai Rankings, QS World Rankings and Times Higher Education Young University Rankings.
---