The Lithography studio
The Lithography studio contains over 120 lithography stones of variable sizes; photo sensitive positive plates and ball grain plates; five presses including four direct and one offset manual press.
The Intaglio studio
The Intaglio studio contains five large presses; non-toxic compounds for plate work; rollers and brayers; and etching and engraving tools.
The Screenprint studio
The Screenprint studio prints with acrylic and non-toxic inks; contains printing tables; light tables; a large format exposure table; a dark room; vacuum tables; and aluminum screens.
The Digital lab
The Digital lab contains up-to-date Mac workstations; four large-format digital printers; and three flatbed scanners.
The Relief / Letterpress
The Relief / Letterpress studio features a Vandercook proofing press and a large selection of metal and wood type. It supports two book arts courses and a polymer plate processing unit that provides artists with a greater range of relief processes.
The Curation Room
The Curation Room is a multipurpose space that is situated between the lithography studio and the digital printing lab. It contains magnetized walls to facilitate critiques and a projector for presentations by students, instructors and visiting artists. It also serves as a place to tear and register paper in preparation for printing.
The Darkoom facilities
The Darkoom facilities are used for developing films on photo litho plates and photosensitive emulsions for screenprint and intaglio.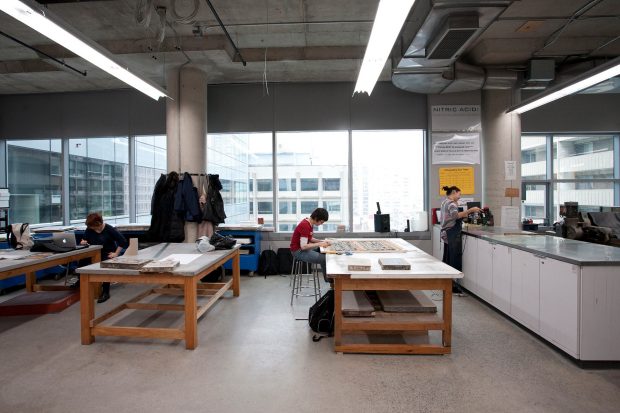 Starting a project. Photo by Anne-Renée Hotte.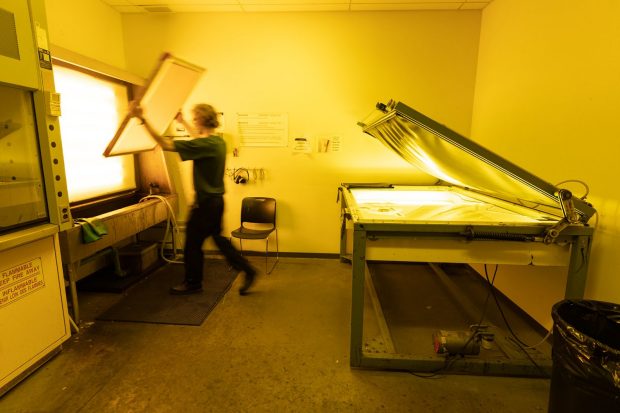 Large format Silkscreen exposure lab.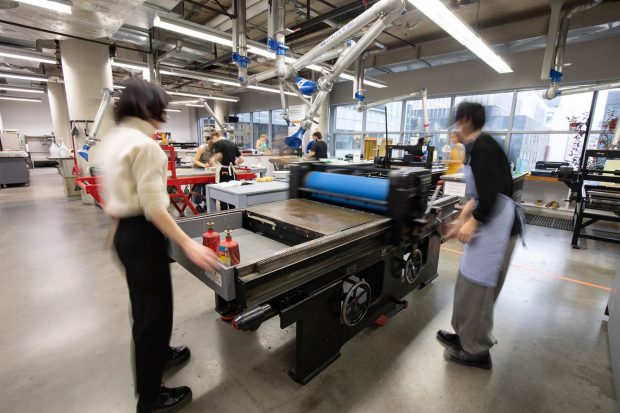 Lithography offset manual press.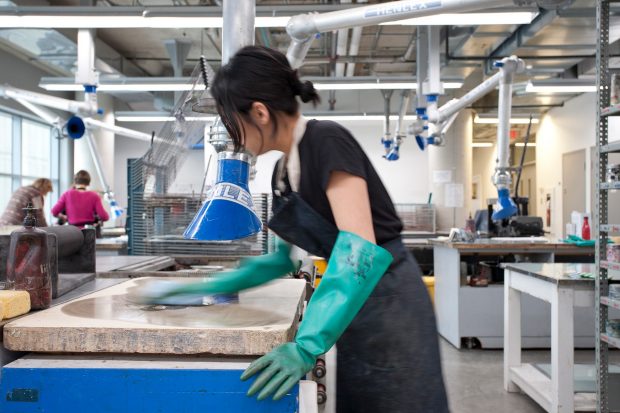 Processing a stone in the Lithography studio. Photo by Anne-Renée Hotte.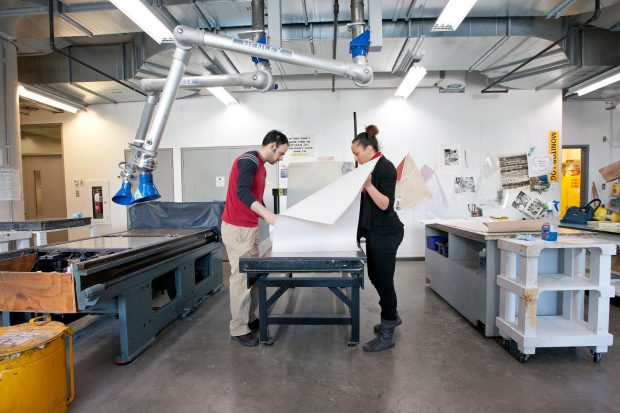 A print is born in the Lithography studio. Photo by Anne-Renée Hotte.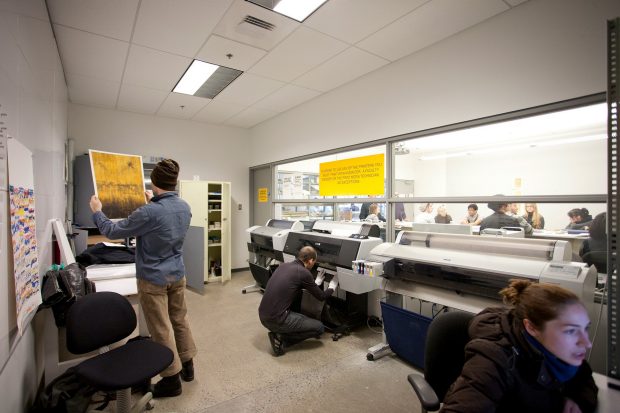 Printing in the Digital studio. Photo by Anne-Renée Hotte.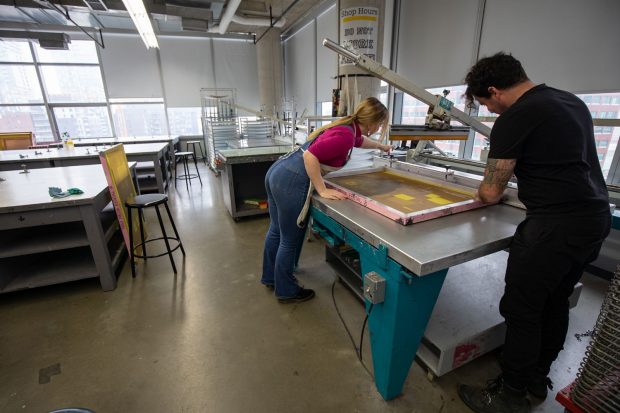 Silkscreen vacuum tables.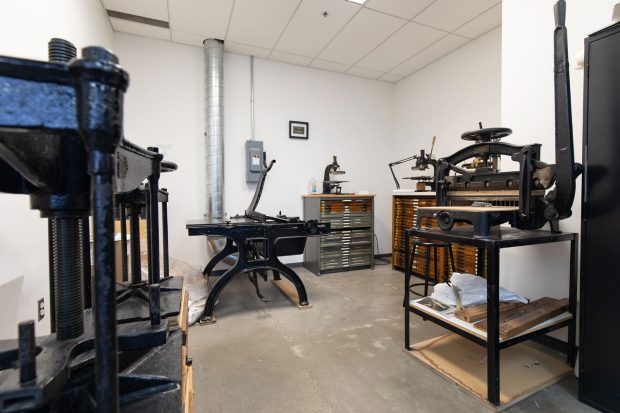 Typography studio - Mind your p's & q's.