FIBRES & MATERIAL PRACTICES
The structures studio includes:
hand & drum carders
drop spindles & spinning wheels
felting tools & needle felting machine
rope-making tools
tufting gun & frames
4, 8 & 12 harness floor looms and related tools
4 & 8 harness table looms
24 harness AVL Dobby loom with Compu-Dobby
manual and double-bed electronic knitting machine
digital embroidery machine
quilting machine
domestic & industrial sewing machines
domestic & industrial sergers
The printing and dyeing studio includes:
two 8-meter printing tables with registration rail system
large light table
bullet steamer
heat transfer machine
screenprinting facilities with multiple wash-out sinks for pigments and screen reclaiming
over 50 silkscreens of various sizes
accessible screenprinting darkroom with coating, drying & exposing equipment
a ventilated and well-stocked dye lab equipped with natural gas burners
a ventilated wax room for batik, devore & surface applications
pH neutral water purification system for dyeing
washer, dryer and two fabric spinners
domestic and industrial sewing machines
The paper-making studio includes:
Two 2lb capacity Hollander beaters
One hydropulper
A large vacuum table for forming sheets up to 36" x 60"
A hydraulic press
Floor drains
Moulds and vats for forming sheets up to 22" x 30"
Two sheet dryers
The Fibres computer lab
Equipped with Macs and a PC running specialized software for textile design, a scanner, three printers including an Epson Stylus Pro 4880 dedicated to dye sublimation.
Fibres and Material Practices students also have access to several industrial and electronic sewing machines including a machine for digital embroidery.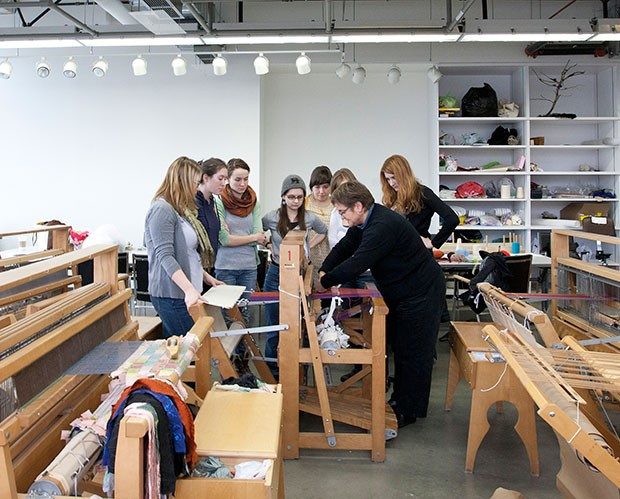 Dressing the loom.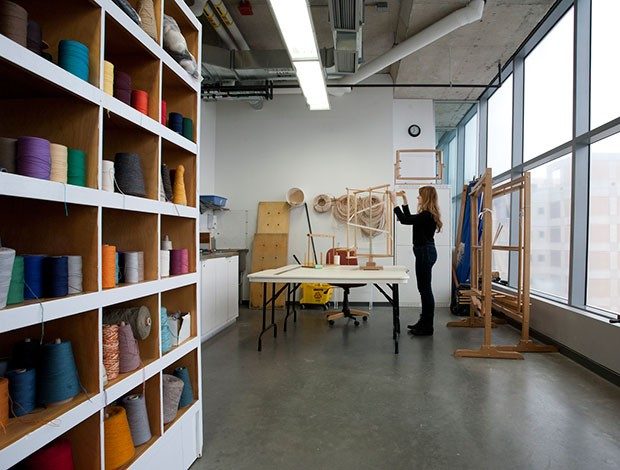 Winding a warp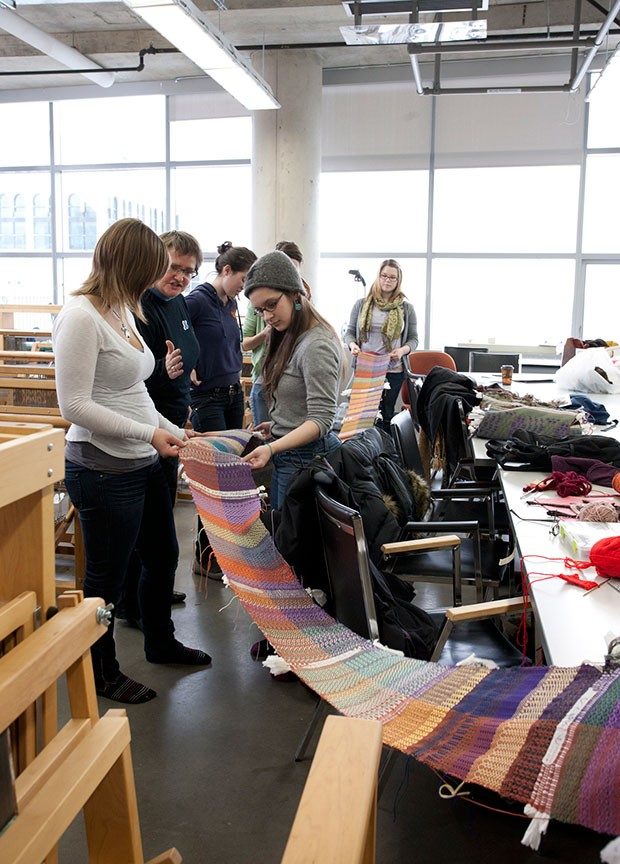 Weaving sample.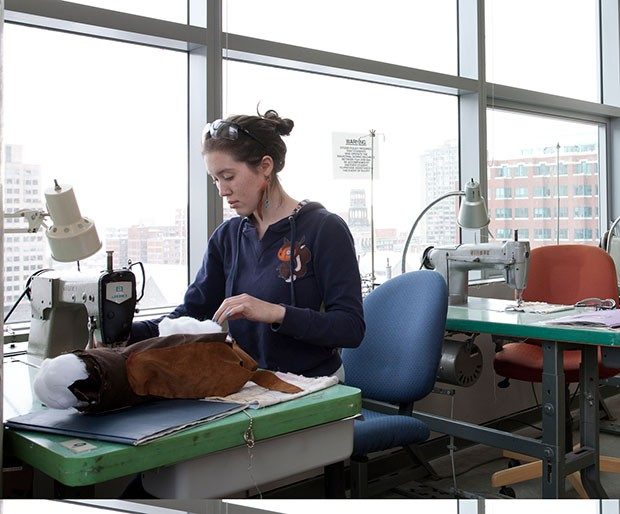 Sewing on the industrial machine.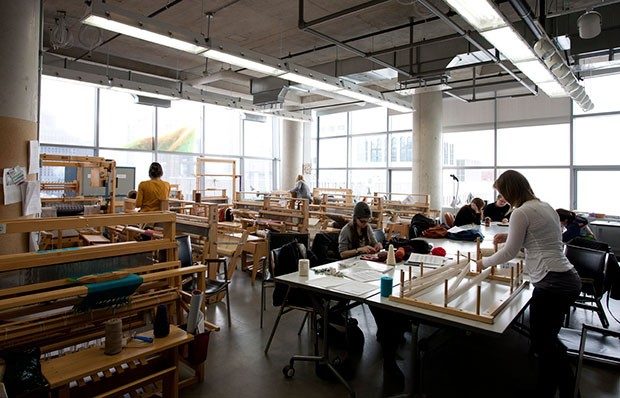 Fibres structures studio.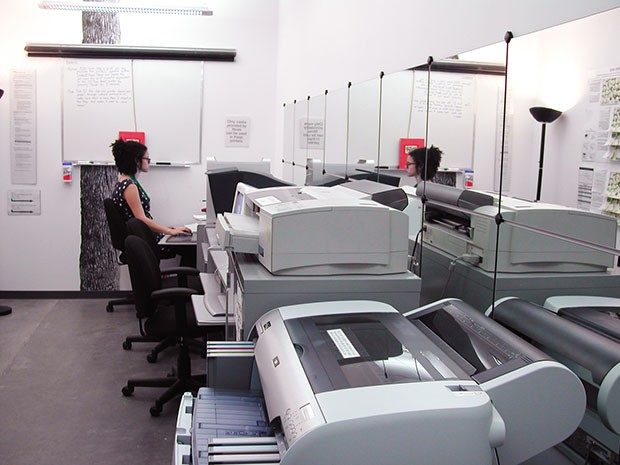 Fibres computer lab.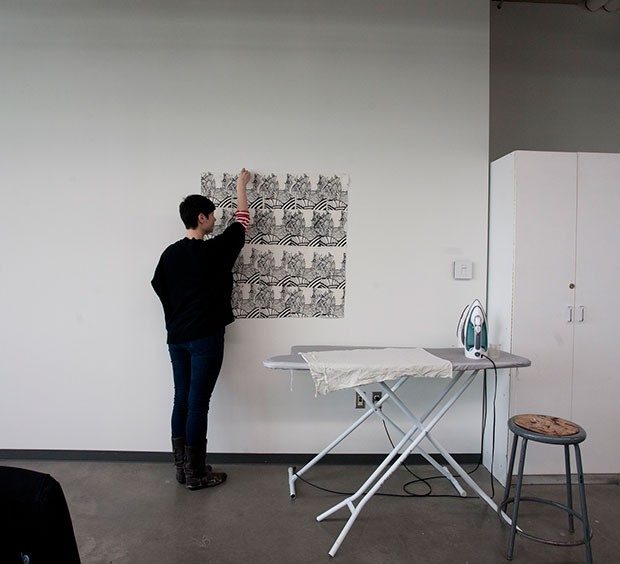 Setting up for a critique.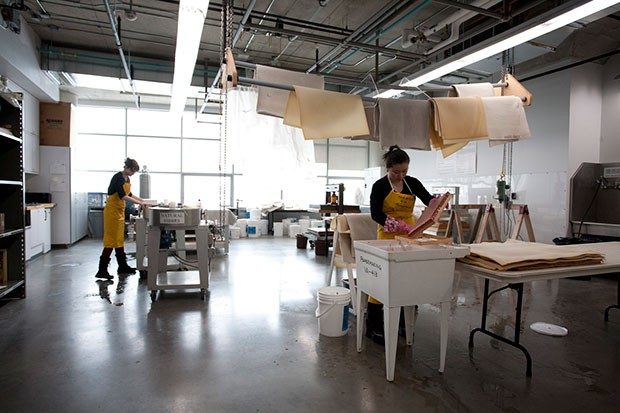 Papermaking: Sheet forming and pulp beating.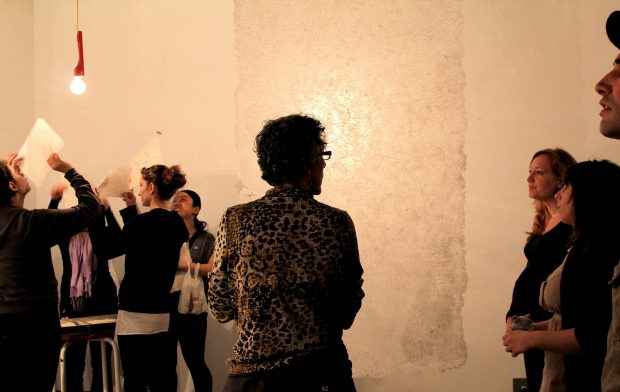 Papermaking critique. Photo by Anne-Renée Hotte.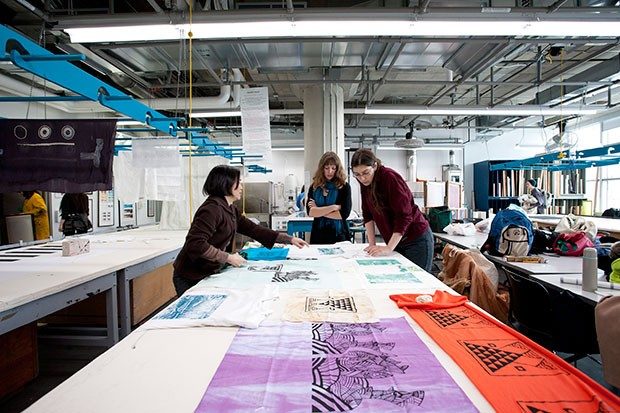 Print fabric samples.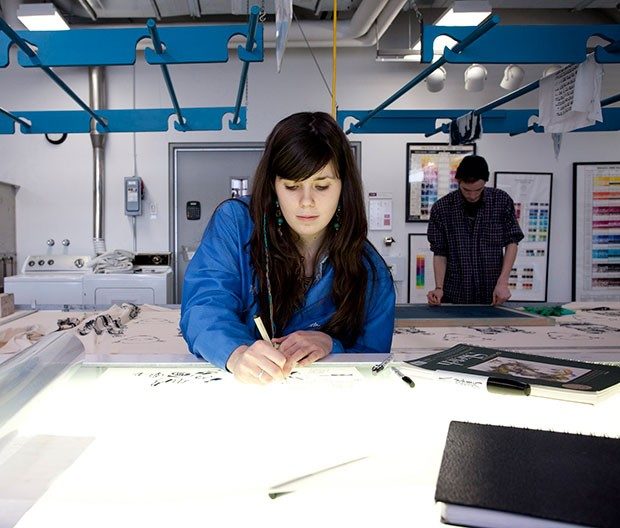 Image design on the light table.
Repeat printing. Photo by Anne-Renée Hotte.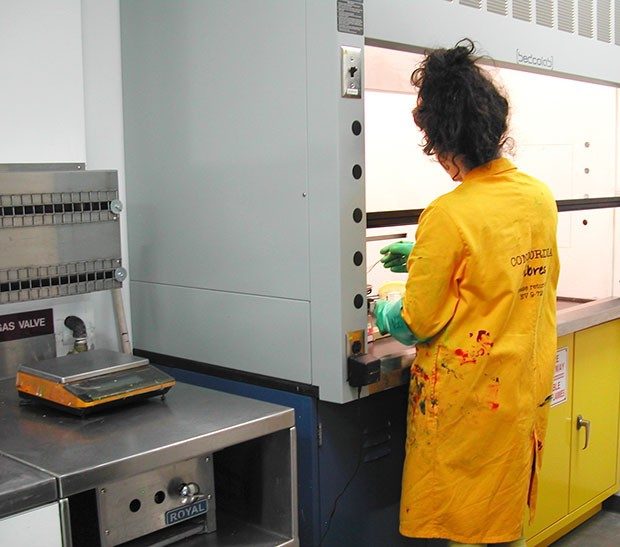 Fibres dye lab sash hood.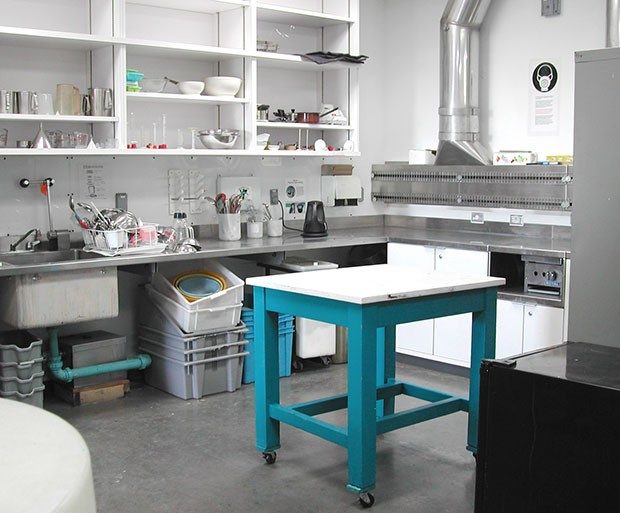 Fibres dye lab.