Author Sarah Bernstein's Study for Obedience shortlisted for Booker Prize
The creative writing grad, who spent 'formative' years at Concordia, is also longlisted for Canada's Giller Prize
UPDATE
Sarah Bernstein was named the 2023 winner of Canada's Scotiabank Giller prize on November 13, 2023. Learn more.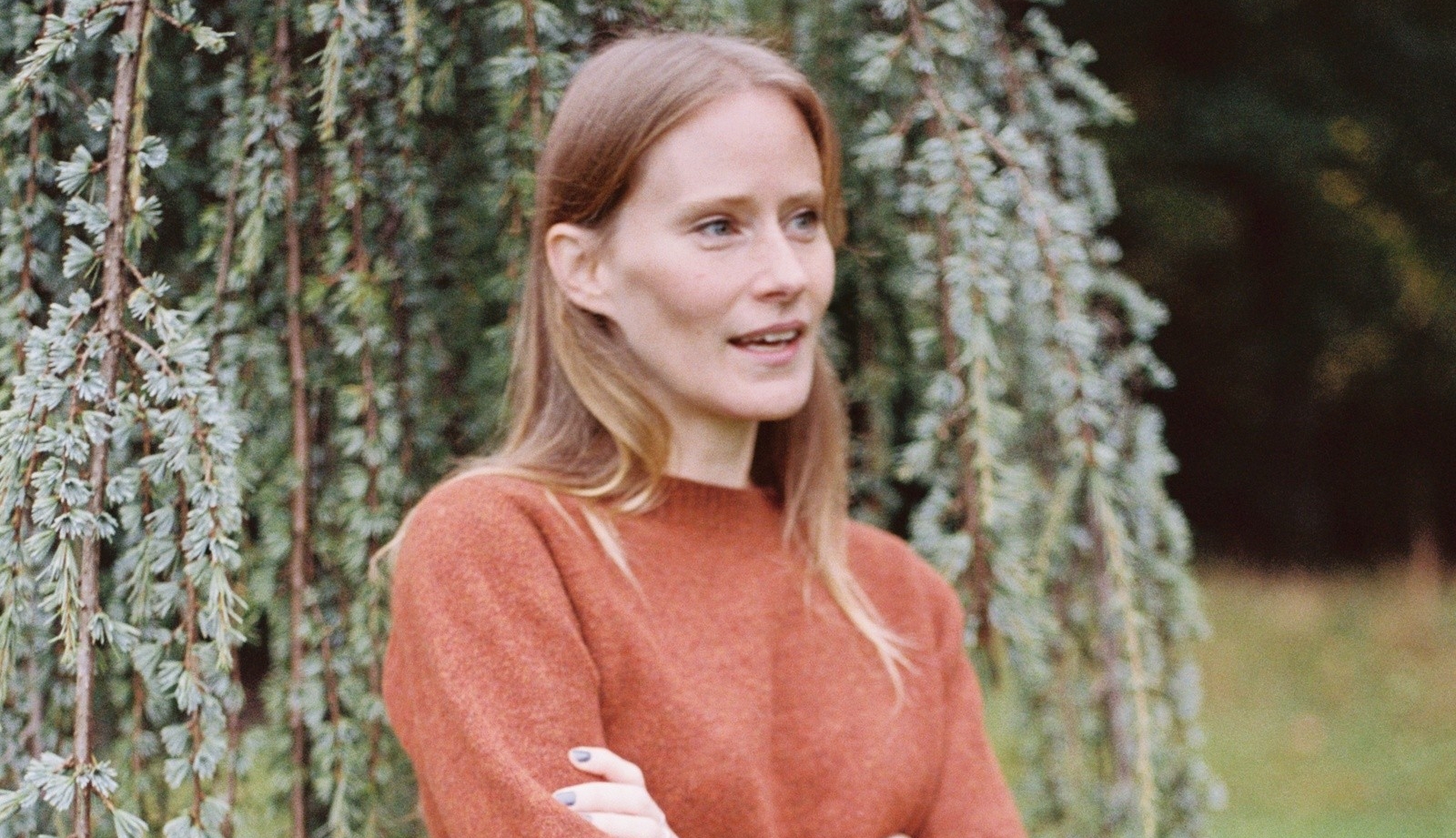 Sarah Bernstein studied in Concordia's Creative Writing program in the Department of English.
Six authors were named to the Booker Prize shortlist announced on September 21, and a Concordia graduate is among them. Sarah Bernstein, BA 09, is the only Canadian contender for one of the world's most prestigious literary prizes in English-language fiction.
But having her book, Study for Obedience (Knopf Canada), initially longlisted this earlier summer, was what truly came as a surprise for the creative writing alumna.
Bernstein thought her editor was in trouble. On a late July weekday, an hour after returning home from work in Achiltibuie, Scotland, a village nestled in the North West Highlands, she noticed a missed call from her editor at Granta, a literary magazine that's published several of her short stories.
"'Is something wrong with him?' I thought then," Bernstein says. "He never calls me. So I called him back and when he told me the reason he contacted me I said, 'Wait a sec, is this a mean joke?'"
Bernstein, who teaches English literature at the University of Strathclyde, couldn't believe the announcement was linked to one of the highest honours in literature — the annual Booker Prize, whose 2023 winner will be announced on November 26, is valued at $83,000.
The latest nomination accompanies another, more local, announcement for the Montreal-born author: The same novel is nominated for the 2023 Scotiabank Giller Prize, along with fellow Concordia grads Kasia Van Schaik, BA 09, for her short story collection We Have Never Lived on Earth (The University of Alberta Press), and Erum Shazia Hasan, MA 06, for her debut novel We Meant Well (ECW Press).
Bernstein's latest book follows a young woman who arrives to a small town in an unnamed northern country to act as housekeeper for her elder brother, a wealthy, recently divorced businessman. Their Jewish family hold ancestral connections to the town, but were also persecuted and driven out — and even the brother's home, a sprawling manor on a hill above the town, once belonged to "the distinguished leaders of the historic crusade against our forebears."
The Telegraph praised Study for Obedience as an "elegant triumph" and in early 2023, Bernstein made Granta's Best of Young British Novelists list.
Despite the accolades — and how overjoyed her mother gets out of seeing her daughter's name in The Globe and Mail — Bernstein tries to tune out award season hoopla. "I do it out of sense of self-preservation because if I start to focus on that stuff, it could drive me crazy or start to make me feel bad," she says.
'I appreciated how our writing was taken seriously'
The author of prose poetry and the 2021 novel The Coming Bad Days (Daunt Books Publishing, 2021) credits Concordia for instilling in her a sense of self-worth that goes beyond hanging awards on the home mantle.
"I appreciated how the Creative Writing program and all the workshops there made me feel like our writing was taken seriously which made us feel like we could it seriously," she says. "That kind of attention is formative for young writers."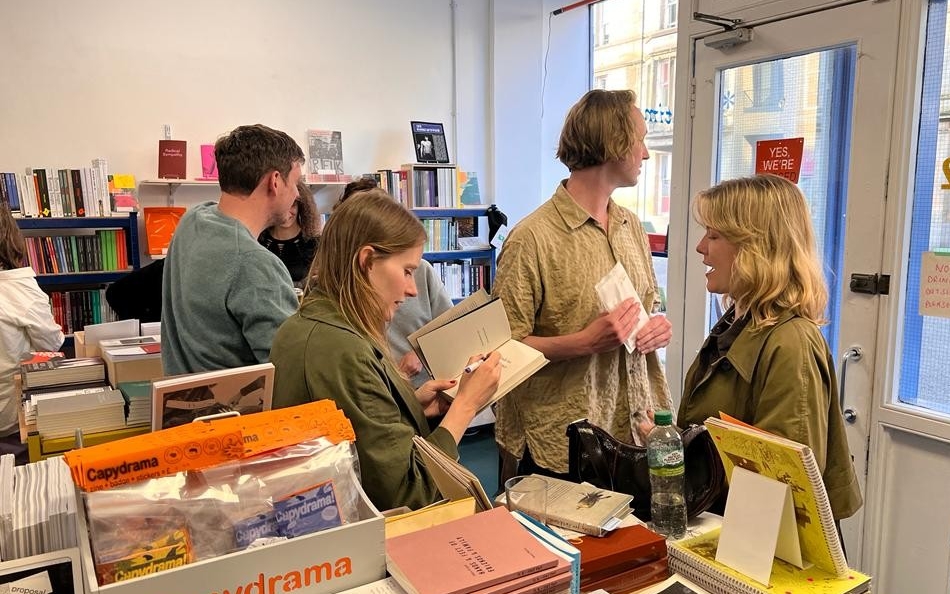 Bernstein signs copies at a book launch in Glasgow, Scotland
Growing up in a home of English teachers in Montreal's Outremont borough, and attending Jewish day schools, Bernstein's passion for writing began early as she dabbled in short stories "about things that teen girls would be into then," she says.
Her parents' love of teaching may have also influenced her to lean into the same profession, which she's largely accomplished outside of Canada in Scotland. Bernstein previously taught contemporary literature and theory at the Universities of Sheffield and Edinburgh, and soon realized how the relationship between academic analysis and the craft of writing are linked.
"One doesn't work without the other, right?" she says. "And what I appreciated at my time at Concordia — and also when I did my master's at the University of New Brunswick — was how I learned more about the many ways that the sound of language can be accessed, as well as the art of putting together sentences for sound and not just for sense."
Tinkering with structure also appealed to Bernstein, and she soon became enamored with the art of prose poetry, and she published her first book brimming with that type of art in her first book. Now Comes the Lightning (Pedlar Press, 2015) acts as a lyrical historical biography of early 20th-century French singer Fréhel.
As for what's next, Bernstein says, "Some of the things I've been thinking about in terms of potential avenues for new work are really an extension of issues I've always been preoccupied by and which form the backdrop of my previous two novels — the ongoing disasters of capitalism and the climate catastrophe.
"I've been thinking more specifically about the history of land ownership, of dispossession and the loss of the commons and what it's meant for people and the landscapes they live in."
Another project that's been several months in the making: Bernstein is due to give birth in October, and she and her partner Robin are excited to have a Scottish winter unlike any they've experienced before.
When asked what she misses most about Canada since she's been overseas, she answers quickly, "Watching hockey, for sure, but also those Fairmount bagels."
---