Theatre performance alumna Kathleen Stavert returns to the stage
Montreal actor credits Concordia with foundation for classical training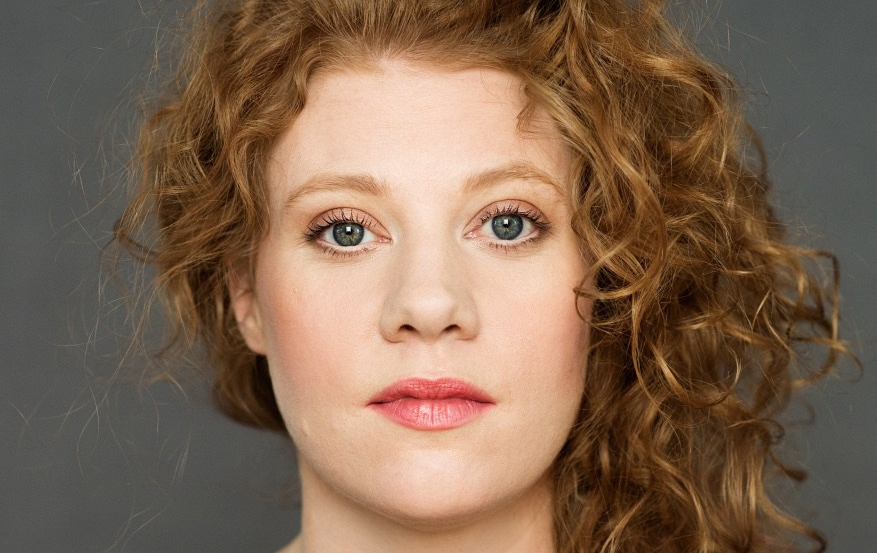 Theatre Performance alumna Kathleen Stavert stars in
Wildfire
, which runs at La Chapelle Scènes Contemporaines from January 16 to 28, 2023. | Photo: Andréanne Gauthier
Montreal actor Kathleen Stavert, BFA 06 (theatre performance), dreamed of performing on the stage since she was four years old.
"My parents had enrolled me in ballet and tap dancing and I remember having two dance recitals around Christmastime, rushing from one venue to another," Stavert recalls. "It was such a thrill going from one stage to the next. I remember it clearly — how the light felt when I was onstage in a dark theatre, seeing people's silhouettes and then feeling the light. I just loved performing. It started there."
After a long absence due to COVID-19 restrictions, Stavert returns to the stage to co-star in the English-Montreal premiere of Wildfire by Governor General's Award-winning playwright David Paquet. Produced by Talisman Theatre in partnership with Centaur Theatre and La Chapelle Scènes Contemporaines, as part of the Wildside Festival, the tragicomedy, per NOW Magazine, is a "sizzling hot family tale that offers a quirky, forgiving and ultimately more hopeful look at humanity."
Stavert, who performs the double role of Claudine/Caroline in Wildfire, says she hasn't performed in a play since 2019. "During the pandemic, I sort of lost the love of being onstage. I was doing more and more television, and really enjoying that work. But being back in rehearsal for Wildfire, I'm working with people I love. The script is fantastic, challenging and intimidating. I find it really fulfilling right now to be back onstage."
The original French version of Wildfire, Le Brasier, won the Prix BMO and international francophone Prix Sony Labou Tansi. First produced by Montreal's Centre du Théâtre d'Aujourd'hui, this translation was commissioned by Talisman Theatre and runs at La Chapelle from January 16 to 28.
'I had a wonderful time at Concordia'
Stavert stars in the popular TV series Le Temps des Framboises — "My dream role on TV!" she says — and has appeared on such shows such as Fatal Vows (CMJ) and Broken Trust. She's also the host of the popular HerStory Podcast.
"I was inspired to do [the podcast] by a BBC Radio show I enjoyed listening to when I lived in London for six years," Stavert explains. "I interviewed women from all walks of life who are doing ordinary and extraordinary things. Independent podcasting is a hell of a lot of work, so I had to step away from it as I was doing it all on my own. But now I'm thinking of doing a podcast about all things acting and how the industry works in Montreal and Canada."
Stavert holds an MA in classical acting from the Royal Central School of Speech and Drama in London, England, but says her time studying theatre at Concordia was instrumental in helping shape her career.
"I met some really great friends and colleagues at Concordia. I feel like I went from knowing nothing and just having this pipe dream of wanting to be an actor, to coming out of there with skills," she says. "I had a wonderful time at Concordia. I recommend their theatre school, which gave me a really strong foundational knowledge to build on."
Wildfire runs at La Chapelle Scènes Contemporaines from January 16 to 28, 2023.
---