'I want to turn negative energy into positive action'
How one student is helping inspire school children in Haiti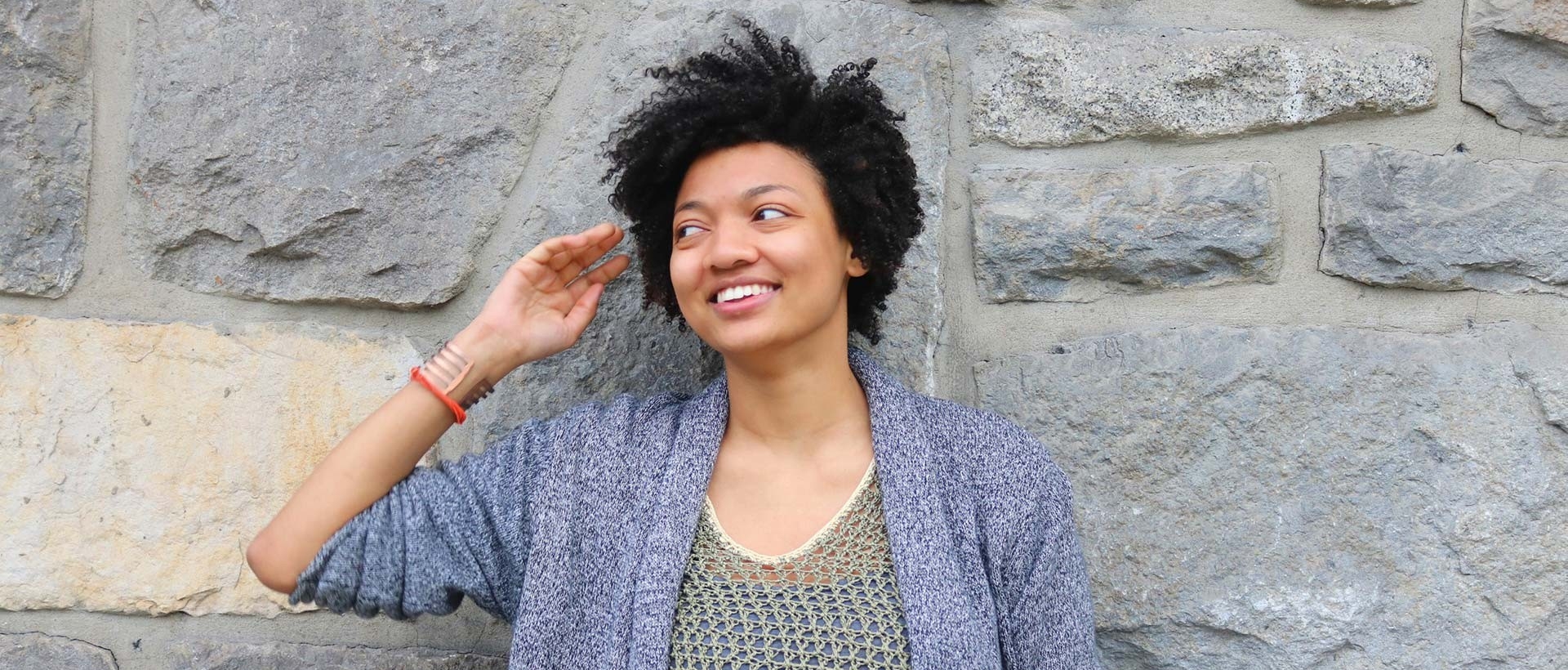 Celeste-Melize Ferrus
As a physics student at Concordia, I have a few paths that I want to explore.
At Space Concordia, a society of more than 200 students where I worked with a rocketry team and served as business development director, I was able to indulge my interest in astrophysics. I also work to make sure that Loyola Campus has an active student life as Loyola Coordinator for the Concordia Student Union.
But the initiative that I take the most pride in is a project that I started at Concordia called Katalís. The name is a play on the word "catalyst" in Haitian Creole. Our mission is to ignite a passion for STEM in students from all backgrounds. The idea for Katalís had been on my mind since I was a high-school junior in Port-au-Prince, Haiti. I was fortunate to discover that physics was my passion at a young age, but a lot of children in Haiti are not exposed to science education, and many are not even taught how to read.
As a result, the generation of tomorrow is not getting the training it needs to transform the country into the star that it should be. I had to go back to Haiti in August 2018 for a family member's funeral.
My first two years at Concordia taught me how to turn negative energy into constructive action, so while helping with funeral preparations, I posted on social media that I wanted to put together a team to go to Haiti the next summer to teach.
The response was incredible. We raised over $15,000 through sponsorships and Concordia's FundOne platform, and on August 25, 2019, 14 of us boarded a plane with more than 40 boxes of school supplies. We were bound for the small town of Bayonnais, a four-hour trip north of Haiti's capital.
We had one goal: to inspire. Once there, we set out to teach groups of schoolchildren about physics, chemistry, biochemistry, biology, engineering and computers. We organized hours of demos and rotated through subjects like rocket dynamics, density, light absorption, osmosis, scratch code, emulsion and more.
The week was an amazing experience. It was incredible to see people who I had been sitting next to in classes suddenly open up and break down their walls. We left Canada as virtual strangers and returned as family. Thanks to a grant from the Experiential Learning Office at Concordia, I was able to start up the Katalís Award last summer. The objective is to encourage female students of Afro-Caribbean descent who are interested in STEM careers.
Concordia has given me opportunities that I don't think I would have received at any other university.
That's why it's really important for me to give back. When I worked at the alumni call centre I supported the university's Community Campaign — a portion was taken out of my paycheques and donated to the physics department and to Space Concordia.
Once you get into the mode of giving, it just warms your heart. The good news is that there's something for everybody to give to at Concordia. It may not be the same things I love and support, but if you look hard enough, you'll find something you feel passionate about, too.
Celeste-Melize Ferrus was one of ten recipients of an Experiential Learning Grant in 2019. To learn more about her Katalís project, visit katalisoutreach.com.
---