John Molson students engage with local fast-food restaurants as part of an experiential learning project
Concordia associate professor Xiaodan Pan's class discovers the ins and outs of a business simulation software by putting it into practice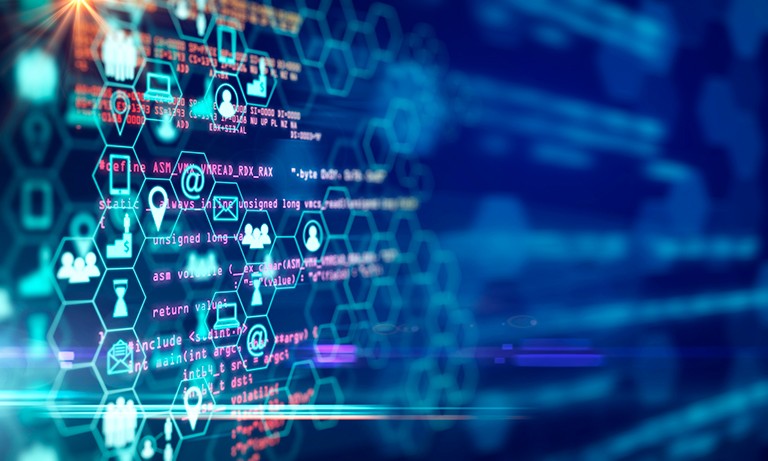 The key to learning any software is understanding how it can be used in the real world.
That's according to Xiaodan Pan, associate professor in the Department of Supply Chain and Business Technology Management at the John Molson School of Business. She recently had her students learn a simulation software called Arena by having them use it to improve efficiency at local fast-food restaurants.
"With this course, I wanted to go beyond just teaching the software. I wanted the students to truly understand how to apply these simulations to actual businesses," Pan explains.
"It's a challenge for students to master an analytical course with software and then undertake a real-world project in three months. So choosing the right experiential learning project is crucial."
The experiential learning project gave students the chance to solve a real-world problem: How could they improve efficiency at a fast-food restaurant that provides services through various channels — in person, by phone, with an app, online and through third-party providers such as Uber Eats or DoorDash — by simulating the multi-channel food service's operations?
Some teams chose local restaurants and used raw data collected during in-person interviews with employees. Other teams selected American fast-food chains and used public data.
"They engaged with various fast-food restaurant chains, such as Au Coq, Benny & Co., St-Hubert, Domino's, Papa John's, Pizza Hut, Pizza Pizza and Chipotle, many of which are local to Quebec or situated near the campus, gathering valuable insights and first-hand experiences," Pan says. "The students thoroughly enjoyed this aspect of the simulation project, which further enhanced their engagement and enthusiasm."
Chipotle
The Chipotle team was composed of students Ayda Elzohbi, Andrea Reyes, Areeba Warsi and Arianna Zepeda. They compared the made-to-order Mexican restaurant's efficiency before, during and after the COVID-19 pandemic.
The students confirmed that the chain was employing both its staff and resources correctly. Additionally, the team determined that Chipotle was able to decrease the amount of time it took to complete an order both during and after COVID-19, when in-person orders decreased and orders made through third-party providers and the app increased.
"We wanted to see how world changes would affect serving times and how to make the chain more effective, post-COVID," says Reyes, who had never worked with simulation software before the project.
"It's a very complex software and it has so many components, but the way the professor taught the system really helped a lot."
In addition to the necessary information to be gathered on third-party providers and fast-food restaurants that specialize in custom-made meals, such as Chipotle, the team also needed to research how COVID-19 had impacted the food industry in general.
"It's one thing to work with resources provided by the professor or with a given template, but for this, we had to choose what data to input into the simulation," Zepeda says. "We started from nothing and ended up with a project with logical input and output figures, so we were able to understand how and why these numbers worked."
Pizza Hut
Jefferson Ah-Choon, Sebastian Diaz Aguiluz, Imaad Iqbal and Dylan Narme selected a small, local Pizza Hut on Bishop Street as the site of their research.
"We were looking for any operational problems, bottlenecks and backlogs to see what the best way would be to optimize the operation," Ah-Choon says.
"Most projects are based on cases that have been built by the professor, but this involved a real-life situation and real people. This gave me a very different perspective into how processes work in real life versus in theory."
The team conducted the simulation during a busy weekend period to analyze how each worker was being utilized, and tried different scenarios — like changing the number of cooks, food preppers and cashiers as well as having them work cross-functionally — to figure out what was most beneficial.
"Based on our analysis, there were too many employees working and the optimal solution would have been to have one or two less, reducing costs but still maintaining the same output," Narme says. He describes the project as the most interesting he ever worked on, due to its hands-on nature.
"It was more work but it was worth it, because it was more fulfilling. Basing a project on real life, having it be hands on and getting real-world experience is so important."
That feeling is exactly what Pan says she was hoping for when she developed the project in the first place.
"Once they leave John Molson, they've learned not only the methodology but how to apply it in the real world," she adds. "Getting students out in the community makes these concepts come to life. I could see their passion. I'm so impressed with their projects and I couldn't be prouder."

Find out more about Concordia's Department of Supply Chain and Business Technology Management.
---