Canadian Space Agency awards $350K to Concordia team to construct and launch its second satellite
Khashayar Khorasani received the funding following his team's first space-bound launch in June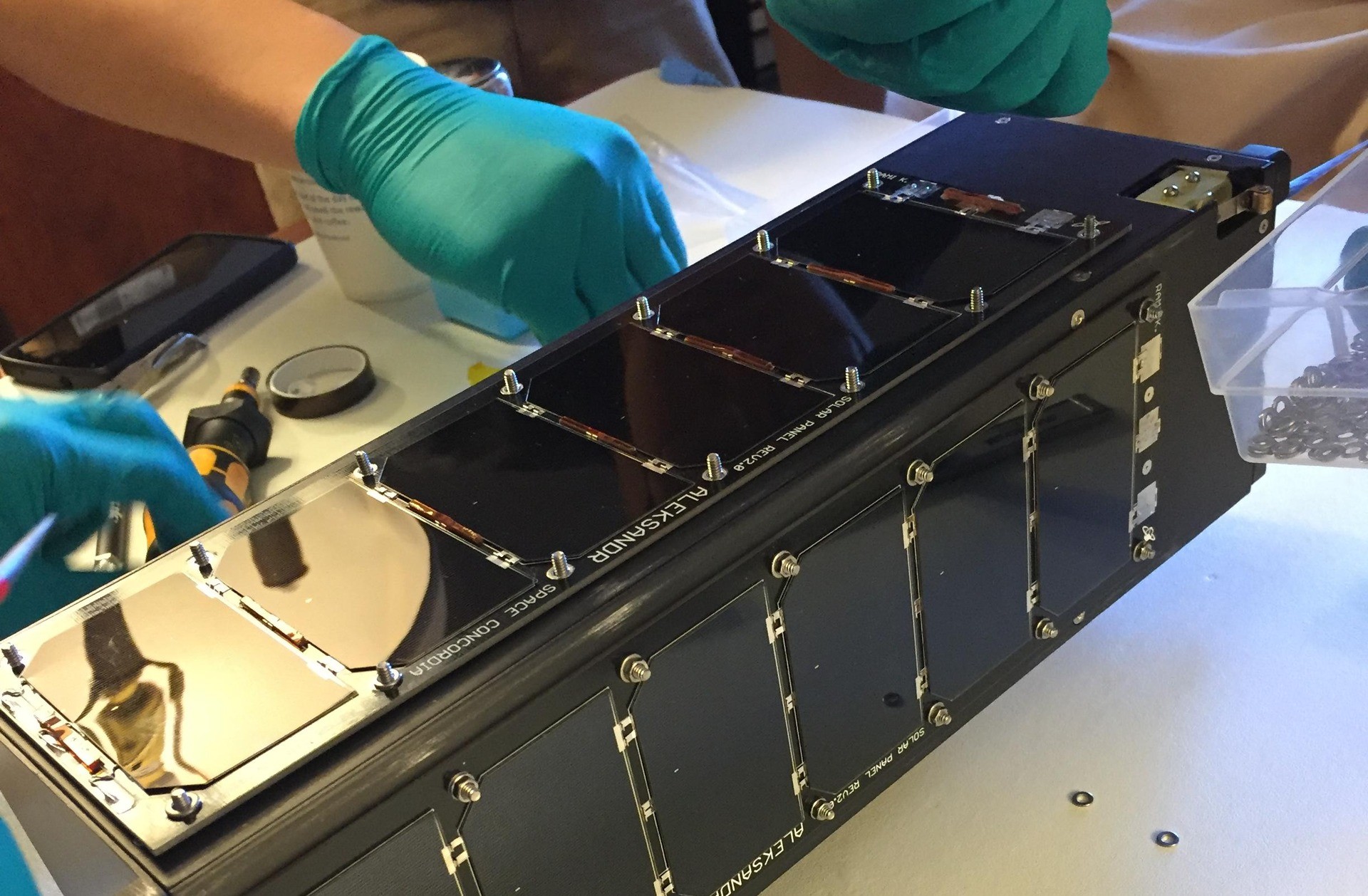 Khashayar Khorasani: "This is a once-in-a-lifetime opportunity for Concordia students to take part in a real space mission."
Following the launch of Concordia's first space-bound satellite in June, a team from the university has been awarded $350,000 by the Canadian Space Agency (CSA) to construct and launch a second satellite in Quebec.
Engineering and computer science professor Khashayar Khorasani received the funding as part of the CSA's CubeSats Initiative in Canada for STEM (CUBICS) program. Its goal is to give engineering and computer science trainees the opportunity to gain hands-on aerospace experience and to develop skills that will make them stand out when they enter the job market.
Concordia is the only university in Quebec that received funding through this program.
Khorasani is now leading a team of six professors and 60 graduate and undergraduate students from Space Concordia through the process of designing, building, testing, launching and operating Concordia's second satellite. The professors on the team include Hassan Rivaz, Steve Shih and Krzysztof Skonieczny, all three in Concordia's Department of Electrical and Computer Engineering, Malcolm Whiteway in the Department of Biology, Mehrdad Saif from the University of Windsor and Krishna Kumar from Toronto Metropolitan University.
"This is a once-in-a-lifetime opportunity for Concordia students to take part in a real space mission," says Khorasani, who is also a Concordia University Research Chair in Electrical and Computer Engineering.
"Through the CUBICS Project, the Canadian Space Agency is providing students a unique opportunity to push boundaries, innovate and advance science excellence, positioning them to become the next generation of space innovation leaders."
The funding will be used to build a satellite with advanced artificial intelligence–enabled deep-space satellite systems to collect and analyze images. The satellite will also be used to capture atmospheric images that will provide better climate change data.
The current CUBICS project is a joint initiative with AstroYeast Microfarm, a team of 15 Concordia undergraduates, graduates and recent alumni who are developing a microfluidics framework to study the effects of microgravity on nutrient-producing yeast.
By gathering more data about the viability of food sources in space, the project will have a direct impact on enhancing access to food in a space environment.
This is not the first time Concordia has received funding to build a satellite. In 2018, Khorasani received $220,000 for the Canadian CubeSat Project. A team of 10 professors from across the Gina Cody School of Engineering and Computer Science and more than 200 Space Concordia students helped launch Concordia's first satellite, the Orbital Dust Imaging Nanosat (SC-ODIN), on June 5, 2023.
Learn more about Space Concordia and Concordia's Gina Cody School of Engineering and Computer Science.
---