Concordians can now benefit from the university's long-term subscription to Udemy Business
Faculty, staff and students gain continued access to the educational platform's online learning resources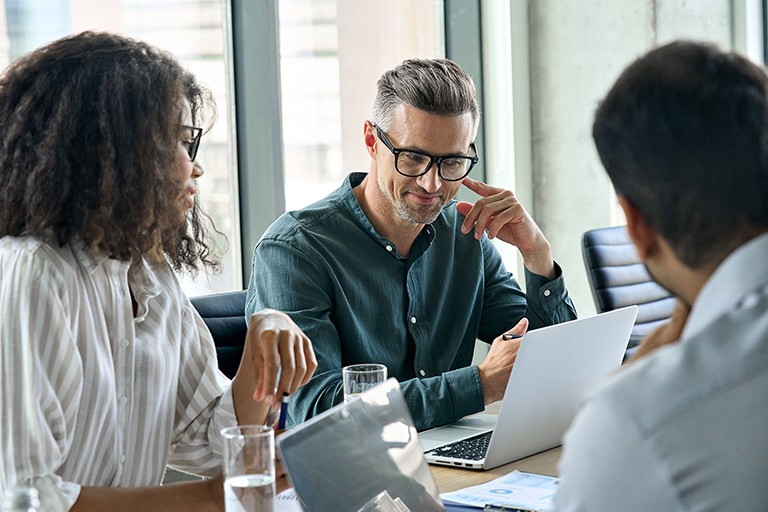 Great news! Concordia has updated its subscription to the Udemy Business platform for the long term. The university has completed its pilot project, and faculty, staff and students now have continued access to Udemy's online learning resources.
The on-demand platform offers more than 7,500 non-academic courses ranging from cloud computing, software skills and technology trends to leadership and marketing, finance and accounting, project management and operations.
There is also a very strong selection of courses geared toward personal growth, health and wellness, language learning and hobbies.
Online learning platforms are increasingly the way that people seek out and receive non-academic training. Udemy's online courses range in duration from about one hour to 50 hours or more, depending on the topic.
There are also courses that provide professional development units, enabling users to maintain their Project Management Professional (PMP) certification.
The Udemy service provides a convenient way to find high-quality courses to help stay up to date with the newest trends and technologies. Having easy access to these online resources can supplement professional interests when balancing a busy work or study schedule.
Curate a learning path
Users can also take advantage of the customizable functionality of the Udemy Business platform. Whether it's choosing a topic, a different instructor or the pace at which someone wants to learn, these elements can be combined to suit the learner's needs.
Curating a learning path within the Udemy platform is a good way to organize a large amount of content with a specific theme into one place. Learners can create a private learning path for themselves or they can make it public and share it with their peers and colleagues.
The Udemy Business service also provides translated captions in more than six languages for the highest-performing and most in-demand courses in each market. As well, instructors teach courses on in-demand subjects in their native language, including French, Spanish, Italian, German, Brazilian Portuguese, Arabic and Mandarin.
Here are some trends and highlights about how the Concordia community used the Udemy service from September 2021 through August 2022:
Total number of Concordians who accessed Udemy Business: 12,241
Total time spent learning: 115,424 hours
Concordians' top five favourite Udemy courses:
Not yet benefitting from Udemy's online courses? Visit the Concordia Digital Strategy's Udemy web page and sign up for the service in a few easy steps. You can also join the Concordia Udemy Community Microsoft Team to share your favourite online courses and discover new and trending content recommended by faculty, staff and students.

To sign up for the Udemy Business service:
---