Riipen helps Concordia faculty provide experiential learning opportunities to students
The learning platform matches employers and university instructors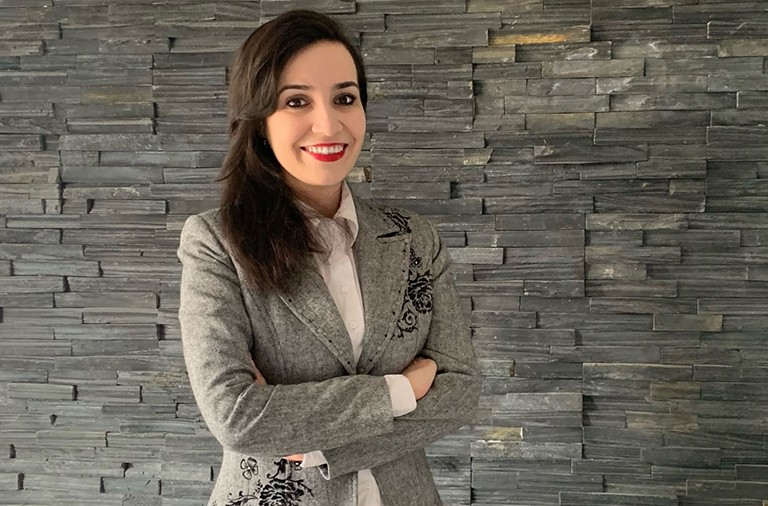 Masoumeh Zaare: "Educators are looking for ways to address concerns about student engagement."
Hands-on, real-world learning is an established Concordia tradition. Building on this, the university has made a commitment to offer experiential learning to every incoming undergraduate student starting this fall.
The announcement comes at the ideal time to get students excited about learning after the uncertainty of the past two and a half years of the COVID-19 pandemic.
Since 2018, Concordia faculty have had free access to Riipen, an experiential learning (EL) platform that offers the opportunity to build real-world partnerships between industry and academia, with real company projects. It serves as a matching service between employers and university instructors.

The companies and organizations that use Riipen are looking for the skills and innovation that students can provide, and professors employ the platform to put their students' learning into action with a concrete project. This platform was developed and is run by a Vancouver-based company and is used by employers and universities around the world.
Jessica Bleuer, director of the MA in Drama Therapy program in Concordia's Faculty of Fine Arts, used Riipen so her students could introduce drama therapy services to various Montreal-based community organizations during the pandemic. Staff at these organizations were facing high levels of stress at the time.
"My students learned more with this field assignment than they could have with theories and in-class experiences," she says.
'It really was a win-win'
Sonia Di Maulo is a part-time education faculty member at Concordia who says she enjoys innovating as part of her educational work. "I can't imagine any student not appreciating the opportunity to apply what they are learning to a real-world problem," she notes.
Di Maulo took advantage of an award made available to faculty who use Riipen so they could hire students. She brought Masoumeh Zaare on board as one of her teaching assistants for a class that included three Riipen projects for a class of 75 engineering graduate students.
Zaare is pursuing her PhD in education at Concordia and has studied the benefits of problem-based learning. "After the disruption to education caused by COVID-19, educators are looking for ways to address concerns about student engagement, concentration, social isolation and lack of connection," she says.
Initially the students were nervous about their projects, Di Maulo reports, so she encouraged them to learn, make mistakes and try things that they might not feel ready for. This approach worked.
"It really was a win-win, because the clients got an excellent experience out of the students, and the students had a hands-on experience," she says.
Di Maulo adds that she appreciated the help of Concordia's Experiential Learning Office. "I am really impressed with the office to be ahead of the curve. They provided the support we needed to succeed."
This year, the Experiential Learning Office is once again offering awards for instructors to hire students to help set up and manage a project on Riipen during the winter 2023 term.
Those who would like to learn more about Riipen and how the EL team can support them should contact experiential.learning@concordia.ca or visit the Experiential Learning page for faculty and staff.

Faculty can learn more about how to design a new real-world project for students by registering for an upcoming Concordia faculty workshops about Riipen on September 30 or October 13.
---