Concordia has a new director of Campus Wellness and Support Services
Elana Bloom joined the university in 2020 as manager of the Access Centre for Students with Disabilities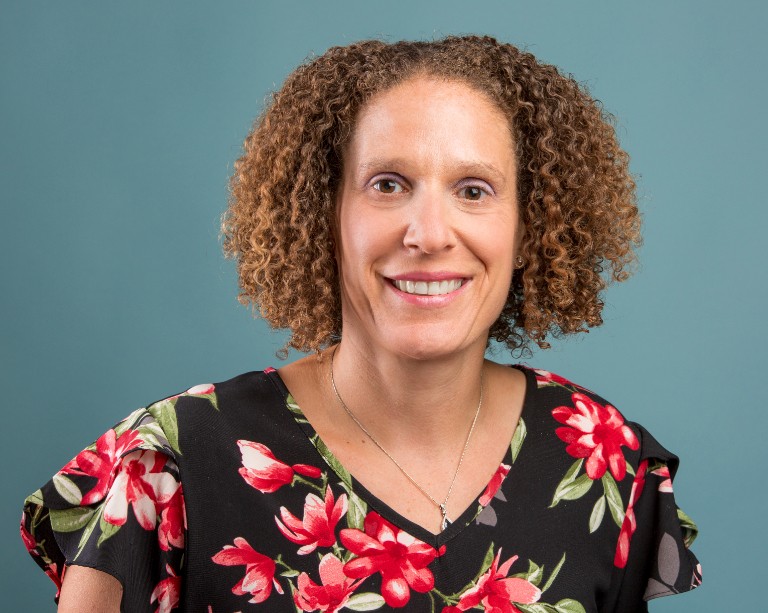 Elana Bloom: "I plan to develop more collaborations to create a culture of wellness."
Elana Bloom began her new mandate as director of Concordia's Campus Wellness and Support Services (CWSS) on July 18. She started at the university as manager of the Access Centre for Students with Disabilities (ACSD) in 2020.
Laura Mitchell, executive director of student experience at Concordia, says Bloom's track record at the ACSD plus her professional and academic experience makes her a natural fit to lead CWSS. The unit oversees Health Services, Counselling and Psychological Services and the Access Centre.
"The hiring committee was very impressed by the scope of Elana's background. She has worked in numerous academic institutions and brings a wealth of experience to the table as well as a clear vision of where she wants to lead the sector in a rapidly changing academic landscape."
Bloom holds a PhD from McGill University and an MSc from Western University. She has worked as a coordinator and psychologist in mental health support for the Lester B. Pearson School Board in Montreal as well as a sessional instructor at both McGill and Concordia.
'I am a team builder'
"As a clinician, researcher and manager, the mental health and well-being of students and stakeholders surrounding them have been at the core of my practice," Bloom says. "I am a team builder and plan to leverage current strengths, build new models of care for students and develop more inter-unit, faculty and community collaborations to create a culture of wellness."
Bloom replaces Gaya Arasaratnam, who was director of the CWSS since 2016 and recently left to pursue a new opportunity at the University of British Columbia.
Under Arasaratnam's direction, CWSS brought in more than $2 million in new funding to expand and innovate services and meet the evolving needs of the Concordia community, as well as take important steps to introduce new programs, streamline protocols and modernize service delivery models.
Arasaratnam was co-chair of the student health and wellbeing review that took place in 2018. She also facilitated the institutional adoption of the Okanagan Charter, as Concordia works toward the goal of embedding health and wellness into everyday operations.
"Gaya's tenure at Concordia was very impressive, especially her focus on campus mental health. I would also like to underline her tireless commitment during the pandemic," Mitchell says.
"She and the CWSS team adapted services to offer in-person and virtual appointments and programs throughout. None of this was easy in a rapidly changing landscape of laws, protocols and rising demand. I wish her all the best in her new endeavour."

Learn more about health and wellness at Concordia.
---