Concordia Library establishes a long-term digital preservation initiative
'We're moving the university toward the future of archival work'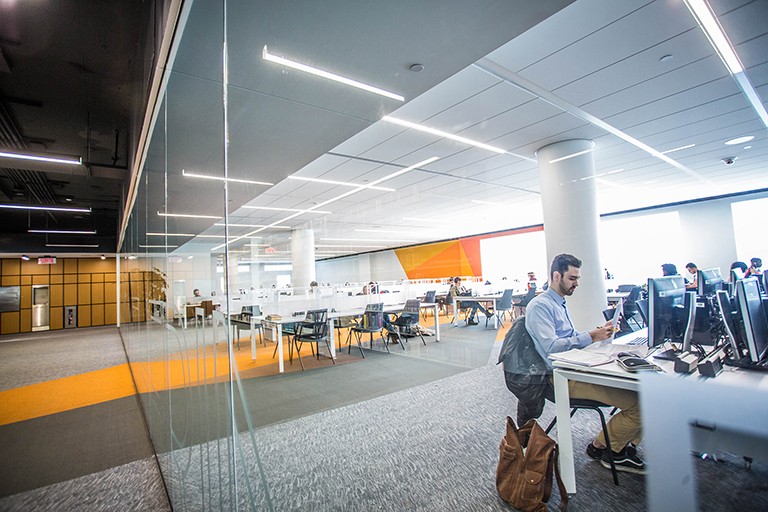 Concordia Library has established a preservation initiative for the university's digital assets.
Digital preservation, as described on the library's new Digital Preservation subsite, is "the series of management policies and activities necessary to ensure the long-term usability, authenticity, discoverability and access of digital content." Digital preservation aims to ensure that future users will be able to discover, retrieve, interpret and use digital resources over time.
Concordia Library now has a digital preservation policy that outlines high-level principles supporting the initiative. The policy also supports the library's commitment to continued access and longstanding preservation of the digital assets in its care.
"The library's digital preservation initiative is moving the university toward the future of archival work," says Sarah Lake, digital preservation librarian at Concordia Library.
"Through digital preservation, the university's digital assets, including electronic theses, dissertations and special collections, will create a legacy of materials that will remain accessible for future researchers for decades to come."
For the university's graduate students and faculty who deposit their research in Spectrum, Concordia's open-access thesis repository, and who use the library's special collections for their research, digital preservation initiatives are especially relevant.
Access to Concordia theses and other research hosted by Spectrum will now be preserved long term. Spectrum-hosted research will also be more discoverable through open-access research initiatives such as OpenAIRE.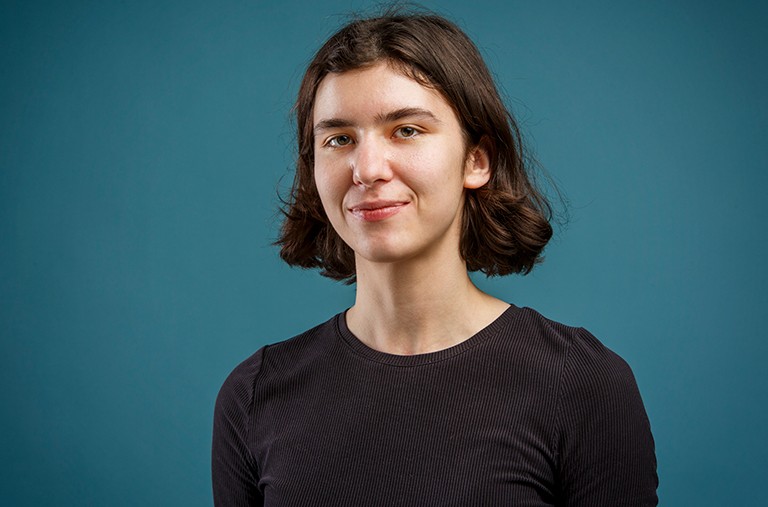 Sarah Lake, digital preservation librarian at Concordia Library.
One of only a few universities prioritizing digital preservation
It's not just Microsoft Word documents and PDFs that can be digitally preserved. A variety of materials such as digital books, videos and music files can also be protected for long-term access by the Concordia community and the public.
Professors who wish to leave their legacy with Concordia can do so with the digital preservation of their publications, dissertations and even research-related emails.
To ensure the longevity of the digital materials donated or deposited to the library, the library is using Archivematica, an open-source application that enables it to preserve continuing access to dependable and trustworthy digital content. Archivematica software ensures the standards and compliance with best practices that the library requires to preserve its archives.
The library is leading the development of an open-source plugin to integrate Archivematica with EPrints, the open repository software behind Spectrum. Concordia has used the plugin to preserve over 15,000 theses and publications, and by making the plugin freely available on GitHub it's allowing other institutions to do the same.
Lake points out that Concordia is assuming a leadership role in Quebec with the advancement of a digital preservation program. "We are one of the few universities prioritizing the long-term preservation of digital, archival collections and protecting and conserving our community's digital research output," she says.
Concordia's Records Management and Archives also has its own Digital Preservation Strategy to preserve the university's institutional records.
Concordia is also one of the first universities outside of Ontario to be a participating institution of the Ontario Library Research Cloud (OLRC). The OLRC is at the highest tier of digital preservation storage according to the National Digital Stewardship Alliance's metric, which provides secure storage for the digital content of its participating libraries.
Concordia Library's Archival Fonds and Special Collections, which includes terabytes of born-digital and digitized archival materials, is another example of the content safeguarded by the digital preservation initiative. Access to more than 120 archival fonds and collections is available to the entire university community and the public through the Archives and Special Collections shared catalogue.
Formalizing the library's digital preservation process will ultimately improve the accessibility of its unique archival collections and continue to support its commitment to sustainable digital preservation.

Visit the Concordia Library's web page about digital preservation to learn more about the new policy and framework.
---