Top 5 considerations for safe gatherings at Concordia
Here's what to keep in mind when getting together on campus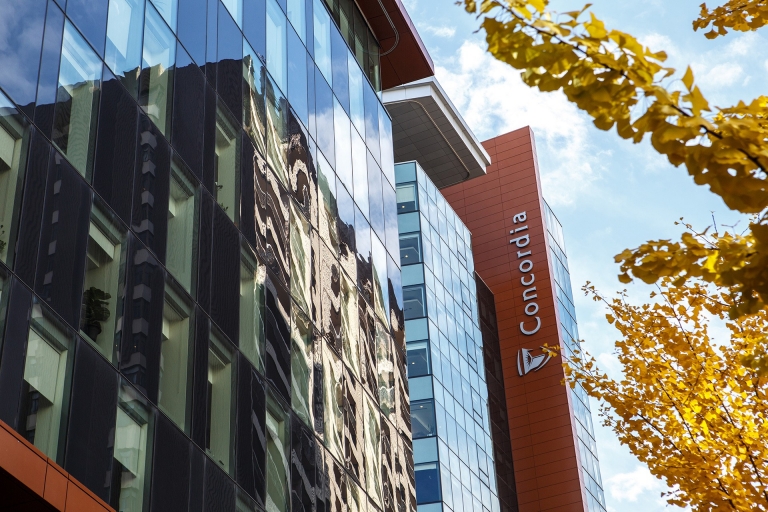 If you are organizing an in-person activity on Concordia's campuses that falls outside of the requirements of a course or your work, there are certain COVID-19 safety measures that may apply. Among the top considerations are event types, vaccination status, physical distancing, mask requirements and eating in a group setting.
1. Core or "essential" activities do not require verification of vaccine status
No one needs to disclose their vaccination status to take part in classes, labs, studios, study groups, department meetings, research meetings, paid work or other activities that relate to the university's teaching and research mission. This includes when meeting with individuals external to the university for the purpose of a core activity.
However, if the gathering being held on campus isn't a requirement of a work, study, research or other mandate, the organizer must inform participants that the vaccine passport is required. They must also check the vaccination status of participants arriving at an event, using the VaxiCode Verif app.
2. "Non-core" or "non-essential" activities require a vaccine passport
The Government of Quebec has established a list of activities requiring the verification of vaccination status. They apply to the university setting, though Concordia has additional considerations for event organizers, established in collaboration with Hospitality and Environmental Health and Safety (EHS). Check the web summary for events or download the full EHS PDF version.
3. Procedure masks are still mandatory on campus
Procedure masks continue to be required when entering university buildings and using shared indoor spaces, including classrooms, libraries, hallways, elevators, lobbies, reception areas, kitchens and washrooms. Similar requirements may have been relaxed for Quebec high schools but they remain in place within the university setting.
4. Physical distancing remains 2 metres
The CNESST, Quebec's worker health and safety board, recently allowed Quebec employers to relax their physical distance parameters from two metres to one metre in the workplace, should they wish. Out of an abundance of caution, Concordia is maintaining the two-metre requirement until further notice. This means that in a professional setting masks can be removed only if people are always more than two metres apart or if they are separated by a physical barrier.
5. Eating on campus during events
Similar to going to a restaurant, sporting event or performance, events where food is provided on campus fall under the government guidelines for non-essential activities. As a result, those require the verification of the vaccine passport by organizers. Other rules include:
Food cannot be shared
No buffets or self-serve food; beverage stations with service are permitted
People must be seated when eating or drinking
When circulating, people must wear masks
If this seems arduous, consider supporting a Montreal restaurant where passport verification has now become just another part of doing business!
For more information on Concordia event requirements, please consult the guidelines for organizers or go to Hospitality Concordia's web page.
If you still have any questions, please contact the Environmental Health and Safety team at ehs@concordia.ca.
---