3 Concordia undergrads are awarded Quebec's Lieutenant Governor's Youth Medal
Meet the students who are making a difference in our community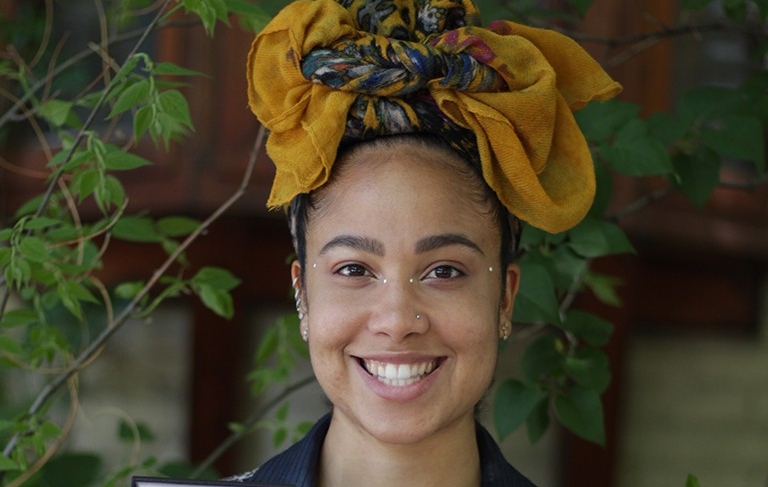 Communication studies undergraduate student Camina Harrison-Chéry.
Three Concordia undergraduate students are among the 2021 recipients of the Lieutenant Governor's Youth Medal. The award recognizes the involvement and determination of Quebecers who have had a positive influence in their own community or throughout Quebec.
"I would like to congratulate our three outstanding Concordians on earning this prestigious award," says Concordia President Graham Carr. "They are exceptional leaders who are committed to tackling critical issues that matter both locally and globally."
The Honourable J. Michel Doyon recognized Camina Harrison-Chéry, Celeste-Melize Ferrus and Isaiah Joyner for their hard work and dedication.
Meet the winners
Camina Harrison-Chéry
Communication Studies, Faculty of Arts and Science
For the past two years, Camina Harrison-Chéry has put her multidisciplinary skills to work facilitating international community development through the student-run organization Community Empowerment Education Development Concordia. In her role as outreach coordinator, she was responsible for recruiting and training Concordians to intern with partner community organizations in Gulu, Uganda.
Harrison-Chéry has also been an outspoken advocate for Black students and the marginalization they continue to face. Her multimedia work "Beyond the Margins," which was a part of the SPARK! Depictions of Engagement exhibition at 4TH SPACE in fall 2020, attempted to position the audience in the role of an incoming Black student in a predominantly white institution. While juggling her studies and community leadership roles, she has also found the time to establish UrbanWrapper, a startup selling handmade head wraps and celebrating Black culture.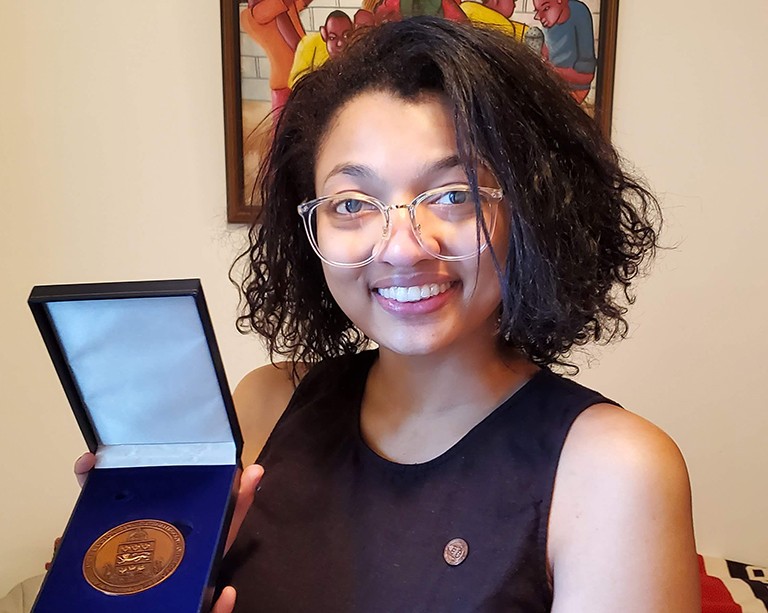 Celeste-Melize Ferrus
Physics, Faculty of Arts and Science

Celeste-Melize Ferrus is a founding member of Katalís, a student-led initiative that promotes science, technology, engineering and math disciplines to school children in Haiti. Katalís organizes service trips to Haiti where participants have developed a relationship with a local school. In addition to founding Katalís, Ferrus was the Loyola coordinator with the Concordia Student Union (CSU), where she was one of a team of students who represented more than 36,000 undergraduate students.
She is currently the president of Space Concordia, one of the university's most active student groups, with a number of high-profile projects. These include building a moon rover and a rocket that will compete with other universities around the world for the opportunity to fly into outer space. Space Concordia is also developing scientific research projects that are being sent into space via satellites they built.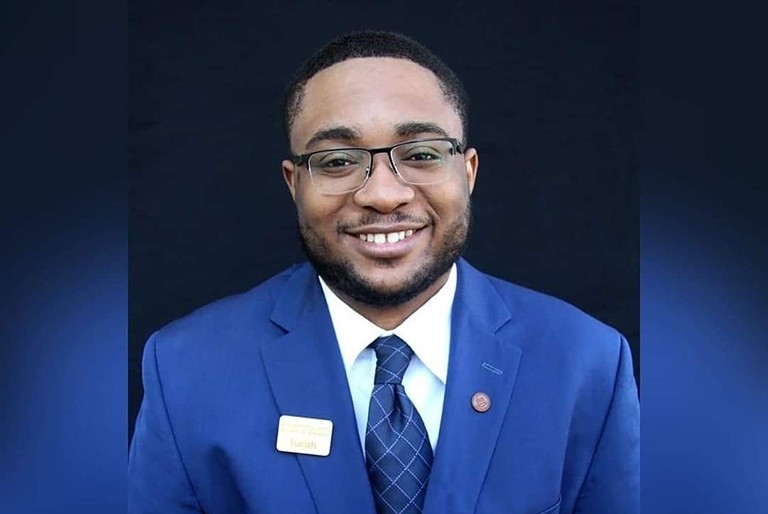 Isaiah Joyner
Commerce, John Molson School of Business

Isaiah Joyner began his community involvement by running for the board of directors of the Commerce and Administration Students' Association. This experience gave Joyner the interest to run for office at a higher level and he was elected as the external affairs and mobilization coordinator of the CSU in 2019.
Joyner is currently the CSU general coordinator. In this role, has had to provide leadership during a global pandemic and the awakening of the Movement for Black Lives. He is also a member of the Institute for Cooperative Education, where he was named Co-op student of the Year in 2018 from a pool of 3,000 students and where he volunteers as a peer mentor.

Learn more about the Lieutenant Governor's Youth Medal.
Find out about more Concordians who make a difference on and off campus.
---