Concordia undergrad wins an award of distinction for her volunteerism
The Brain Tumour Foundation recognizes Myriam Boucher-Pinard for her committed involvement and fundraising efforts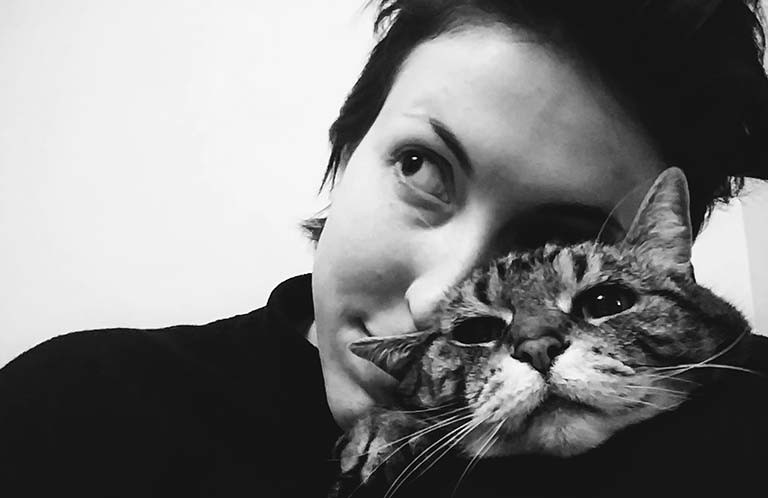 Myriam Boucher-Pinard: "Volunteer work is what I love, so I'll always make time for it."
For many, full-time studying is a full-time job. But for Myriam Boucher-Pinard, a second-year Concordia undergraduate majoring in psychology and pure and applied mathematics, there's always time for volunteer work. "It's what I love, so I'll always make time for it," she says.
Boucher-Pinard recently received the Volunteer of Distinction Award from the Brain Tumour Foundation of Canada, an organization that she's been working with for the past two and a half years. The prize honours her work as co-coordinator and volunteer coordinator for the annual Montreal Brain Tumour Walk.
Under normal circumstances, Brain Tumour Walks are held across Canada. Montreal's event takes place in June at Angrignon Park, and hundreds of families, survivors and people undergoing treatment for brain tumours participate. In 2019, the fundraiser raised approximately $1.1 million across the country for brain tumour research.
But this June, the COVID-19 pandemic ruled out the possibility of the usual big gathering. So Boucher-Pinard helped develop a virtual event that ended up being a huge success.
"We asked everyone who went walking in their own neighbourhood to take pictures and video of themselves and to send them to us or post them with our hashtag," Boucher-Pinard explains.
"Then we compiled all those videos and photos in a clip. We were able to reach people in regions that we weren't able to before, all over Quebec, because we did it virtually."
Personal connection to the cause
During a normal year, Boucher-Pinard recruits and organizes the 50 or so volunteers who make the event run smoothly. She also attends meetings with the other chapters across Canada to brainstorm ideas for events and compare strategies.
Boucher-Pinard's involvement in the foundation is personal; her father passed away from a brain tumour. She first became involved through an annual competition that invites CEGEP and university students from across Canada to develop new treatment ideas for brain tumours.
Along with her team of fellow Dawson College students, Boucher-Pinard developed an alternative non-invasive treatment and took third place honours nationwide.
As a full-time student pursuing a double major, Boucher-Pinard has learned the importance of time management when it comes to the activities she cares about.
"Of course it can be challenging," she says. "The walk is in the summertime, so it doesn't conflict too much with my studies. And since I've been doing it for a while now, I've gotten used to the rhythm."

Find out more about Concordia's Faculty of Arts and Science.
---