Concordians ascribe special meaning to supporting Centraide this year
It's not too late to give! Plus, join the virtual raffle, attend a wine tasting and register for the closing event on November 20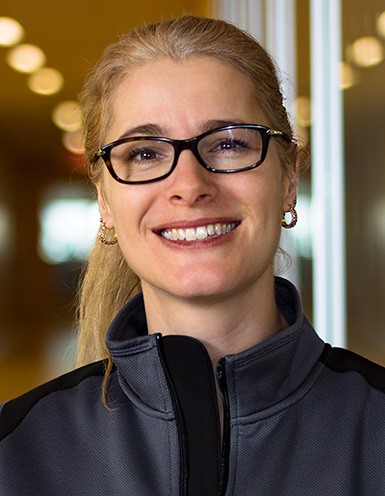 Théa Demmers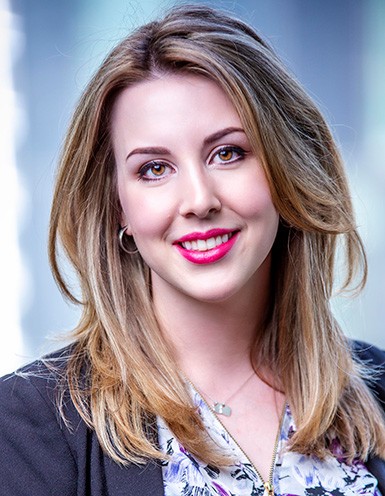 Brooke Welburn
Since 1975, thousands of Concordians have donated millions of dollars — and volunteered countless hours — to support Centraide of Greater Montreal. While this year is particularly challenging, members of the community continue to step up and help in multiple ways.
Four Concordia staff and faculty share what it means to them to contribute to the Concordia Centraide Campaign 2020, which runs until November 20.
Théa Demmers
Nutrition Suite supervisor, PERFORM Centre
I am a registered dietitian-nutritionist and started at Concordia in 2012. I support the activities in the Nutrition Suite at the PERFORM Centre and host dietetic interns and graduate students.
I started supporting Centraide early in my career, while I worked at a community organization whose activities would not have been possible without Centraide funding. I learned so much about resilience, courage, dignity and compassion from the women I saw who were starting over in a new place.
Staff and volunteers at organizations assisted by Centraide are on the frontlines of this pandemic, helping those who need it most. Supporting Centraide's work means restoring dignity and equity. It is an opportunity to help people when they need it — and this makes us stronger together.
Brooke Welburn
Academic advisor, Undergraduate Programs Office, John Molson School of Business
I have been at Concordia for just over three years and became the John Molson staff representative on the Concordia Centraide Campaign committee in 2018. However, my contributions to Centraide began much earlier.
During my prior time as a high school teacher around Montreal, I saw firsthand how poverty can negatively impact a student's learning experience. School is, after all, a large contributor to identity formation for many young people. For this reason, Centraide's mandate of supporting youth success and building caring communities really spoke to me as an educator.
Now, as a student-facing employee, I still truly value student and community support and have continued to help Centraide's efforts. I encourage the wider Concordia community to do the same — every donation, whether time or money, makes a difference!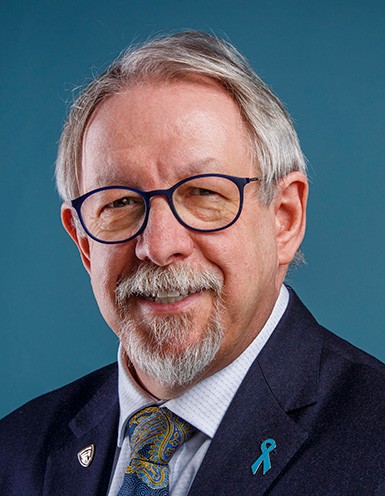 Denis Cossette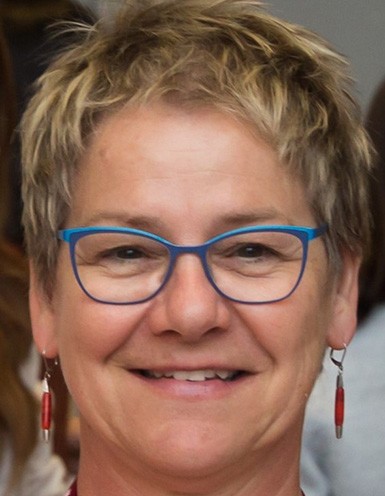 Guylaine Vaillancourt
Denis Cossette
Chief financial officer
I have been supporting the Concordia Centraide Campaign since arriving here in 2016. However, I have been involved with Centraide for more than 30 years in different roles.
The most important way someone can strengthen Centraide's impact on our community is to donate. At the same time, volunteers also make important contributions.
Centraide has been a key contributor to our city by supporting various needs of the population. More than ever, the pandemic has proven the necessity of Centraide.
I also value Centraide's strong governance: for me, it is important to know that my donation will go directly to support the needs of the population.
Guylaine Vaillancourt
Associate professor and chair, Department of Creative Arts Therapies, Faculty of Fine Arts
During their practicum, our graduate students in art therapy, drama therapy and music therapy serve several children, adults and older adults living in precarious conditions, addressing emotional and social distress in either schools, community centres or shelters, to name a few examples. I could attest that the needs are tremendous and growing.
I started at Concordia in 2009, co-launching the new Music Therapy graduate programs with Sandra Curtis. This is my first year on the Centraide Campaign Committee, and I am very happy to be able to contribute in supporting the Greater Montreal community. I encourage you to give generously!
Still time to give
Look in your inbox for an email from centraide@unclic.com on November 11 or send an email to centraide@concordia.ca to learn how to donate to the Concordia Centraide Campaign 2020 using payroll deduction or a one-time gift.
NOV. 19:
Register for Raise a Glass for a Good Cause, a virtual wine tasting panel led by Concordia's Jordan LeBel.
5 – 7 p.m.
$10
Make a donation of $20 or more before by this date to be eligible for the raffle draw.
NOV. 20:
Register for the Concordia Centraide Campaign 2020 closing event, where you will learn this year's total funds raised and, if you are a donor, see if you win a prize in the raffle draw.
12:30 – 1:30 p.m.

Display your CU pride with Centraide and campus videoconferencing backgrounds.
---