Concordia's 2020 Centraide Campaign by the numbers
Montrealers in need are counting on the university's support for the annual fundraising initiative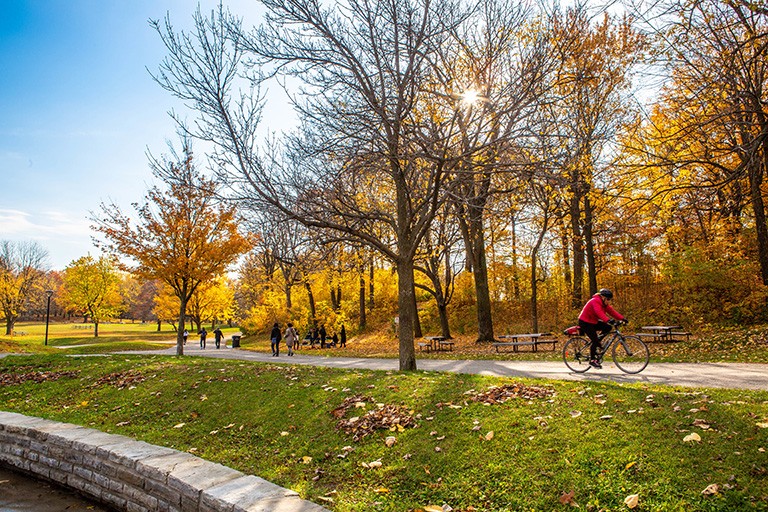 Concordia's Centraide campaign is, first and foremost, about people. Yet numbers help tell the story about the annual fundraising drive's genuine necessity — and tremendous benefit — for the local community.
1975
Centraide of Greater Montreal was founded in 1975, and Concordians have been supporting the effort ever since.
$170,000
The goal of Concordia's 2020 Centraide campaign is $170,000. In 2019, the campaign raised just over $182,000, easily surpassing its objective of $160,000.
15 new Leaders
Last year, the campaign welcomed 15 new Leaders — individuals who donate $1,248 or more. The Hewitt Foundation matches all first-time Leader gifts, doubling their impact.
38 cents
A donation of just $4 per week equals about $0.38 per day after tax credits — yet adds up to $208 per year to support Centraide.
537,350 people
Each year, Centraide reaches more than half a million Montreal-area people — about 11.5 per cent of the total population:
Island of Montreal: 403,860 low-income individuals, 21.3% of the population
Laval: 46,460 low-income individuals, 11.3% of the population
South Shore: 87,030 low-income individuals, 10.3% of the population
350 agencies/projects
Centraide helps fund some 350 local agencies and projects that include academic initiatives, homeless shelters, services for the most vulnerable and neighbourhood networks. Centraide's support allows the agencies to save about $9 million yearly in fundraising expenses.
COVID-19
2020 has been especially difficult on Montrealers. The COVID-19 pandemic has resulted in about 264,000 local jobs lost and a 30 per cent increase in demand at the city's largest food bank. Centraide estimates that 20 per cent of Greater Montreal's homeless population are newly displaced due to COVID-19.
October 19
All Concordia staff received an email from Centraide on October 19 that included a custom link to give, using payroll deduction or a one-time gift. If you missed this one, you will receive a reminder!
November 20
Concordia's 2020 Centraide campaign runs from October 19 to November 20.

Now more than ever, your support will benefit Montrealers in need. Follow the link in your October 19 email to donate, using payroll deduction or a one-time gift. For more information, visit the Concordia's Centraide campaign website.
---