Concordians help Centraide of Greater Montreal raise $59.7 million
The university's 2019 campaign far surpasses its goal and takes in $182,519, funds especially needed today to help the organization support those most hit by COVID-19.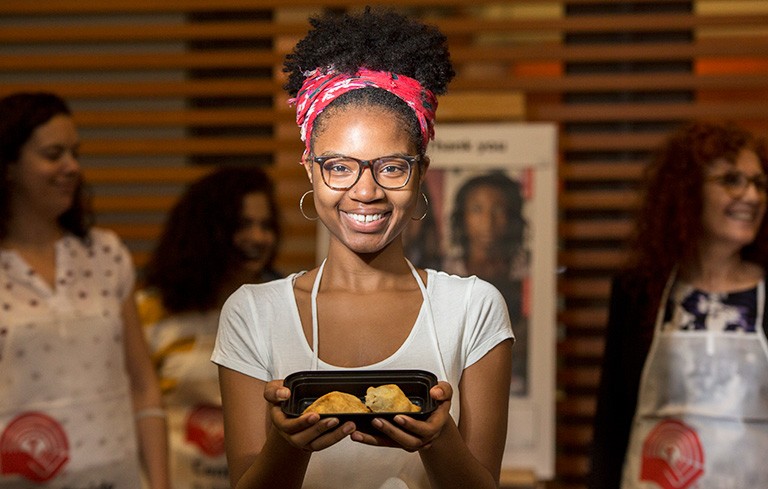 At the 2019 Concordia Centraide Campaign closing ceremonies on November 29, Denis Cossette, the university's CFO and Leader Committee co-chair, announced a fundraising total of $171,790. Yet the money kept pouring in — and the final official tally is actually an impressive $182,519, far surpassing the goal of $160,000.
The 2019 campaign ran from October 22 to November 29. With matching gifts of around $18,000, its impact is more than $200,000.
"Concordians' big-heartedness is particularly relevant today, because the current COVID-19 pandemic has put the most pressure on those already struggling to make ends meet and who are socially excluded," says Philippe Beauregard, chief communications officer and campaign co-chair.
To support the most vulnerable members of the community during the ongoing health crisis, Centraide has set up an emergency fund.
The generosity shown by Concordians was reflected in the overall results of the Centraide of Greater Montreal 2019 campaign, which hit a heartening $59.7 million. Centraide distributes its proceeds to more than 350 agencies around the city and helps more than 500,000 Montrealers.
Centraide-related events around the university, such as pasta lunches, a holiday market and bake sales, contributed about $9,000.
"I was very grateful for our community in 2018, when we raised $162,000. But in 2019, Concordians increased their donations by more than 10 per cent, which is remarkable," Beauregard says.
"Our achievement was really a team effort, from our generous donors to the campaign committee to countless volunteers all doing their part," adds Nadia Bhuiyan, vice-provost of partnerships and experiential learning and the other campaign co-chair.
"This year we challenged Concordians to aim high — and they extended themselves and exceeded our expectations. I anticipate that we'll reach greater heights in 2020 — when the urgency will be more pressing than ever."

Learn more about the Concordia Centraide Campaign, and contribute to Centraide's emergency fund.

---