Giving to Centraide translates to support for 350 local agencies
Donations to the charitable organization benefit groups like the Comité d'Action de Parc-Extension and Montreal Diet Dispensary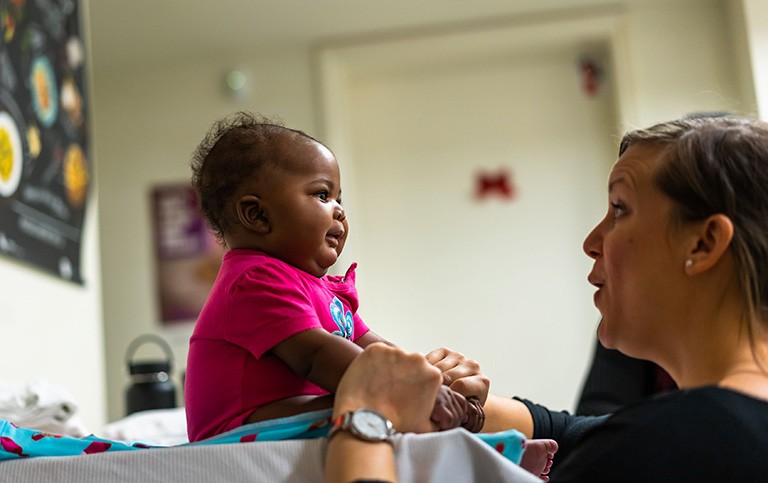 The historic Montreal Diet Dispensary has been providing services to the community since 1879. | Photo by Nathalie Choquette
Greater Montreal is home to hundreds of small — yet crucial — community organizations that aim to empower individuals across the city to overcome poverty, exclusion and other hurdles.
The wide gamut of services ranges from suicide prevention and sheltering the homeless to offering support for people with disabilities and recent immigrants — and much more.
Like any not-for profit, these organizations face the challenge of raising funds to fulfil their missions.
That's where Centraide of Greater Montreal comes in. As an umbrella fundraising organization, Centraide distributes its proceeds to more than 350 agencies around the city, benefitting more than half a million people.
Donations to the Concordia Centraide Campaign go a long way. As its slogan states, "Support Centraide — YUL be glad you did."
Parc-Ex player
The Comité d'Action de Parc-Extension (CAPE), one of the Centraide-supported community organizations, advocates for tenants' rights in Montreal's Parc-Extension neighbourhood.
"CAPE works with tenants to ensure they get decent and affordable housing," explains Amy Darwish, the organization's community organizer.
"We help them navigate their rights and recourses to repairs, evictions and harassment. We bring them together collectively, because problems are often building-wide. We also provide information and education through workshops, assemblies, discussions and campaigns, among other ways."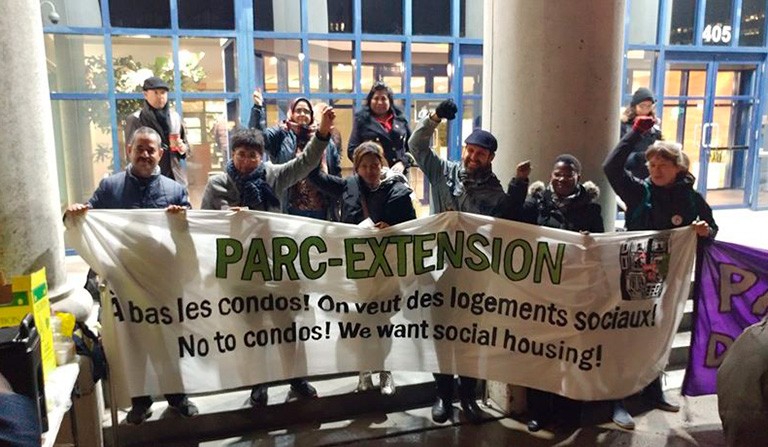 Over the past few years Darwish has seen changes in the Parc-Extension neighbourhood, such as the recent opening of Université de Montréal's new campus nearby. While the facility is an exceptional asset for the university's students, faculty and researchers, its arrival has driven up demand for property and has increased pressure on local renters.
That has only made CAPE's activities more relevant. "We work with tenants to fight abusive rent hikes and evictions," Darwish says.
CAPE also collaborates with Concordia's Office of Community Engagement (OCE), notes program coordinator Alex Megelas.
"We have a reciprocal engagement with CAPE, where our faculty and students work on research projects such as the anti-eviction mapping project and have contributed to a sustained analysis on gentrification," he says.

According to Darwish, Centraide's support is essential for CAPE to continue its efforts. "The work we do would not be possible without it."
Montreal Diet Dispensary
The historic Montreal Diet Dispensary has been providing services to the community since, remarkably, 1879.
"Our original mission was to provide food to the needy, but in the 1950s and '60s we changed to caring for pregnant women in difficult situations," explains Jackie Demers, the organization's executive director.
"We provide intervention to make sure pregnant mothers have proper food and other support to increase the weight and health of their babies." The dispensary also provides them information and access to lactation consultants and community workers.
"We go beyond, to ensure their babies have optimal care. We call it social nutrition."
Each year the dispensary serves an average of 900 to 1,000 women, from during their pregnancy to four-to-six months after they give birth.
"We help out women who may be far from their home or families, or who don't have access to proper resources," Demers adds. "We offer tender, loving care."
For the past two years, staff members from Concordia's School of Graduate Studies have volunteered at the Montreal Diet Dispensary during its busy times, mainly around the Christmas season.
"We do things like toy sorting and wrapping, lead a children's crafts corner, dress up as elves for their holiday party and help with deliveries," says Joanne Beaudoin, the school's administrative director. "We also help out with their baby race fundraiser."
Since Centraide's first year, 1975, it has been contributing funds to the dispensary. Yet it's not only the money that is essential.
"Centraide gives us access to their other organizations. They also have tools to help us implement our mission, such as coaching and training for our directors," Demers says. "It really provides a proper way of thinking."
How to contribute
Learn more about the 2019 Concordia Centraide Campaign and the impact of your donation.
Give to Centraide and make a difference. For your custom link to giving, refer to your email from Centraide@unclic or send an email to centraide@concordia.ca. You can make a lump sum contribution or payroll deduction — every donation counts.
Don't miss the samosa sale:
Join us for the campaign closing event:
For more information or to volunteer, contact centraide@concordia.ca.
For managers: To organize a visit to your department or unit from a Centraide volunteer who can explain more about the campaign, contact centraide@concordia.ca.
---