Concordia provides funding for online academic events
The Conference and Exposition Award remains available to grad students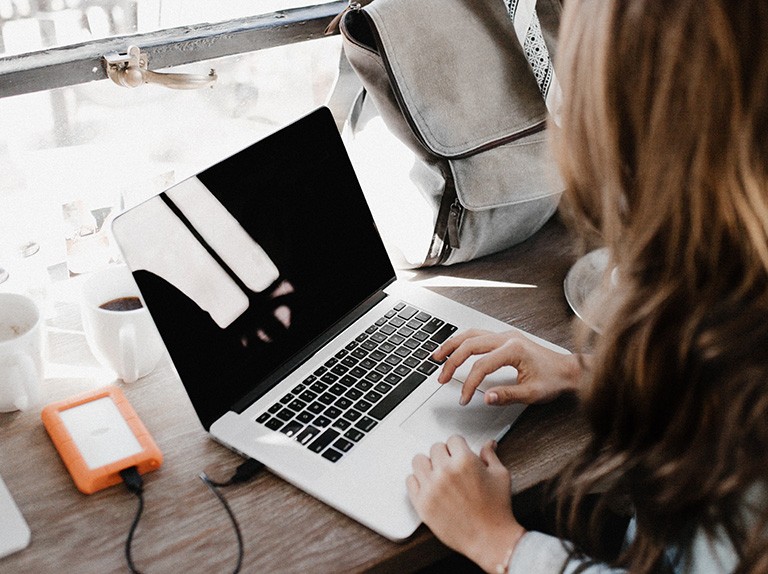 Providing funding for more virtual events is a logical way to support student safety while allowing them to keep up with the latest research developments. |
Photo by Andrew Neel on Unsplash
The new COVID-19 reality has put a stop to most students' travel plans and has grounded scholars who were scheduled to attend academic conferences both nationally and internationally.
But Concordia's School of Graduate Studies has announced that funds are still available to help its researchers take part in online conferences.
As part of the Concordia University Conference and Exposition Awards, eligible students can have their registration fees for virtual conferences covered, as long as funding is requested and approved before the conference.
"This was a great way to take part in a conference in a locked-down situation," says Sevin Samadi, a PhD candidate in mechanical and industrial engineering. "It helped me connect with experts in my area and learn about ongoing research as part of an online scientific gathering. Concordia's support meant I didn't have to worry about the registration fees."
Some students even see a silver lining to the new online conference culture.
"Before COVID, because of multiple sessions running parallel to each other at the annual Antennas and Propagation Society Symposium, it was not possible to attend all of them," says Nadeem Ashraf, another doctoral candidate at the Gina Cody School of Engineering and Computer Science.
"But thanks to the virtual format, students can get real-time interaction during the presentation and access to the recorded versions as well. This enables participants and attendees to access all the desired sessions."
Planning for the foreseeable future of academia
Like most industries and services in society, universities have had to reinvent themselves to work around COVID-related restrictions.
Promoting and providing funding for more virtual services is a logical way to support students' safety and reduce transmission rates, while allowing students to keep up with the latest research developments in their fields.
"Conferences have always provided an ecosystem where you can present your work, become better-known within a research community and learn about cutting-edge developments in your field — all while building your own professional network," says Jordan Carey (BA 08), internal awards advisor at the School of Graduate Studies.
"Because they often rely on travel and large group meetings — two things that have been disrupted by COVID-19 — after being cancelled initially, many conferences have shifted to online platforms while travel restrictions are still in place. Most of the goals and opportunities remain the same in this format, but it has become a new reality for most meetings."
This reality will be a boon to students unable to travel in a more restrictive setting.
"For the foreseeable future, we are facing a world where certain jurisdictions could have outbreaks and certain countries are no longer granting travel visas easily," says Carey. "Despite these challenges, it is still very important for Concordia students to be present and participating in these regional, national and international conversations."

Find out more about the Concordia University Conference and Exposition Awards available to graduate students.
---