Concordia hosts its first international virtual conference
The Privacy Enhancing Technologies Symposium was co-presented with UQAM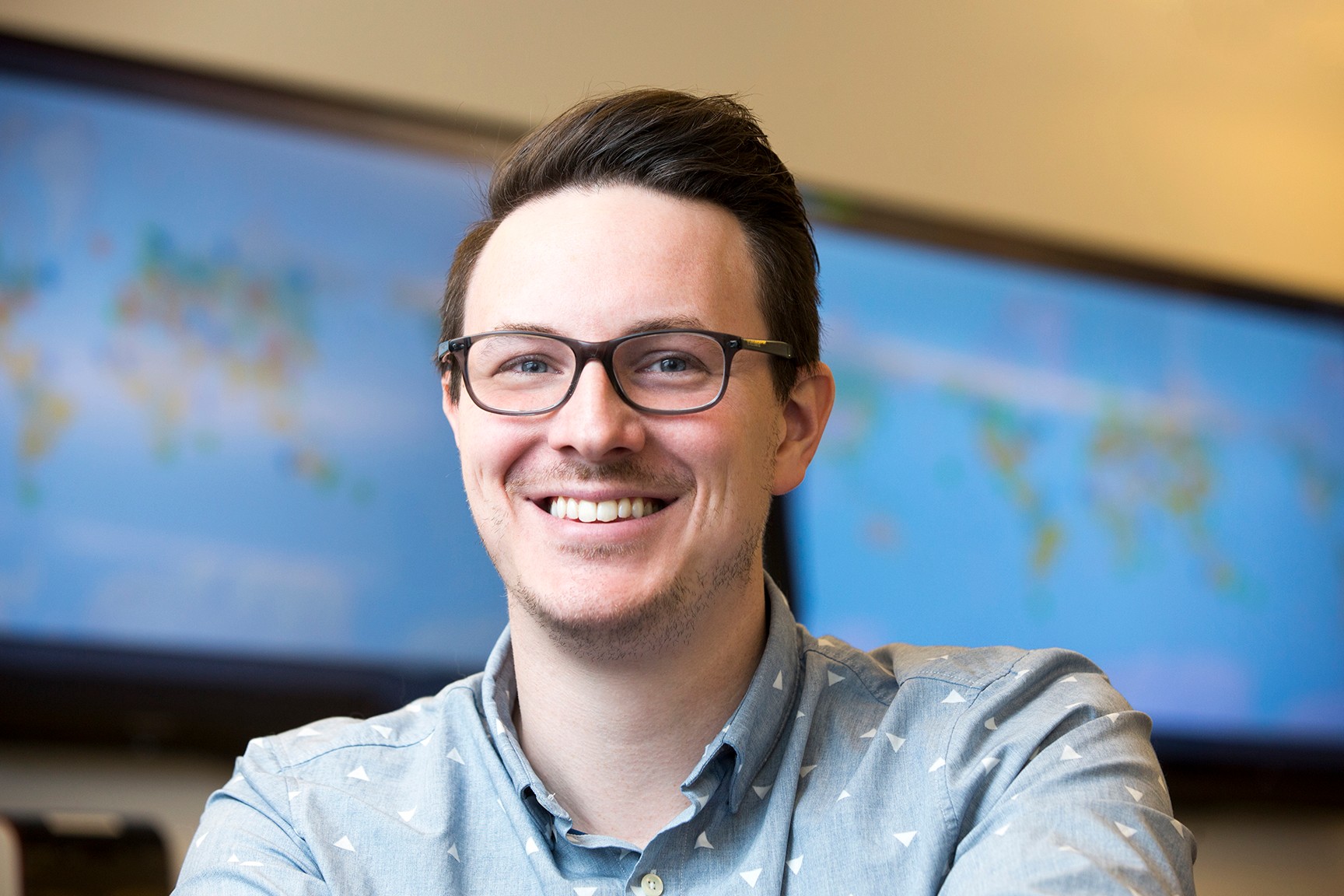 Jeremy Clark, co-chair of the event: "This has been an eye-opening experience that online conferences can work."
Concordia played host to the 2020 Privacy Enhancing Technologies Symposium (PETS) in July, the university's first-ever international virtual conference.
The annual symposium that brings together privacy experts from around the world to discuss new perspectives and advances on research in privacy technologies is now in its 20th year. It was jointly organized by the Gina Cody School of Engineering and Computer Science and the Université du Québec à Montréal, with support from Hospitality Concordia.
Jeremy Clark, associate professor at the Concordia Institute for Information Systems Engineering and the NSERC/Raymond Chabot Grant Thornton/Catallaxy Industrial Research Chair in Blockchain Technologies, was the general co-chair of the event. He worked alongside Sébastien Gambs, a UQAM computer science professor and the Canada Research Chair (Tier 2) in Privacy-Preserving and Ethical Analysis of Big Data, to coordinate the online symposium.
"At first we weren't sure how we would host the conference. We wanted to see what other conferences that were happening sooner than ours were doing, and all the ones that initially decided to postpone have gone virtual," Clark notes.
"We'd been working with Hospitality Concordia for the in-person event, but when we switched to virtual they did too. It's a good tool to have going forward, even in a post-COVID world."
'We needed to pivot'
As the effects of the pandemic began to be felt in March, Hospitality Concordia saw almost all of the conferences under its purview cancelled or delayed until 2021. But taking PETS 2020 virtual offered the department a chance to learn new skills that will pay dividends in the long run, says Marie-France Watson, manager of academic and international conferences.
"As this was happening, it occurred to us that we needed to pivot. The academic community still has to meet — they might not physically be able to have events, but we do know that in order to advance research they have to meet at some level," she says. "Knowing that's an imperative, we started to ask, what can we do?"
The department has expanded its service options to include virtual events and, eventually, hybrid events, with a new suite of tools including Grenadine event-management software, online booking and payments options, personalized conference website development, virtual conference rooms and more.
"The effort we put in now will be well worth it. Seeing how the industry is right now — the budget cuts we're likely facing as well as travel restrictions, fears for health and safety — it's very feasible we're going to have hybrid events even next year," she adds. "Everything we learn now is a good investment. This isn't just a band-aid solution. It's something we need to adopt and learn and expand our service offering to include."
Online events can also improve accessibility
To take PETS 2020 virtual, Clark and Gambs asked presenters to pre-record their talks, which will be uploaded to the online event space and YouTube. Question-and-answer sessions will take place live over Zoom calls.
"Presenters can be anywhere in the world, and if they don't have reliable internet there's nothing worse than sitting through 20 minutes of buffering and dropping. We don't want that for our audience," Clark says.
Another big part of conferences is the opportunity to network with peers in your field, and Hospitality Concordia attempted to recreate that for PETS 2020 with the "hallway track." It uses Yotribe, a 2D room for online gatherings where people can approach others and start up conversations.
"The program sets up a little teleconference with video and audio when you join a group or approach someone, and you can walk away and join another group," Clark explains. "It's a service I wouldn't have even known about — Hospitality Concordia is really plugged in to all these up-and-coming services."
Clark says working with them on PETS has changed his opinion of online events. "We might not want everything to be virtual in the future, but this has been an eye-opening experience that online conferences can work and cut down a lot of travel costs."
Even after the pandemic ends and people are able to safely congregate as normal, Watson also believes conferences will retain some virtual elements.
"I think this is going to fall under inclusivity and accessibility," she says. "I've seen some international conferences have to figure out daycare solutions so young mothers and young families could attend the conference. There are many other reasons why people aren't able to come. I think with virtual components or hybrid meetings it's going to really open up international events — especially academic events — to allow more researchers to be able connect more easily."

The 2020 Privacy Enhancing Technologies Symposium ran from July 13 to 17.
---