Concordia librarian wins an international award for his innovations in digital stewardship and preservation
A consortium of 220+ organizations recognizes Tim Walsh for his 'expertise, enthusiasm and substantial positive impact' in the field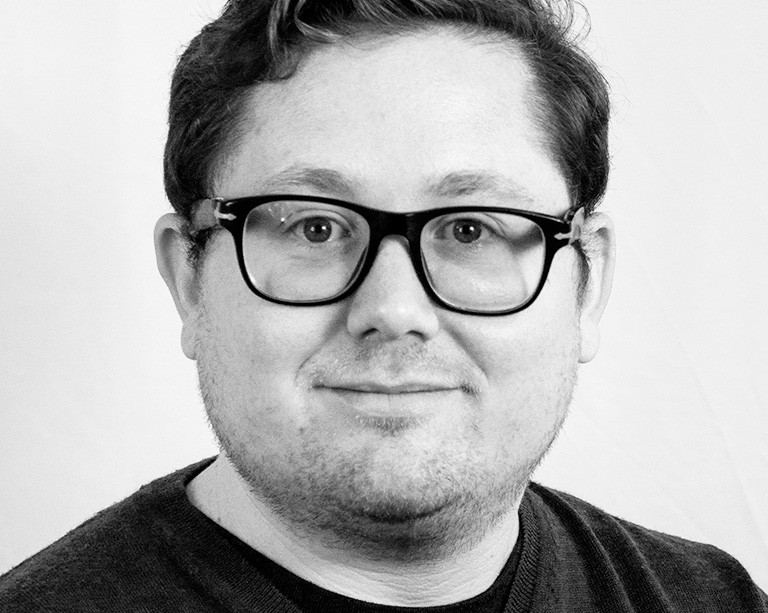 The NDSA awards panel cited Tim Walsh's dedication to producing and supporting robust open source tools among many other accomplishments. | Photo courtesy of Tim Walsh
Keeping pace with rapid technological change can be a challenge in many domains — not the least of which is library science.
Threats to effective digital preservation include corrupt or missing files, obsolete software and devices that surpass their shelf lives. More and more often, librarians are faced with the challenge of keeping records authentic while ensuring their usability over the long term.
Tim Walsh, Concordia's first digital preservation librarian, was recently honoured for his contribution to this important area of work. At a conference in Tampa, Fla., on October 16, Walsh received the 2019 National Digital Stewardship Alliance (NDSA) Innovation Award.
"The NDSA is a tremendous organization that benefits our field in so many ways," Walsh says. "I truly can't express how flattered I am to be recognized by such impressive peers."
The alliance, launched in 2010, is a consortium of more than 220 member organizations committed to the long-term preservation of digital information. It is currently housed within the Digital Library Federation at the Council on Library and Information Resources in Arlington, Va.
In 2012, the NDSA initiated its Innovation Awards to recognize, honour and encourage innovation in the field of digital stewardship and preservation. They reward excellence of national or international importance by individuals, projects, organizations, future stewards and educators.
The awards panel members noted that this year's nominations were particularly competitive.
"Walsh's dedication to producing and supporting robust open-source tools was a significant factor in the selection process," they wrote.
The panel also recognized Walsh's expertise and enthusiasm and the substantial positive impact he has had on the complex domain of stewardship practice.
Free and open-source tools for digital preservation
Prior to assuming his current position at Concordia, Walsh worked for three years as the first ever digital archivist for the Canadian Centre for Architecture (CCA), where he established a digital archives and preservation program.
The CCA has close to one million digital files and Walsh supported the centre in trying to effectively document the early days of digital practice in architecture using its substantial museum and archival collections.
Walsh's skills as a software developer play a major role in his digital preservation work. He is a strong believer in free and open source software (FOSS) and is the lead developer and maintainer of several FOSS digital preservation software utilities.
One such tool is a project called Bulk Reviewer, which he began work on while doing a three-month fellowship in the Library Innovation Lab at the Harvard Law School Library in Boston in summer 2018.
Bulk Reviewer helps librarians, archivists and other information professionals screen large amounts of digital content. Walsh offers the example of a donor who presents an institution with paper records, a hard drive or even a laptop.
The tool enables people to quickly scan these materials to identify and exclude any private or sensitive information before putting files online or providing access to them in a reading room.
This tool is one of many that Walsh has introduced to Concordia since arriving at the university at the end of August 2018.
'We're on the cutting edge'
Geoffrey Little, interim associate university librarian for scholarly communications, is enthusiastic about Walsh's work at Concordia.
"The library is very lucky to have Tim on board in this role. We are proud of this much-deserved recognition from the NDSA," he says.
Walsh and some of his colleagues have formed a digital preservation working group in order to build policies, adopt new software and acquire the necessary storage to preserve records such as the student and faculty research housed on Spectrum.
The group is working to ensure that the files on the research repository are actively managed for digital preservation using software that can do things like automate file format migrations to more usable open formats.
The group is also working with Concordia Library's Special Collections to preserve records such as increasingly obsolete audio and video recordings in analogue formats that must be digitized before they deteriorate.
In addition, Walsh is actively collaborating with John Richan, digital archivist in Records Management and Archives.
Increasingly, donors are also submitting digital files from the outset — things that were never on paper. Walsh explains that he and his colleagues are working hard to develop the digital preservation program at Concordia in order to make these records authentic and accessible now and into the future.
He adds that digital preservation and stewardship is a relatively new field in Quebec and at Concordia. He is pleased to see a lot of interest both within and outside the library.
"The university community has some really dedicated people. We're on the cutting edge of digital preservation work in the province."

Find out more about Concordia's Digital Strategy.

---