Psychology professor Diane Poulin-Dubois wins the 2019 Pickering Award
'A true reflection of her passion for scholarship and commitment to her students'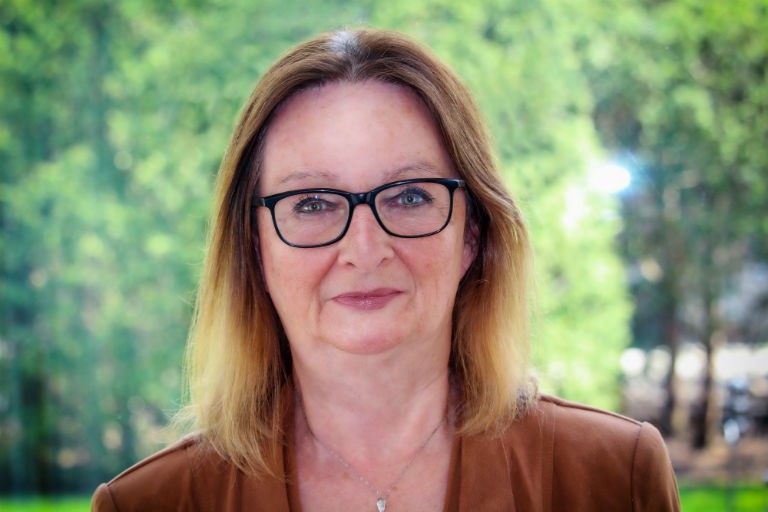 Diane Poulin-Dubois, professor of psychology in Concordia's Faculty of Arts and Science, is the latest winner of the national Pickering Award.
The award honours an individual who has made outstanding contributions to developmental psychology in Canada in the areas of mentorship, leadership and scholarship. The recognition celebrates Poulin-Dubois's longstanding commitment to her research and her students.
As winner, she will deliver the annual Pickering Lecture in Ottawa on October 24.
"I was shocked when I heard that I was the recipient of this prestigious award," says Poulin-Dubois, who holds the Concordia University Research Chair in Developmental Cybernetics. Her research focuses on early cognitive and language development.
"There are so many Canadian colleagues who are deserving of it. I owe it all to the talented students I supervised over the years and to the contributions of my brilliant collaborators in Canada and abroad. It is an honour, for me, but also for the Centre for Research in Human Development, my faculty and Concordia."
Exemplary contribution
"I am very pleased that Diane has been selected for this award," says André Roy, dean of the Faculty of Arts and Science. "It is a true reflection of her passion for scholarship and her commitment to her students. With the help of people like her, we demonstrate every day that our faculty is a vibrant and world-class research environment."
Jo-Anne LeFevre is director of the Institute of Cognitive Science at Carleton University and a member of the Pickering Centre for Human Development, which administers the award.
"Dr. Poulin-Dubois has contributed to developmental psychology in Canada in so many important ways. Through her teaching and research, she has mentored many emerging Canadian scholars," LeFevre says.
"Funded by NSERC, SSHRC and NICHD, her work exemplifies the cross-disciplinary nature of research on cognitive development. In short, Dr. Poulin-Dubois represents the contribution to our field that we strive to recognize with the Pickering Award."
A role model to many
Former students from around the world have joined in celebrating Poulin-Dubois's win.
Ilana Frank-Mor (BA 89, MA 93, PhD 99), a clinical and educational psychologist based in Israel, pursued her master's and PhD degrees under Poulin-Dubois from 1991 to 1999.
"Diane nurtured my appreciation for the challenge of honing a research design until it unequivocally addresses exactly the question you would like to ask," Frank-Mor says.
"She helped me to develop strong analytical skills which have served me throughout the many permutations of my career since graduate school. She always had her door open for consultation and served as a role model for my own attitude toward trainees. To say the Pickering Award is well-deserved is an understatement."
Susan Graham (MA 90, PhD 96), a professor of psychology at the University of Calgary, was Poulin-Dubois's graduate student from 1990 to 1995. Graham credits her mentorship for her decision to pursue an academic career instead of a clinical one.
"Diane was an outstanding PhD supervisor. She has supported me unequivocally at every stage of my career," she says.
"The award is a highly deserved recognition of the significant impact that her research has had and continues to have on Canadian developmental psychology."
Sabrina Chiarella (BA 07, MA 10, PhD 15) is a psychologist at the Archways Centre for Cognitive Behavioural Therapy in London, Ont. She first came across Poulin-Dubois's research as an undergraduate student in 2007 and completed her PhD under her supervision in 2015.
"I've only had wonderful experiences as her student, and I am proud to be able to have called her my research adviser and, now, colleague and friend," Chiarella says.
"Diane's passion and unmatched expertise in infant development makes her beyond well-deserving of this award. I thank her for all of the lives she has influenced throughout the years."

Learn more about Concordia's Department of Psychology.

---