Concordia updates its sexual violence policy
The university's response to Quebec's Bill 151 promotes a safe campus environment for all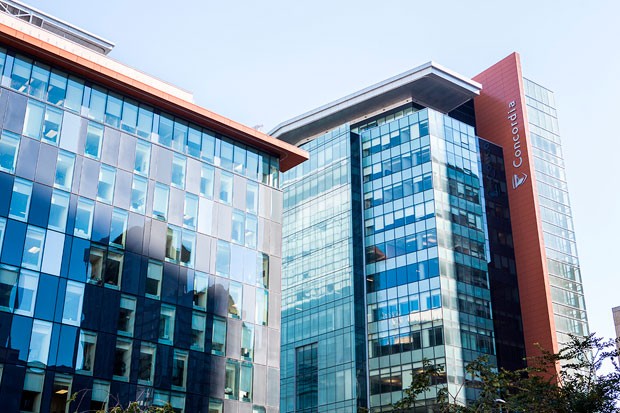 Concordia has updated its stand-alone Sexual Violence Policy to meet the Government of Quebec's requirements of Bill 151, an act to prevent and fight sexual violence in higher education institutions. The updated policy seeks to use more accessible, survivor-centric language and provide clarity on process and support services available to the Concordia community.
Concordia's Sexual Violence Policy was originally created in 2016. The recent changes were made by the Standing Committee on Sexual Misconduct and Sexual Violence — a cross-section of Concordia staff, faculty and students — throughout the fall 2018 term.
Updates were added to the 2016 policy to adhere to the requirements of Bill 151 and the recommendations from the university's Task Force on Sexual Misconduct and Sexual Violence. The updated policy was approved by Concordia's Board of Governors on December 12.
Concordia's commitment to a campus free of sexual violence
A new element to the policy is an introduction that clearly states Concordia's stance on sexual violence. Simply put, Concordia will not tolerate discrimination, intimidation, harassment and assault of a sexual nature. At its essence, Concordia's Sexual Violence Policy is a framework for accountability for the entire community.
Clarity of language and increased inclusivity
The updated policy expands key definitions when it comes to sexual violence and includes details on processes and procedures for added clarity.
The portion on intersectionality recognizes the numerous lived experiences of Concordia's diverse community. It acknowledges that systemic barriers exist, that some members of the community are more vulnerable to sexual violence than others and that measures must be taken to account for the different perspectives, voices or circumstances of each survivor/victim.
The policy includes detailed information on the support available for survivors/victims, such as as the roles of the Sexual Assault Resource Centre (SARC) and the Sexual Assault Response Team, together with numerous other support services on campus.
Mandatory training as of 2019
Prevention and education will be a cornerstone of promoting a campus free of sexual violence; mandatory online training is being developed by the SARC, beyond the existing in-person training that already exists for student leaders and those in residence. This online training is being created in conjunction with KnowledgeOne, Concordia's eLearning consulting provider.
The training will cover support services on campus, effective bystander intervention, step-by-step guides for filing complaints and receiving disclosures, steps to report social media abuse and more. A special committee is working with SARC to develop a plan for training.
A permanent presence and an ongoing process
Formed in response to a key recommendation from Concordia's Task Force on Sexual Misconduct and Sexual Violence, the Standing Committee will be a permanent fixture at Concordia that will go beyond implementing the requirements of Bill 151.
Lisa Ostiguy, special advisor to the provost on Campus Life, is committee chair.
"We have worked hard to meet the requirements of Bill 151. Our mission going forward will be to ensure that Concordia is promoting a safe learning and working environment for all," she says.
"This means reviewing our policy and continually improving how we educate our community and respond to survivors/victims. This also means informing the community and seeking feedback, whether this be online or through in-person community conversations."

Read the Policy Regarding Sexual Violence.
For any questions or comments, you may reach Lisa Ostiguy by writing to standing-cmt.smsv@concordia.ca.
---