'We aim to be a leader in preventive health research': Habib Benali is named the new scientific director of Concordia's PERFORM Centre
The engineering professor will oversee the facility's many programs related to physical activity, nutrition and lifestyle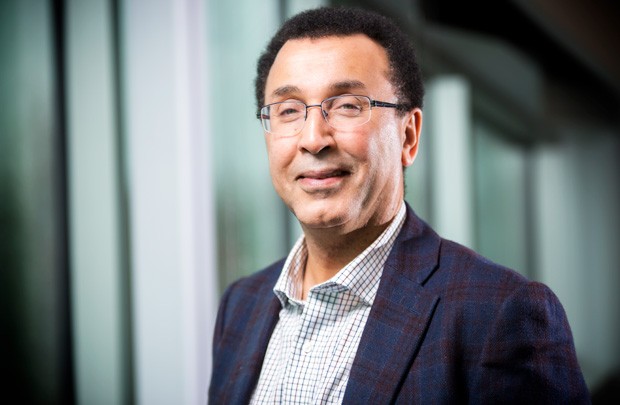 Habib Benali is the new scientific director of Concordia's PERFORM Centre. The professor in the Department of Electrical and Computer Engineering will serve five years at the centre's helm and succeeds PERFORM's first scientific director, Louis Bherer.
Benali, who holds the Canada Research Chair in Biomedical Imaging and Healthy Aging, joined PERFORM in January 2016 as associate scientific director of biomedical engineering. He became the centre's interim scientific director in August 2016.
"We are so pleased that Habib has accepted to stay on at PERFORM as its scientific director," says Christophe Guy, vice-president of Research and Graduate Studies.
"Given the scope of his international research portfolio, I know that he will continue to solidify our role in fostering interdisciplinary research collaborations between numerous departments and faculties across Concordia, in addition to our many inter-institutional research networks."

'We have to maximize our interrelated facilities'
What makes the PERFORM Centre unique?
HABIB BENALI: PERFORM is a wonderful place with phenomenal potential. Our eight platforms — all of which are dedicated to research — bring together programs related to physical activity, nutrition and lifestyle all under one roof.
Concordia has created a unique specialized framework of convergence in which we can look at the body as a whole. This approach is the future of preventive health.
What's next for PERFORM?
HB: PERFORM's highly integrated approach to healthier living serves as a roadmap for researchers to determine what a healthy life looks like at the individual level. In my view, this is an important and necessary step before personalized medicine, which is where interventions or treatments are tailored to a specific person based on their predicted risk of disease.
We aim to be a leader in preventive health research, which is why we have to maximize our interrelated facilities. Researchers at PERFORM need to chart the wellness profiles of each study participant to ensure we continue to make the right connections in our research.
How will this objective be achieved?
HB: First, we have to encourage researchers from different disciplines to build joint multidisciplinary projects and share data. For example, it would be helpful for a sleep expert to have access to an individual's MRI scans and dietary information.
A functional database is already in place at PERFORM, but a tool of this scope needs constant engineering. We are looking to recruit new members who specialize in the treatment of big data and database interactions, among other skills.
Second, we need to create new investigation strategies. To encourage the collaborative design of our research programs, researchers must connect with experts working on similar projects.
We recently created a committee of platform technicians and researchers to assist us in this initiative. This key group will oversee the development of new research questions and collaborative research program design.
Finally, we want to develop smart wearable systems to learn more about how an individual moves throughout their day. We are hoping to collaborate with our colleagues in wearable garments on this project.
How would you characterize the work that is done at PERFORM?
HB: Part of the PERFORM Centre's mission is to share scientific ideas that generate discoveries. What we are looking to do requires effort, support and integration. We hope that when researchers come to work here, they come with a sense of curiosity and openness. I like to think that this is the PERFORM way.

Learn more about groundbreaking research at the PERFORM Centre.
---