The power of unique perspectives
MARCH 13: Attend Concordia's career development day for students with disabilities, designed to smooth the transition to the workforce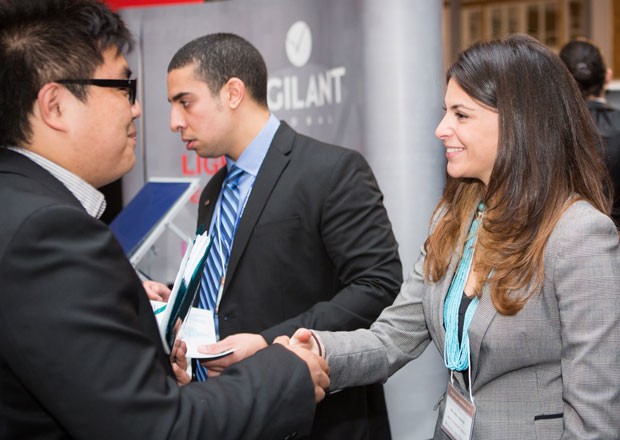 For Concordia students with disabilities, entering the workforce comes with its own sets of challenges, opportunities and pre-conceived notions.

To help with this transition, Career and Planning Services and the Access Centre for Students with Disabilities (ACSD) are hosting a career development day on March 13 at the University Conference Centre in the John Molson Building.

The day will include a career panel that explores employment programs, personal experiences, information about disclosing a disability and what to expect from employers. This will be followed by a career fair in the afternoon.

The importance of disclosure
One of the main points of anxiety for someone with a disability when applying for work is disclosing their condition.
Disabilities can vary from those that are visible, such as mobility issues and hearing and vision impairments, to the invisible, which include learning disabilities, attention deficit disorders and mental health issues.
Anna Barrafato, disability accommodation specialist and interim manager with ACSD, says that no matter the disability, it is important to be up front with prospective employers if workplace accommodations are needed.

"If mobility is an issue, you need to know if the employer has the physical infrastructure that will allow you to work as effectively as possible. When it comes to a learning disability, it is important to know if the employer is open to investing in the adaptive/assistive technology needed to reduce the barriers you experience," she says.

Asking such questions is difficult because it is a commonly held myth that employing those with disability conditions is costly and time consuming.
However, attitudes seem to be shifting as companies continually seek a competitive advantage.

Resilience and fresh perspectives in the workplace
Devan Morrell is a third-year art history student who already holds a BA in Classics. She was recently accepted to do her MA in Religions and Cultures at Concordia.
Though dyslexic, she has had a successful academic career while working part-time at the ACSD.
Based on her own experiences and those of the students she works with, Morrell says people with disabilities bring a lot of value to the workforce.
"If you have a disability, you have no choice but to be resilient," she says. "You also look at things from unique perspectives. These are super valuable qualities in an economy that puts a premium on innovation."
Judging by the assortment of companies that will be present at the fair on March 13, employers are taking notice. Sixteen organizations will be taking part, from major Canadian banks to public sector employers and tech companies.
Barrafato says this is a step in the right direction.

"This is a pool of very talented people. They may need workplace accommodation but this does not take away from what they can bring to a company. Supporting staff by providing them with accommodations is a relatively small investment for a potentially large return."

Register in advance for the career panel discussion and the career fair.

---