LePARC: 'A node for people who move, listen and feel what they think'
The Milieux Institute launches a boundary-breaking performing-arts research cluster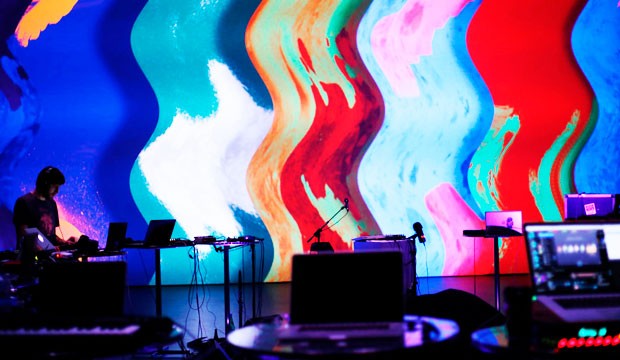 Concordia's Milieux Institute for Arts, Culture and Technology opened its doors almost two years ago. Since then, it has emerged as an important home base for artists and scientists whose work defies traditional disciplinary boundaries.
Milieux's labs on the 10th and 11th floors of the Engineering, Computer Science and Visual Arts Integrated Complex (EV) are a hotbed of research–creation. And this fall marks the founding of LePARC, its new performing-arts research cluster.
LePARC is dedicated to performance and research in contemporary dance, music and theatre. But to do its mission justice, imagine the margins of those disciplines and then work your way outward.
Led by 12 faculty members with diverse performance-related interests, LePARC encompasses research in contemporary circus, collective improvisation, sound studies, embodiment, intermedia performance, the study of liveness as a performance medium itself — and this is just the beginning.
Sandeep Bhagwati, associate professor cross-appointed to the departments of Music and Theatre, is one of LePARC's affiliates. He describes the new cluster as "a node for people who like to move, listen and feel what they think."
Like the rest of Milieux, LePARC is dedicated to graduate research. Although, interested undergrads are also welcome to contact cluster directors Angélique Willkie, assistant professor in the Department of Contemporary Dance, and Eldad Tsabary, assistant professor in the Department of Music, about possible participation or collaboration.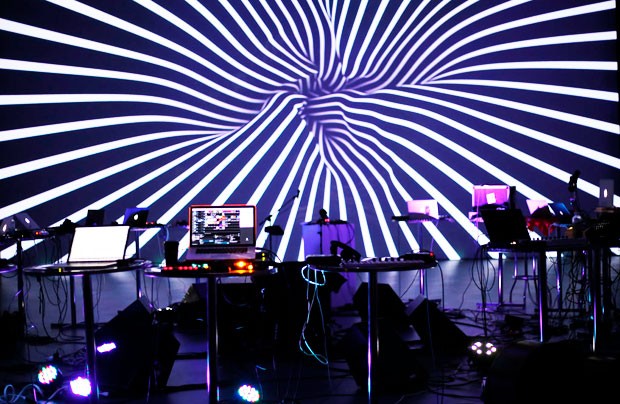 'A common focus for diverse research activities'
"We realized that because there are no grad programs in performance disciplines at Concordia, there's very little forum for performing arts research to meet here," Willkie explains.
"We thought, Okay, we don't have a grad program, but we do have grad students, and we're all involved in research. LePARC is an opportunity to pull all of our diverse research activities into a common focus."
The cluster has already hosted a handful of public events, including a symposium on the role of artificial intelligence in the transdisciplinary arts, co-hosted by Hexagram-Concordia and the academic journal Leonardo; a multi-event homage to the pioneering experimental composer Alvin Lucier, and visits from Israeli multimedia composer Amnon Wolman and Canadian composer and sound-ecologist Hildegard Westerkamp.
Bhagwati is optimistic about where the new cluster will lead.
"I hope that LePARC becomes a vibrant and intense contact zone between academia and the competitive and world-renowned community of professional performing arts in Montreal and beyond."

Learn more about the boundary-breaking work happening at Concordia's Milieux Institute for Arts, Culture and Technology.

---