How can we make a more sustainable future?
This summer, 20 grad students look for solutions during a week-long interdisciplinary intensive course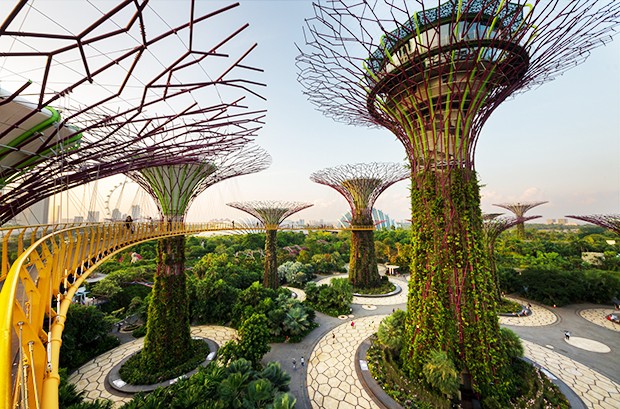 This May and June, 20 graduate students from across all disciplines will take part in the Concordia University Interdisciplinary Summer Institute (CUISI). The intensive week-long course will explore ideas for a more sustainable future.
Interdisciplinary research is growing in popularity on most university campuses. But just what is it exactly?
"In my view, interdisciplinarity is an attempt to use methods from one discipline in another to get a deeper understanding of a problem," says Paul Shrivastava, professor of management in the John Molson School of Business.

Interdisciplinary approaches to sustainability
Shrivastava's CUISI seminar during this year's summer institute will approach the notion of culture as leverage for urban resiliency.
He hopes the session will challenge students to think more broadly by integrating knowledge from various sources.
"My portion is on Future Earth, an international research platform for sustainability sciences," he says, adding that there is a need to understand sustainability as a truly planetary problem.
The session is shared with Carmela Cucuzzella, Concordia University Research Chair in Integrated Design, Ecology and Sustainability for the Built Environment.
Cucuzzella, who is also an associate professor of design and computational arts in the Faculty of Fine Arts, recalls meeting Shrivastava and being taken aback by the similarities in their research paradigms.
Their relationship eventually spawned one of her current projects, Collaboratoire.
"The aim of Collaboratoire is to design and implement a series of public space installations along Sherbrooke Street that provide the community with knowledge about climate change issues or solutions in an interactive or playful manner."
Cucuzzella wants students to walk away from the seminar with an appreciation for using the city as a lab to conduct research and as a space to disseminate scientific knowledge.

Sustainable solutions
Ketra Schmitt, an associate professor with the Centre for Engineering in Society, is another CUISI guest lecturer. Her portion of the course will discuss modelling sustainable systems.
"My focus has always been on the connections between people, their environment, science and policy," says Schmitt, who is also the program director for Concordia's Individualized Program.
"When students are given the opportunity to make connections and collaborate across disciplines, they can develop innovative solutions to our toughest problems."
Cucuzzella agrees.
"The interdisciplinary nature of our studies — especially at the graduate level — is inevitable when we talk about sustainability," she says.
"Understanding how solar technology can be even smaller and more efficient is important, but that alone is not going to get us to a sustainable future."

Just 20 applicants will be selected to attend the Concordia University Interdisciplinary Summer Institute, which runs from May 29 to June 2. Apply today!

---