Pies and pudding ... the Grey Nuns way
ON CAMPUS: Try sweet and savoury treats made fresh from vintage 1927 recipes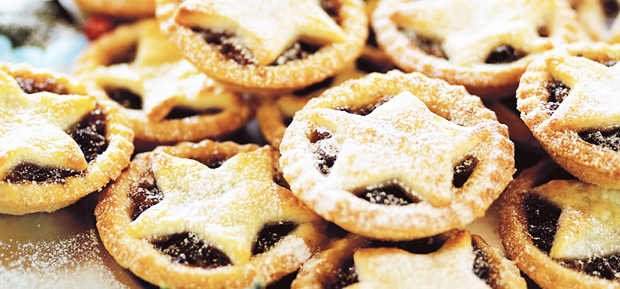 As an ode to the history of the Grey Nuns Residence, Aramark is serving the same desserts Saint Marie-Marguerite d'Youville's successors prepared back when the building was a convent.
The recipes come from the dietetics manual that the Grey Nuns used, published in 1927, and the sweets will be prepared using the same ingredients and methods.
Vanessa D'Antico is Aramark's health, wellness and sustainability manager. She says that as a food service provider operating within a historic Montreal building, the company wanted to share a piece of the Grey Nuns legacy with the residence students.
"It's an opportunity to teach Concordians about the heritage of the building and the City of Montreal," she adds.
"We strongly support the work that the Grey Nuns have done to inspire major social action within our community. Aramark is proud to celebrate these accomplishments. We thought that incorporating some of the original recipes would be a great way to honour them."
There are plenty of delectable items on the heritage menu: apple pudding, bread pudding, date cake, molasses cookies, cupcakes and pie, oatmeal cookies, pumpkin pie and tapioca pudding.
The desserts will be offered to Grey Nuns residents, as well as the residents, students and other clients who dine at The Buzz Bistro on Loyola Campus.
"The recipes we incorporated into our menu are among those that the Grey Nuns taught in this building in the past. Aramark wanted to bring back a little bit of history in a format that current students could appreciate and enjoy."
The heritage dessert line-up is currently available, and will be on offer again next term.

Find out more about Food Services at Concordia.
---