Is fun fundamental to teaching?
On February 18, Concordia's student-produced InARTE journal launches its new issue on the role of play in art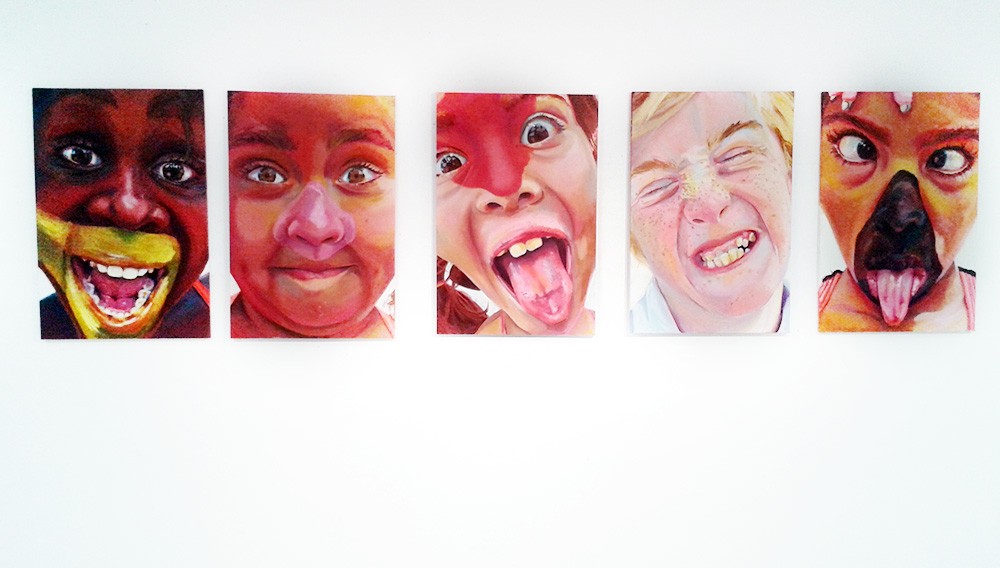 Traces,
2015, by Paméla Desrosiers. One of the artworks selected for InARTE's sixth issue.

How, why and to what end do we use play in art education?
These are some of the questions Lauren Kleiderman, editor of the Department of Art Education's InARTE journal, asked contributors to consider in the 2016 "Art as Play" issue.
You can catch the launch, with snacks and music too, on Thursday, February 18, at 5 p.m. in the Faculty of Fine Arts Gallery.
The online journal, which includes both written and visual content, aims to mirror student knowledge, challenge convention in the classroom, and model new ways of doing education in and through the arts.
The 2016 edition of the publication will explore the role of process-focused art education and playful art making. The art as play theme serves as a platform to consider the various ways in which play can act as an integral tool in art education and art making practices.
Completely student led, InARTE provides undergraduate students in art education with a platform for critical insight on educational theory, practice, research, media and technology.
"The issue explores how artists, educators and researchers alike integrate play into the fundamentals of art education," Kleiderman notes. "And it looks at the many ways that play inspires artistic practices and approaches."
MJ Thompson, a professor in the Department of Art Education and faculty advisor to the InARTE team, says play is making a comeback as a crucial aspect of learning. "Whether it's in early childhood education — in thinking about how kids best learn to problem-solve — or in higher education, where play seems to offer a pathway to creativity and innovation, there's widespread interest there," she says. "Lauren identified the topic early on as a site for undergraduate research."
Thompson admires how this year's team has expanded the journal's mandate to include a series of public talks and events designed to bring the Art Education community together and develop student thinking on the topic. Such live events build on the web publication format as a forum to interchange ideas and professional development.
"The journal is a fantastic gathering point and reflective tool," she says. "You'll find great images, exemplary stories, and learn more about how emergent art educators are imagining play both in the classroom and in their artistic production."

Join Art Education students at the launch of InARTE's "Art as Play" issue on Thursday, February 18, 2016 from 5 p.m. to 7 p.m. Free of charge and open to everyone, the event will take place at Concordia's FOFA Gallery Marble Table (Room EV-1.490) in the Engineering, Computer Science and Visual Arts Integrated Complex (1515 Sainte-Catherine St. W.) on the Sir George Williams Campus.
---