A Concordian abroad: 'What's the cure for homesickness?'
Student reporter Meagan Boisse is in Denmark for the term. Here's her guide to settling into your host country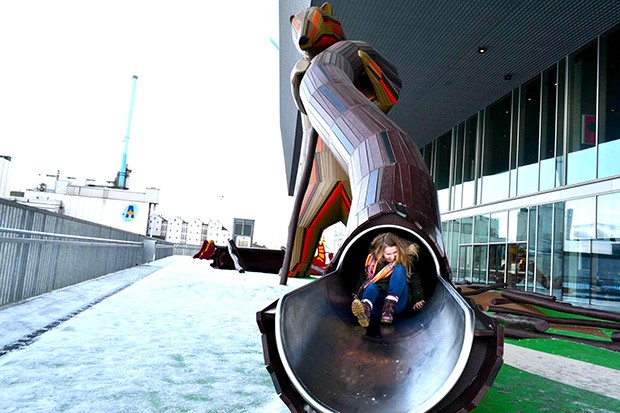 Meagan Boisse is an undergraduate student in the Department of Journalism, and a member of the Institute for Co-operative Education. For her last work term, she was employed as a roving reporter at Concordia.ca.
Now, through Concordia International, Boisse is spending the winter 2016 term studying at the Danish School of Media and Journalism in Aarhus, Denmark.
I've been in Aarhus for three days. I'm adjusting, but there have already been plenty of ups and downs.
First off, I advise all students who plan to go abroad to get some solid shut-eye before boarding the plane. Trust me, you do not want to be sleep deprived while hopping on and off all manner of public transit for an entire 24 hours (I hate layovers with the fiery passion of a scorned lover). The moral here is, don't leave the majority of your packing to the night before takeoff.
However, the grit of this story is not about the very real dangers of procrastination, but rather how the first days of a new experience can also be the most alienating.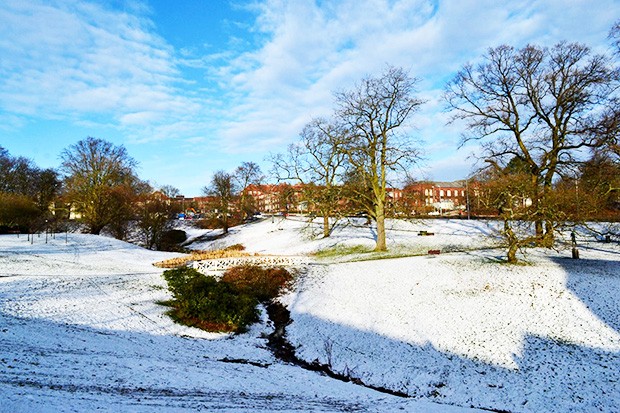 When you leave home for a prolonged period of time, the realization that you're going to be navigating unfamiliar ground for a while sneaks up on you.
My moment of cognizance came while running for a train in Copenhagen with three bags and a guitar; in this instance of traveller's anguish, my home, my family and more precisely my bed, seemed farther away than ever.
When I did get on the train I felt panic bubble up inside my gut like a bad case of indigestion. It appears mental and physical exhaustion coupled with strange scenery and an unfamiliar language can provoke the sudden and serious onslaught of homesickness.
If there is a lesson to derive from undergoing such things, it is that travel can be as exciting and enriching as it can be isolating. Nonetheless being uncomfortable is all part of the experience, and homesickness, like most ailments, passes with time. Moreover, there are plenty of things you can do to speed up the recovery process.
For instance, take comfort in knowing you are in the same boat as a lot of other people. The initial loneliness experienced upon entering unchartered territories is normal and something all international students should expect. This is why it's a good idea to connect with other newbies.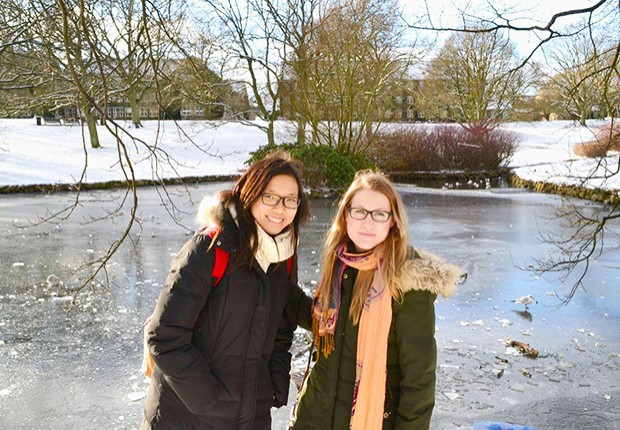 Luckily for me, I arrived on the same day as another international student who will also be attending the same journalism program. We instantly paired up.
Janet Sun, my new friend, is from Hong Kong (one of the perks of signing up for an international exchange is that you get to meet people from all over the globe). Talking about home to someone who is also missing theirs helps a lot.
It has also has been interesting to hear Janet's initial impressions of Aarhus — she was awestruck by the McDonald's drive-through (apparently there are none in Hong Kong), as well as by the sheer size of the IKEA.
For me, I was thrown off by the fact my shower has no basin, a signifier of just how space efficient my dorm room is.
Needless to say, the more I settle in and develop routines and friendships the less I miss home. Even the allure of sleeping in my own bed has begun to dissipate!

Start your application for exchange today!
Read Meagan's first dispatch.
---