Mindful Campus Initiative arrives at the Faculty of Fine Arts
Mindful Campus Initiative Brings Resilience and Well-being to Concordia's Faculty of Fine Arts
Concordia University, in partnership with the Centre for Mindfulness Studies and OCAD University, is thrilled to introduce Mindful Campus—a groundbreaking program designed to support the well-being of art and design students. This transformative initiative offers a series of four asynchronous courses facilitated by experts from the Centre for Mindfulness Studies, with certain sections exclusively designed for BIPOC students. Fully funded by the Public Health Agency of Canada, this free program is tailored specifically for students in Concordia's Faculty of Fine Arts, empowering them with valuable coping and resilience skills through mindfulness practices.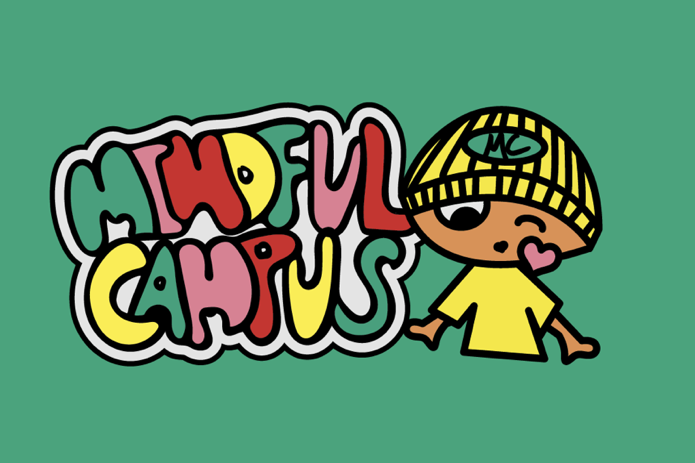 Mindful Campus Initiative logo
Developed by the Centre for Mindfulness Studies and OCAD University, this initiative aims to equip students with essential skills to navigate the challenges of academia and beyond. Through the Mindfulness for Resiliency Program (MRP), participants will learn how mindfulness can enhance their ability to focus on the present moment, heighten self-awareness, and improve their stress and anxiety management. They will also discover techniques to enhance psychological flexibility, reduce habitual reactivity, and cultivate empathy and compassion for themselves and others. Additionally, the MRP will provide opportunities for students to participate in facilitated meditation practices and discussions, fostering a sense of community and sustainability.
Collaborating with various campus services and groups, including the Zen Dens, Art Hives, MFSC, and Library, the Mindful Campus Initiative offers a rich array of programming, workshops, and events throughout the academic year. Beyond formal courses, online resources, active listening hours, and group meditation sessions will be available to students interested in learning more about mindfulness.
The Mindful Campus Initiative is set to begin on September 2nd. Stay tuned for updates and get ready to embark on a journey of resilience and well-being!
Learn more on the Mindful Campus Initiative project here, and register for upcoming events here.
---