$483,000 for ultrasound technology research in Concordia's fight against COVID-19
Canada Foundation for Innovation and Government of Quebec contribute to diagnosis, treatment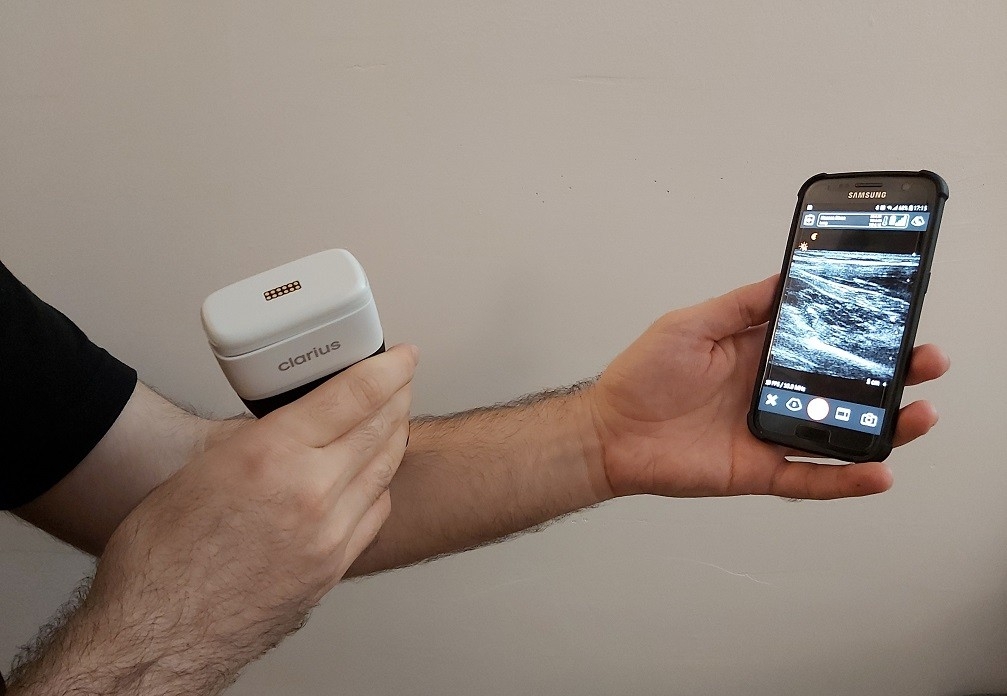 Hassan Rivaz: "Our collaborative approach brings AI, machine learning and biophysics together to leverage ultrasound technology in the fight against COVID-19."
Imagine a future where portable ultrasound machines are used by COVID-19 patients at home to monitor their health. The images get uploaded to the cloud automatically and are interpreted in real-time by artificial intelligence (AI) and machine learning algorithms.
This reality is not far away if you ask Hassan Rivaz, associate professor and research chair in Medical Image Analysis in the Department of Electrical and Computer Engineering at the Gina Cody School of Engineering and Computer Science.
"Ultrasound technology is non-invasive, so making it more accessible can benefit the treatment of patients in remote areas and those needing frequent follow-ups," says Rivaz. "The sooner the better."
Rivaz is the principal investigator for Development of Machine Learning and Imaging Techniques for Diagnosis of COVID-19 with Ultrasound, a multidisciplinary research project that was recently awarded $275,541 by the Canada Foundation for Innovation's (CFI) Exceptional Opportunities Fund — a federal government program.
With an additional $150,000 grant from the Government of Quebec and a $58,000 in-kind contribution, the project's total funding comes to $483,541.
Low-cost, portable technology
The federal government funding is being used to purchase the equipment needed to develop the portable ultrasound device. The device will produce better images and allow a novice professional to interpret the data with the help of AI and machine learning. Mobile teams, such as emergency personnel, will be able to carry the ultrasound device with them and medical professionals can interpret the data remotely.
"Today, doctors treating COVID-19 patients need expensive, invasive scans for accurate imaging, as well as expert radiologists to interpret the data.," says Rivaz. "There have been patients who require regular follow-ups at the hospital to further monitor their condition. Our low-cost, portable ultrasound technology can change the way we test, treat and monitor COVID-19 patients nation-wide."
The project's co-investigator is Brandon Helfield, an assistant professor jointly appointed in Concordia's Department of Physics and Department of Biology, and a Tier II Canada Research Chair in Molecular Biophysics in Human Health in the Faculty of Arts and Science.
"My passion lies in using ultrasound as a non-invasive technique for diagnosis and treatment of disease," says Helfield. "Though our focus will be on improving the interpretation of lung images, my goal is to translate this innovative approach to address heart-related challenges caused by COVID-19."
"COVID-19 has challenged our government and the research community more than ever," says Paula Wood-Adams, interim vice-president of Research and Graduate Studies at Concordia. "This collaborative project is a perfect example of how Concordians take an innovative approach to health research, education, policy and technology, and apply it to today's challenges."
Concordia researchers are recognized for their strength in the field of applied AI, particularly in the areas of health, arts and business. The university's upcoming Applied AI Institute will help highlight and drive university-wide research in this emerging field.
Learn more about the Gina Cody School of Engineering and Computer Science and the Faculty of Arts and Science.
Explore Hassan Rivaz's research profile
Explore Brandon Helfield's research profile
---