Concordia researchers are helping make 5G technology a reality
PhD grad Mohaned Chraiti wins the Governor General's Academic Gold Medal for his work on next-generation mobile networks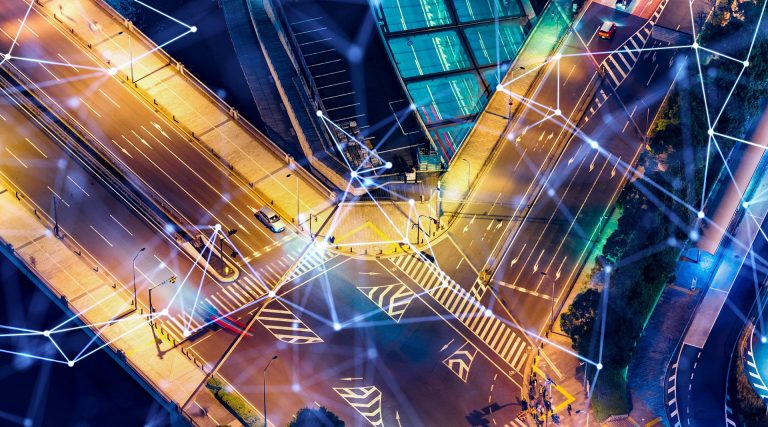 For years, experts have predicted that the fifth generation of wireless technology — commonly referred to as 5G — will drastically change the world of mobile internet, ushering in a new era of cellular systems.
However, Mohaned Chraiti (PhD 20), who recently completed his doctorate at Concordia's Gina Cody School of Engineering and Computer Science, says the expected surge of connected objects has been one of the major hurdles to the deployment of next-generation wireless technology.
"The number of devices connected to the 5G network will be thousands of times greater than the number of currently connected devices. The challenge is to make this happen without a considerable loss on the data rate," Chraiti explains.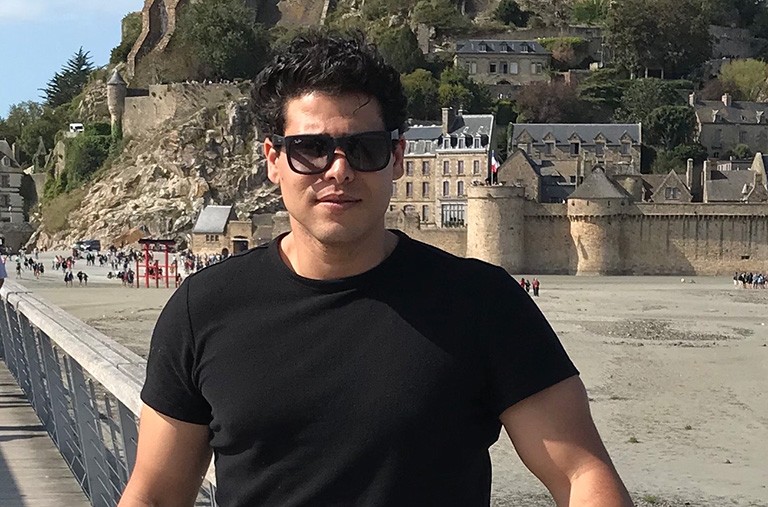 Mohaned Chraiti recently completed his doctorate at Concordia.
Sharing a limited resource
While completing his PhD under the supervision of Gina Cody School professors Chadi Assi and Ali Ghrayeb, Chraiti found an innovative approach to avoid the anticipated loss of connection speed on the 5G network.
"Because there will be millions of devices connected to the network, there is a good chance that many of these devices will be accessing the same information," says Chraiti, who is now a postdoctoral fellow with the Wireless Information and Network Sciences Laboratory at the Massachusetts Institute of Technology.
"The main idea behind our work is to exploit the similarities between the data transmitted to the users. This way, the same information doesn't need to be sent out multiple times, but only once, thus avoiding a decrease in connection speeds."
Chraiti's work on the 5G network has earned him many prestigious scholarships and prizes, including the Governor General's Academic Gold Medal. He received the prize for achieving the highest academic standing at the graduate level among students at the university completing a dissertation.
His research also includes solutions to increase communication reliability, connectivity, reduce resource management complexity and improve communication secrecy.
"Many of the results and ideas developed in Chraiti's thesis have been tested through real-world experiments in collaboration with top research labs including Nokia Bell and Texas A&M University. It's quite remarkable," notes Assi, who is a researcher with the Concordia Institute for Information Systems Engineering.
Ghrayeb, Concordia Research Chair in Wireless Communications in the Department of Electrical and Computer Engineering, says his former student's unique set of qualities and professionalism were instrumental in completing the groundbreaking work.
"He is probably the smartest graduate student I have ever dealt with. His clarity of thinking and understanding of matters is unparalleled. It comes as no surprise to me that he was awarded the Governor General's Academic Gold Medal," he adds.
Mourad Debbabi, dean of the Gina Cody School, calls the news of Chraiti's award a testament to Concordia's excellence as a research institution. "This is proof that the university is filled with researchers working hard to find innovative solutions to the challenges we face as a society," he says.
The future of mobile networks
Though 5G deployment is starting and shows promising enhancements, Chraiti says that the technology remains costly and future research in the field will focus on finding alternatives to make the next generation of mobile networks — also known as 6G — more affordable.
"I strongly believe that the upcoming 6G will mark an important milestone, making everything connected to everything," Chraiti says. He believes 5G-6G networks will transform much of human life as they allow access to all sorts of everyday items.
"Having aqueducts connected to the network, for example, could provide valuable information to avoid a break in the water system. Multiple studies have shown that having information about the state of everything will help us take preventive actions to improve ecosystems, save lives, reduce pollution and save expenses."

Learn more about the Gina Cody School of Engineering and Computer Science.
---