Alumnus/Alumna profile
Sabrina Manolakos
Bachelor of Science 20
Honours in Athletic Therapy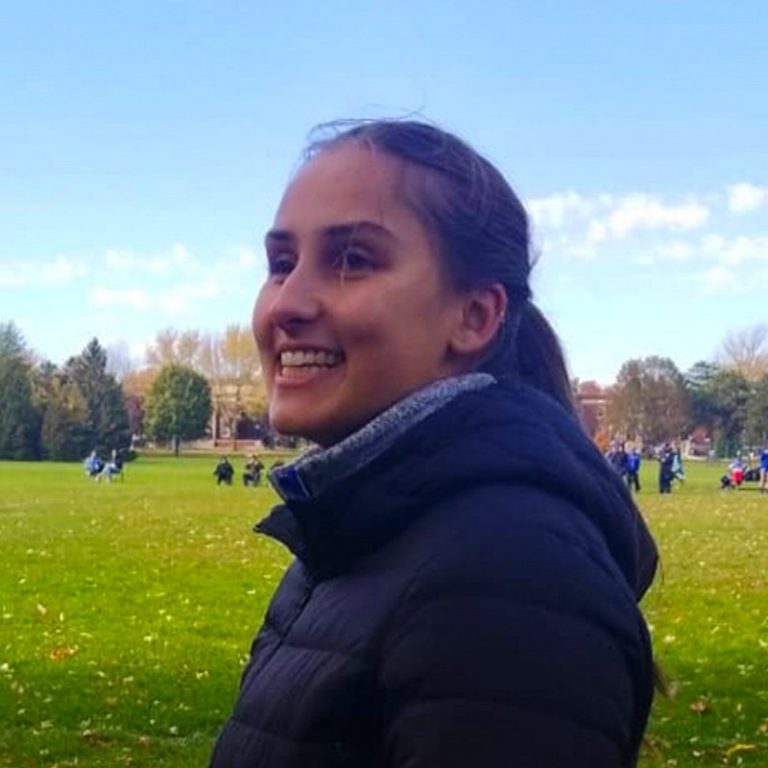 "Internships are so much more intense than class, and you really get to apply your knowledge."
What's the best part of the program?
The best part of the program is the internships. Another passion of mine has always been working with kids. I did a year of Child Studies before switching into Athletic Therapy. Over the past couple months I've been able to combine those two passions at work, which is the ideal working place for me. I started doing classes with kids at an athletic therapy clinic called ReFit. It's movement-based, not sports-based. So we'll do some circuits, involving jumping, squatting and throwing; basic skills, and how to do them properly. I'm also working with an occupational therapist at another clinic, doing the same kinds of classes for kids with disabilities.
What was your most memorable course?
The internships. The program requires that we do three stages throughout our four years: One that's field work, one that's a clinic internship, and one that's both. You get to see everything that you learn about in class, but in real life.
My first internship was at Selwyn House High School. I worked with their football and hockey teams. The second one was at the PERFORM Centre, at Concordia's Loyola Campus. That's a general-population clinic, so you're not just seeing athletes. I'm just finishing up my last one at Dawson College, which was a combination of working with the rugby teams on the field, and working in the athletic therapy clinic.
What's it like moving from the classroom to an internship?
It's challenging, definitely. In my first internship I learned about how much you need to work with the athlete directly. You learn how to calm down an athlete. In class you learn to ask them to take two deep breaths, but in real life, it takes a lot more than that to help someone calm down. So it's all about applying everything you've learned to really building your own skills. You'll say, "OK, look at me in my eyes, it's going to be OK, take a deep breath."
Developing confidence is an issue throughout all the internships. You might not get it right the first time, if you haven't practiced it, but we have supervisors there with us to help correct our technique or give us pointers.
Any advice for people just starting out in the program?
Take time for yourself. It's very demanding. We're doing our internships at the same time as we're doing a full course load. It's a lot going on. And it's important to take time for yourself -- sleep, eat properly. I play soccer twice a week, with Concordia intramural soccer. That's time I take for myself.