Alumnus/Alumna profile
Olivia Taddio
Bachelor of Arts
Joint Specialization in English and History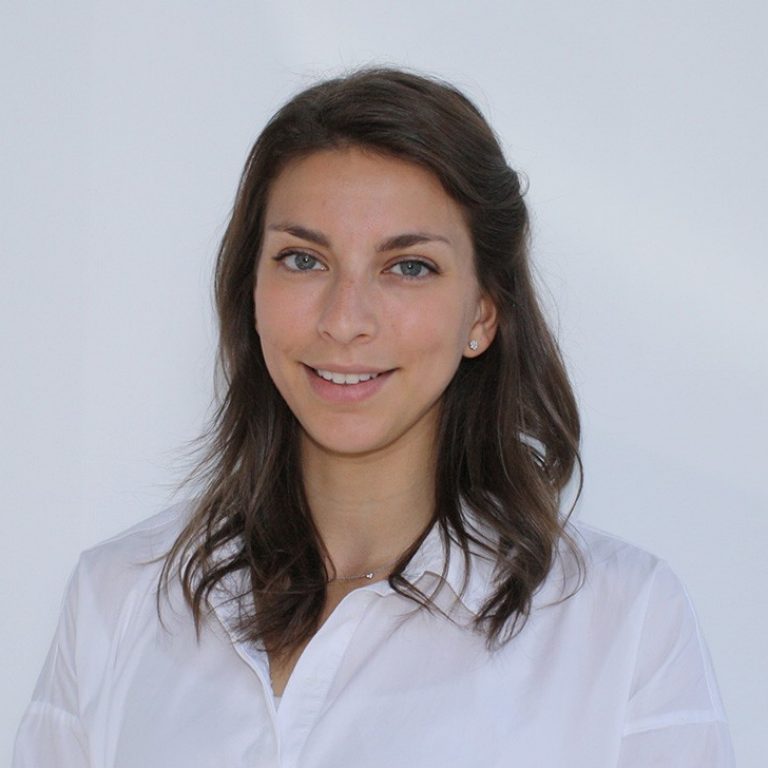 "It's about seizing all opportunities"
Olivia Taddio credits student involvement for exceptional university experience
As a digital and e-commerce lead at Flourish Pancakes in Montreal, Olivia Taddio, BA 14, develops growth strategies that reunite e-commerce goals, retailer objectives and consumer satisfaction, while teaching clients and colleagues how to level-up their digital marketing.
Her knowledge of her field is the amalgamation of expertise gained in various roles from part-time flight attendant for Air Canada to freelance copywriter, and SEO and digital marketing specialist at a start-up company. After joining Bloom as an account manager in 2018, Taddio quickly moved into her current role two years later.
We sat down with Taddio to find out how student life at Concordia helped her develop the skills she needed to succeed in the professional world.
What was the best part about your program?

I had the freedom to choose a lot of my classes so it was a true 'learning for the sake of learning' experience. I studied liberal arts in CEGEP so I knew I wanted to continue on the arts path. I'm not in the field now but had it not been for my background in English and history, I would not be where I am today.
The English and History program required you to have excellent writing skills and it helped me become a strong writer. What I really like about the role I'm in now is that it combines interesting data with creative thinking.
What were some of the highlights of your student days?
I was heavily involved in student organizations. I was a part of the Concordia Association for Students in English (CASE), which was instrumental to my time at Concordia. It was the beginning of me coming into student affairs, student politics and working within a student union — the Concordia Student Union (CSU) — as an administrative coordinator. It gave me the opportunity to sit on boards and speak to staff and faculty about making better decisions for our Concordia community. I think that was the most impactful part of my experience.
For me it was about seizing all of the opportunities — at the departmental level, within the broader faculty and at the student union level. What really made my student life exceptional is that I loved what I was studying and also loved being at school.
Do you have any advice for current students?
University is the best place to try out anything; there's always a safety net, so you have nothing to fear. If you want to apply for a grant, do it! I remember being on a student committee that funded an aerospace weather project on a rocket and that was the coolest thing ever. The space is designed specifically for you to be caught if you fail and that's the best part about it.
Go to all of the speaking events, too. You'll never have another chance in the world to hear speakers and only pay $10. We had Noam Chomsky, Justin Trudeau and a midwife from Bali. Every opportunity that you have, take it. The Faculty of Arts and Science is huge and with it comes infinite possibilities for learning, meeting people, exploring yourself and the world around you in a way that there's no wrong answer.