Conferences & lectures
Stories of women in leadership from around the world
---
DATE & TIME
Thursday, March 23, 2023
12 p.m. – 1:30 p.m.
Registration is closed
ORGANIZATION
University Advancement
---
Thursday March 23
12 – 1:30 p.m. Eastern Time
On Zoom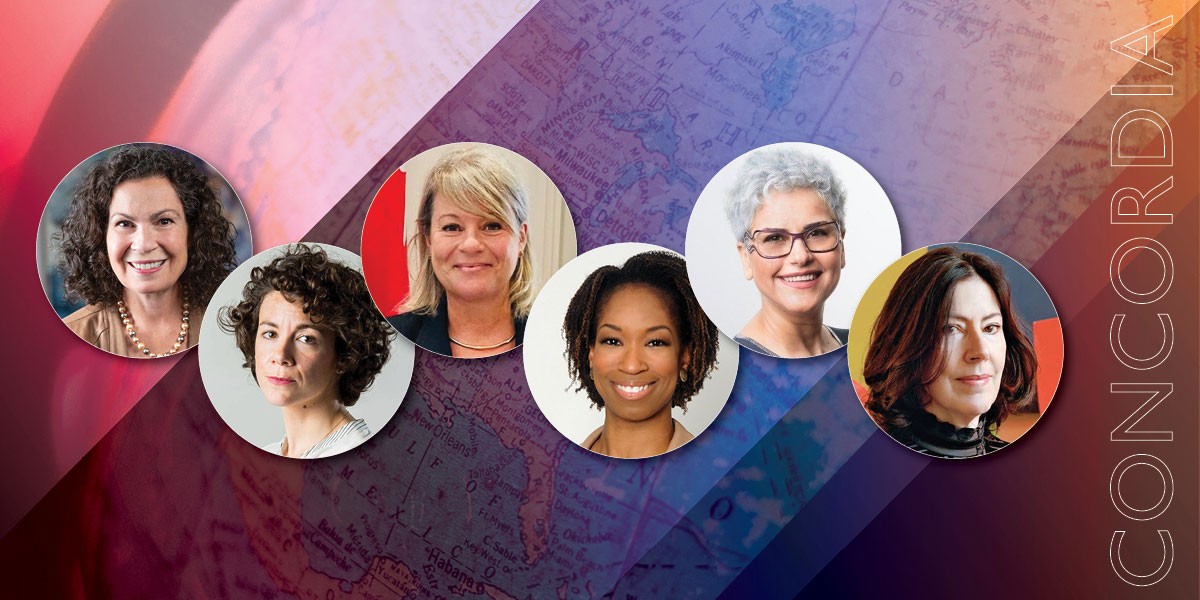 What are the unique challenges for women in leadership roles who work abroad? How do biases come into play? How do women best navigate the workplace in a country that has different values and culture?
These are just some of the topics to discuss during Stories of Leadership Around the World.
Co-hosted by the Barry F. Lorenzetti Centre for Women Entrepreneurship and Leadership at the John Molson School of Business and the Concordia Alumni Women & Leadership program, the event will welcome Maria Abi-Habib, Fay Arjomandi, Ginette Caron, Isabelle Dessureault, in a discussion moderated by their fellow Concordia graduate Maya Johnson, anchor of CTV News at 5 p.m. and 11:30 p.m.
Panelists will share their stories, insights, challenges and joys of working abroad.
This webinar will feature opening remarks from Anne-Marie Croteau, dean of the John Molson School of Business, and a brief presentation of research on international women leaders by Yu-Ping Chen, associate professor of management, John Molson School of Business.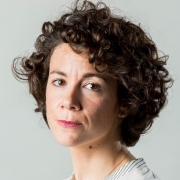 Maria Abi-Habib, BA 06, is an investigative correspondent based in Mexico City, which she uses as a base to cover Latin America for The New York Times. In 2022, she won the George Polk award and was a finalist for the Pulitzer Prize for her work in Haiti. Her previous posts include Beirut, New Delhi and Kabul, during the height of the U.S. and NATO's war against the Taliban. Her investigations in South Asia revealed secretive Chinese government contracts in Pakistan and Sri Lanka and the systemic sexual abuse of nuns at the hands of a powerful bishop in India.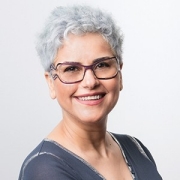 Fay Arjomandi, BEng 98, is the Founder and CEO of mimik, the pioneering hybrid edge cloud (HEC) company. She has held c-level positions in several enterprises in telecom, digital health, software, and augmented reality. She is also a serial entrepreneur, investor, advisor, author, and advocate for women in tech and equality.
She graduated from Concordia's Gina Cody School of Engineering and Computer Science in electrical engineering where she was named the Alumna of the Year in 2018. She was recognized as one of the most influential women in Silicon Valley by San Francisco Business Week in 2014. She was named the Edge Woman of the year in 2020 by the Linux Foundation and received the Canadian Top 20 Tech Titans Award in 2022. She is a member of the Forbes Technology Council, a panelist for Ark Invest, advises many startup companies, and is a Board Advisor to American Tower, the global provider of wireless communications infrastructure.
Fay is passionate about social impact, philanthropy, digital inclusion, and equity. She was the chairman of Vodafone Americas Foundation and has supported many progressive causes such as education, health, environment, and women empowerment. She is a mentor for young entrepreneurs and a sought-after speaker at events and conferences.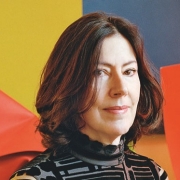 Ginette Caron, BFA 74, was the art director at Bulgari and in-house design director at Prada Group and Benetton Group before she opened her own studio in Milan in 2000. Clients include exclusive brands such as Moleskin, Prada, Swatch, Sisley, Barilla and more. Along with running her thriving agency, she also lectures and workshops to foster design excellence in Canada, China, Cyprus, England, France, India, Italy, Switzerland, Tunisia and Turkey. Caron is a member of the Royal Canadian Academy of Arts and is nominated to be an "International Ambassador Canada 150" by the Canadian Minister of Heritage.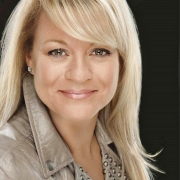 Isabelle Dessureault, MBA 99, has occupied top positions in some of Quebec's largest companies, like Vidéotron and real estate developer Groupe Sélection. She left the corporate world in 2018 to pursue her dream of using her experience to benefit budding entrepreneurs. Today, she represents Quebec on the international stage, as a Designated Chief Representative with the Ministère des Relations internationales et de la Francophonie du Québec (MRIF).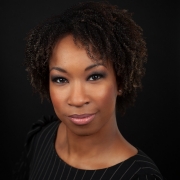 Maya Johnson, BA 06, anchor of CTV News at 5 p.m. and 11:30 p.m., rose to this position at CTV Montreal New to be the first black woman in that role. She was previously serving as Quebec City bureau chief and an occasional fill-in anchor before Johnson returned to the Montreal newsroom following the departure of long-time anchor Paul Karwatsky, BA 04. She began her career at CTV in 2005, becoming the station's youngest reporter at age 21.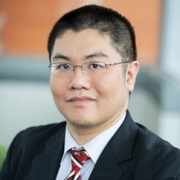 Yu-Ping Chen, an associate professor of management at Concordia, researches primarily global work experiences (e.g., corporate expatriates, self-initiated expatriates, and international business travelers), cross-cultural management, interpersonal relationships at work, work motivation, and work-family issues. His work has been published widely in peer-reviewed journals, including Journal of Management, Human Resource Management, Journal of Business and Psychology and The Journal of World Business.
---