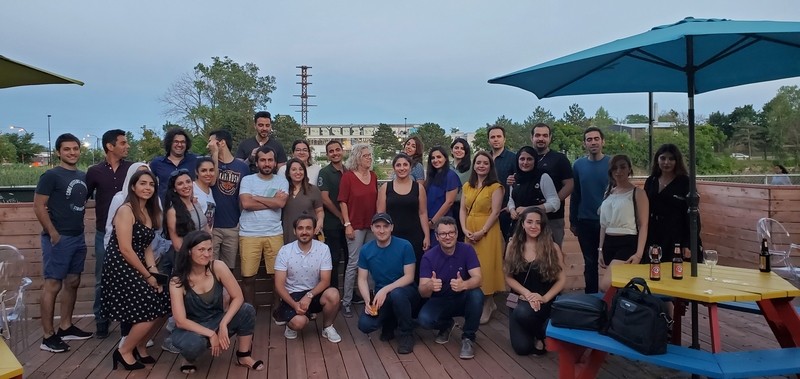 Summer 2020 marked the first edition of the engineering and computer science course ENCS 691 in "Urban energy systems." This course came to fruition when three like-minded women came together with the goal of consciously and proactively fighting and preventing the consequences of climate change by providing more livable and healthy next-generation neighbourhoods. These women are Dr. Ursula Eicker, of Concordia's CERC Team; Natalie Voland, the president of the Montreal-based real-estate development company Quo Vadis; and Maja Vodanovich, the Mayor of Lachine. These women combined their respective strengths of innovative scientific knowledge, sustainable building and construction experience, as well as the engagement and dedication of a local decision maker to make this project come to life. This pilot project of creating an Eco-quartier in the Lachine-Est neighbourhood showcased what is possible when you combine innovative and holistic practices with the goal of cultivating a neighbourhood that truly benefits its citizens and the surrounding environment.
Map detail of Eco-quartier Lachine-Est. The site is located north of the Lachine canal, bordered by Rue Saint-Louis, Boulevard Saint-Joseph, 6e Avenue, Rue William-MacDonald and Avenue George-V.
The course was designed to provide students with the unique opportunity to be in touch with field experts and work collaboratively to create a proposal to a real-life project. The project took place in the old Dominion Bridge area of Lachine-Est, which provides historical significance as the Dominion Bridge company produced bridge systems that made the Canadian Pacific Railway possible. This added the complexity of wanting to preserve the historic importance of the site, while maintaining a modern and innovative solution that met all of the projects criteria.
The students were supported by developers, local decision makers, community groups, and experts in the field, all who helped to combat the complex obstacles that this project presented. The course outcome showcases proposals for inventive sustainable urban energy systems for the Lachine-Est neighbourhood. The proposals are based on different urban design scenarios developed by the students that were used in finding solutions for active transportation, building efficiency and renewable integration, and intelligent waste management. These different topics were studied to discover the pros and cons of various sustainable living approaches, and their applicability within this specific neighbourhood. The solutions for the heritage neighbourhood surrounding the old Dominion Bridge headquarters in Lachine-Est were provided by students in order to transform the region into a livable, sustainable, and energy-efficient neighbourhood that inspires the cities of our future.
Check out the final project report brochure for more details [PDF - 4.7 MB].