Jean Carignan's musical legacy is a lasting but complicated gift to Québécois culture, write Concordia researchers
Gearóid Ó hAllmhuráin and Kate Bevan-Baker explore how the French-Canadian fiddler's mastery of Celtic traditions drew raptures abroad but ambivalence at home
Traditional Québécois music is a vital component in its national identity, and fewer names are more prominent in its pantheon than "Ti-Jean" Carignan. He was a supremely talented fiddler who never learned to read music, a working-class child of the Great Depression who was named to the Order of Canada, a francophone Québécois who was passionate about Irish and Scottish music and a world-famous musician always on the brink of poverty. Carignan remained a dominant figure in the world of traditional music until his death in 1988 at the age of 71.
But, as two Concordia researchers write in a new paper looking at Carignan's life, influences and legacy, he remains a polarizing figure in his home province. While his genius and work ethic are indisputable, his straying from music rooted in the francophone Québécois tradition was at odds with the growing nationalist sentiment embraced by the province's intellectual and cultural elite during the Quiet Revolution of the 1960s and 1970s.
In their paper published in the journal Études irlandaises, authors Gearóid Ó hAllmhuráin and Kate Bevan-Baker write that the position some commentators took could be boiled down to, "Brilliant, but not Québécois enough!" This, they write, was an injustice that shadowed his legacy long before he died, even though he remains Quebec's most celebrated fiddler.
"He is still considered a legendary Québécois and Canadian fiddler," says Ó hAllmhuráin, the principal of the School of Irish Studies. "He is well-known in the Irish music world as an extraordinary musician who was not born into an Irish musical tradition but who did so much for Irish music here in Quebec and throughout North America."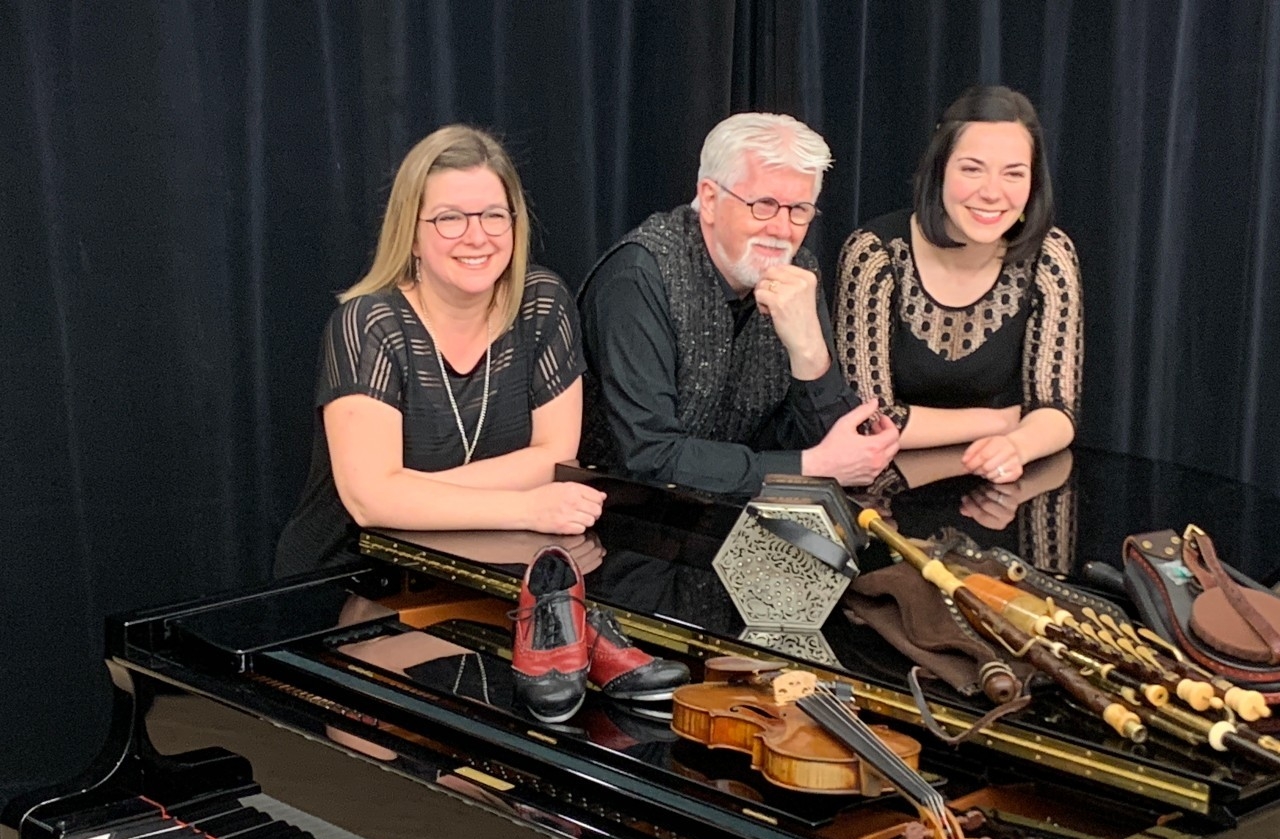 Trílangue ensemble: Martine Billette, Gearóid Ó hAllmhuráin and Kate Bevan-Baker. Photo by Stephen Baxter
A difficult love affair
Carignan's journey from working class Lévis to the highest peaks of acclaim by his peers was a hard one. Musically illiterate, he learned the basics of the fiddle by obsessively listening to and playing along with 78s released during the early days of recorded music in the United States. He was discovered by the now legendary Québécois fiddler Joseph Allard, who expanded his worldview by introducing him to the music of Irish-American fiddler Michael Coleman and Scotland's James Scott Skinner. These three seminal figures were the pillars on which Carignan built his musical style.
"Carignan employed an incredible playing technique, inspired by his love for classical violin playing in addition to his passion for fiddling," says Bevan-Baker, a world-renowned fiddler who has represented Canada in Russia, China, the European Union and throughout North America. She also performs with Ó hAllmhuráin and Martine Billette in the traditional music ensemble Trílangue.
"His ability to integrate complex bowing patterns and melodic ornamentation from master Irish and Scottish fiddlers demonstrated his command of the instrument. The intricacies of his unique playing style can be clearly heard on all of his recordings."
Despite his virtuosic talent, Carignan constantly struggled to make ends meet. From 1956 to 1973, while he recorded dozens of records, including a classic LP for the US Smithsonian Institute with Alan Mills, and made appearances at Expo 67, on the Ed Sullivan Show, gave celebrity concerts in London, Paris, the Newport Folk Festival, the Winnipeg Folk Festival, the Mariposa Festival and Carnegie Hall in New York, he fed his family by driving a taxi in Montreal.
By the end of his life, he had been the subject of three documentaries, a concerto by Quebec composer André Gagnon, inducted into the Order of Canada, received honorary doctorates from McGill University and the University of Toronto, a Jubilee Medal from Queen Elizabeth II and the Prix de musique Calixa-Lavallée, among other awards. He had also gone deaf.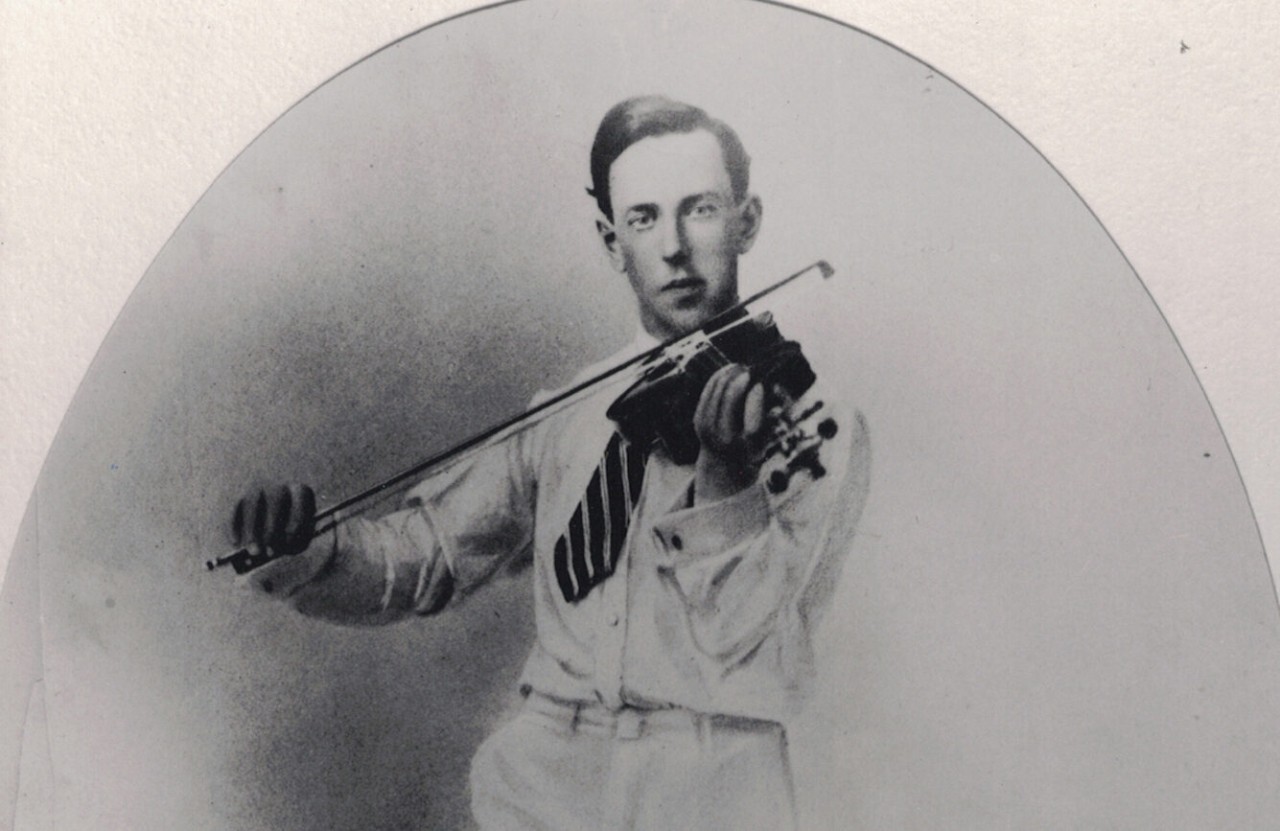 Michael Coleman, NYC 1915
A living tradition
Ó hAllmhuráin says Carignan's belief in the integrity of his music led to his lack of commercial success during his lifetime and some bitterness when he saw less talented but more crowd-pleasing artists surpass him in sales.
"He had very high standards, and he was not prepared to compromise his music," he says. "The market can be a very mean place to sincere traditional musicians, and that's still very much the case today."
Nevertheless, Ó hAllmhuráin — a world champion musician, who plays Irish concertina and uilleann pipes — says that Quebec enjoys a thriving traditional music scene that he calls one of the jewels of its culture.
"While there may be heated debate about the role of language in contemporary Quebec, its music and dance continue to unite people within the province and throughout North America."
Read the cited paper: "Irish Music or Pure Laine? The (Un)Quiet Revolution of Ti-Jean Carignan."
---