Concordia launches a public art program to honour Black presence at the university
Artists will be commissioned to highlight Black communities' contributions to the school and its founding institutions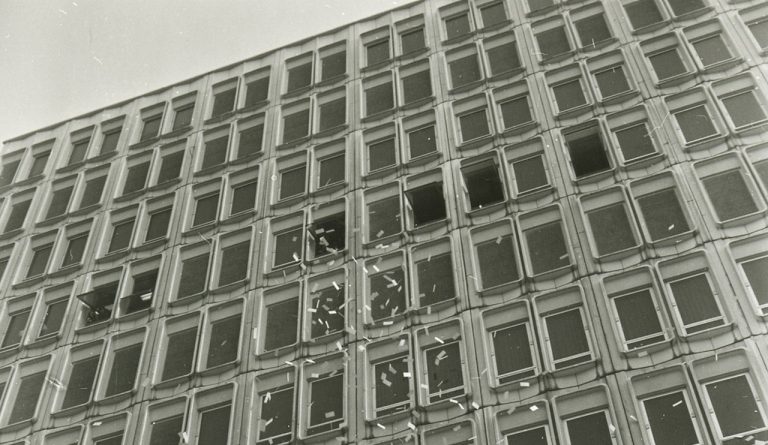 This public art program is a tangible testament to Concordia's commitment to combatting anti-Black racism
The past few years have seen an evolution in the discussion surrounding public art and memorials. There is a growing realization that they need to be more inclusive — representing the culture and history of all members of society, not just those who traditionally held power.
Following the recommendations in the President's Task-Force on Anti-Black Racism Final Report on this subject, Concordia has launched the Honouring Black Presence at Concordia Public Art Program.
The public art program was created to honour the presence, history and contributions of Black students and graduates. The program aims to increase the visibility of professional Black artists, both emerging and established, and showcase the plurality of Black voices and experiences over the next 12 years.
Every three years, a new artist will be chosen to create a new public artwork. The program is open to individuals or teams of professional artists, emerging or established, who would like to submit an expression of interest, if they have a connection to Concordia and/or Montreal's Black community.
An announcement of the inaugural commissioned artist or artist team will be made in early 2024. The jury is made up of carefully selected artists, cultural workers, specialists in public art and members of Black communities of Montreal and include:
Cynthia Alphonse, project coordinator, President's Task Force on Anti-Black Racism
Dominique Fontaine, curator, cultural strategist, and founding director of aposteriori
Annie Gérin, dean of the Faculty of Fine Arts, Concordia
Analays Alvarez Hernandez, curator, public art specialist and assistant professor, Université de Montréal
Marie-Claude Lavoie, associate vice-president, Facilities Management, Concordia
Leon Llewellyn, artist and educator
Michaëlle Sergile, artist, cultural worker and Concordia graduate student
Michèle Theriault, curator, writer, editor and director of the Leonard and Bina Ellen Art Gallery
The first selected work will be unveiled during Concordia's 50th anniversary celebrations in 2024-25 and located on the southeast corner of the Henry F. Hall Building.
Impermanence in public space
The public art program also strives to serve as a platform for the wider debate on the role of public art and civic spaces.
"This is the first temporary public art program at Concordia and it is a great first step in bringing new voices and vitality to public art at the university," says Sandra Margolian, Concordia's public art lead. "We hope that this new initiative will challenge what has been understood as 'public art' at the university until now."
The temporary program will offer an opportunity for artistic freedom to flourish, for artists to experiment with forms and materials that have not been associated with public art at Concordia until now, such as digital art, video projection, sound, textile, performance, and others.
It will aim to challenge the permanency that is usually embedded in historical forms of public art such as monuments depicting glorified moments in history or individuals from a perspective that was often white, male and Eurocentric.
"We also want to look at public art from a different perspective in terms of who is celebrated, how and why," says Margolian.
"Working with the task force chair Angélique Willkie and project coordinator Cynthia Alphonse on this project is timely and responsive to discussions that are happening now throughout the world."
The program will centre on the experiences of Black communities at Concordia past, present, and future. While these communities have been historically underrepresented, they have helped shape the university into the institution it is today.
"This public art program is a tangible testament to Concordia's commitment to combatting anti-Black racism and implementing the recommendations of the task force," says Willkie, special advisor to the provost on Black integration and knowledges and chair of the Task Force.
"It's an exciting time to witness new discussions and steps taken to ensure that the telling of the past, present and future reflects the diversity of traditionally underrepresented peoples in our communities. The program is one more way to demonstrate the long-standing sense of place and belonging of Black peoples at Concordia."
The final report of the Task Force on Anti-Black Racism's includes 88 recommendations. One such recommendation proposes that the university establish a public art prize.
This program originated from the need to publicly recognise the 1969 Student protest and to acknowledge the historical and continued presence and contributions of Black communities at the university and its founding institutions, Sir George Williams University and Loyola College.
"I look forward to experiencing public art that fosters a sense of belonging and honours the contributions of Black people and Black Concordians," says Willkie.

Learn more about Concordia's Public Art Program.
---