Concordia PhD candidate wins Prix Relève étoile for study on microplastic pollution in tidal zones
The Fonds de recherche du Québec recognizes Qi Feng for her exceptional graduate-level research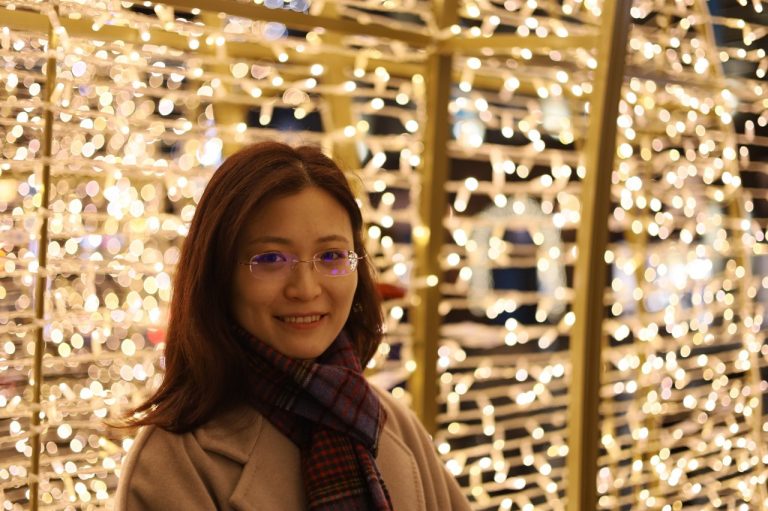 Scientists have been aware of microplastic pollution in our oceans for some time. However, the factors influencing the movement of these tiny particles in shoreline environments were poorly understood.
Now, thanks to award-winning research from Concordia PhD candidate Qi Feng, new light has been shed on the matter. She is studying under the co-supervision of professors Chunjiang An and Zhi Chen in the Department of Building, Civil and Environmental Engineering at the Gina Cody School of Engineering and Computer Science.
Feng's research explores how plastic properties and environmental factors, such as hydrological forces, affect the transport of microplastics in tidal zones. Her recent paper, "Transport of Microplastics in Shore Substrates over Tidal Cycles: Roles of Polymer Characteristics and Environmental Factors," has just been honoured with February's Prix Relève étoile Louis-Berlinguet from the Fonds de recherche du Québec – Nature et technologies (FRQNT).
The FRQNT confers the prize monthly to promote and recognize exceptional research by graduate students and postdoctoral fellows in the province.
Understanding the influence of tidal forces on microplastic movement
Shorelines are critical habitats for marine organisms and a vital resource for humans. For Feng, understanding how microplastics are transported in water and sediment in these areas is of utmost importance.
"If we want to reduce the risks of plastic pollution to other creatures and to human beings, we need to predict the trajectory of microplastics," she says.
Microplastics are tiny plastic particles smaller than five millimetres long. As such, they are often invisible to the naked eye.
According to Feng, microplastics can take many forms and come from many different sources, but a key contributor is discarded plastic waste. Since plastic biodegrades very slowly, these fragments eventually find themselves in waterways and oceans, where they can be carried by currents or become integrated into sediments.
"Scientists have found microplastics everywhere in our environment," Feng notes. "We have even found them in places we couldn't have imagined, like in the bodies of Arctic penguins and in human blood."
Lab study is the first of its kind
While past studies have attempted to understand how tidal forces influence microplastics, results have been inconsistent. That's because researchers relied on field sampling and modelling, which do not exclude the interactions of other complex environmental factors.
To remedy this problem, Feng decided to study the influence of tidal forces on microplastic movement in a lab setting.
She used a water pump to simulate incoming and outgoing tides. She then measured the concentration of suspended microplastic particles in the water using a sophisticated tool that relies on laser diffraction.
Laser diffraction works by shining a laser beam onto the particles and measuring how the light is scattered in different directions.
Feng found that fine-grained sediments, like clay and fine sand, retain more microplastics than coarse sediments like gravel or pebbles. She learned that sediments tend to retain larger, rather than smaller, microplastic fragments.
She also discovered that as the number of tidal cycles increases, more microplastics are transported from the sediments to the water. When water moves more slowly and salinity increases, more microplastics move from the water to the sediments.
This is the first experiment to study the effect of tidal forces on the transport of microplastics in a laboratory setting.
Findings will make waves for risk assessment
Feng's findings are significant because they can support future risk assessments by providing important information about where microplastics are most likely to accumulate on shores.
"Based on the study results and our previous knowledge, we can assume the sediments that are least likely to trap microplastics are non-depositional sentiments such as rocky or gravel shore," Feng explains.
"If we can collect information such as the shoreline type, tidal velocity, tidal range and wave energy from satellite images or geographic information, then we can predict where microplastics are accumulating. We will be able to make proper risk assessments and management plans in advance."

Read the cited paper: "Transport of Microplastics in Shore Substrates over Tidal Cycles: Roles of Polymer Characteristics and Environmental Factors."
Find out more about Concordia's School of Graduate Studies.
---