3 Concordia artists to be featured in the Canada Council Art Bank's expanded collection
The recent acquisitions celebrate the country's diverse art scene and include works by fine arts alums and Art Volt Collection members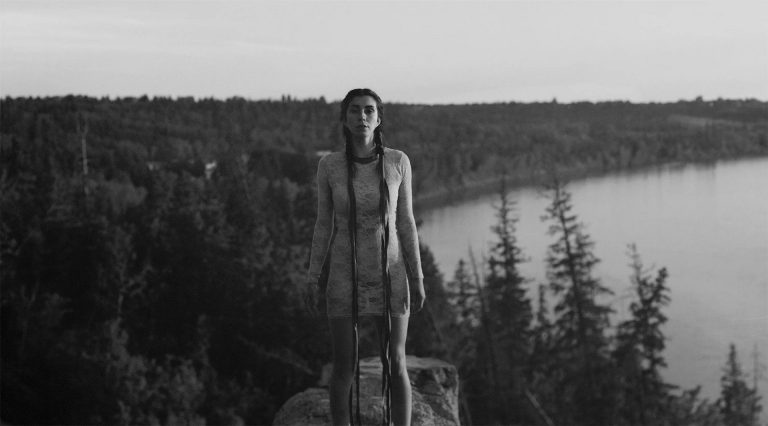 In celebration of its 50th anniversary, the Canada Council Art Bank recently announced the acquisition of 72 new works by emerging and established artists from across Canada. With more than 17,000 artworks by 3,000-plus artists, the Art Bank has the most extensive collection of contemporary Canadian art anywhere.
Among the works selected three are by Concordia fine arts graduates and artists from the university's Art Volt Collection (AVC): Dayna Danger, MFA 17, Louis-Charles Dionne, BFA 17, and Laïla Mestari, BFA 17.
"The AVC is a launch pad for our recent fine arts alums," says Annie Gérin, dean of the Faculty of Fine Arts. "I'm thrilled to see that their talent and hard work are being recognized at this stage of their career."
The innovative not-for-profit sales and rental service showcases the work of emerging artists and provides career support during their transition into the professional art world.
Danger's digital photograph, "End of the World," was chosen out of 1,748 submissions for a place in the Art Bank's permanent collection. The piece is also part of the AVC.
"'End of the World' is part of ongoing portraits that I take of my kin and shows Alex overseeing the kisiskāciwani-sīpiy, 'swift flowing river' or North Saskatchewan River," shares Danger, a Two-Spirit Metis – Anishinaabe (Saulteaux) and Polish visual artist.
"I wanted to capture the courage and beauty within her as she stepped out onto the edge of the valley surrounded by tranquillity," explains Danger, whose practice questions the line between empowerment and objectification by claiming space with their larger-than-life-scale work.
Greater access to diverse works of art
"The Art Volt Collection is incredibly proud that Dayna's striking photograph will now become a permanent part of the Canada Council Art Bank," says Camille Bédard, BFA 11, head of the AVC. "Dayna's unique vision and perspective make their work a fitting addition to this prestigious collection of Canadian art."
For Danger, having their work included in the Art Bank collection is an opportunity for more people to access and experience Indigenous art.
"I think it's important for queer Indigenous artists, specifically, to be part of the collection," says Danger. "You don't need to be part of the culture for it to resonate or to enjoy it. Artwork is made to be seen; it's for everybody."
A significant accomplishment for Concordia artists
Dionne's "Manila Legal Folder" is also among the Art Bank's new acquisitions. While the selected work is not from the AVC, it is part of his series of 12 hand-carved unique marble folders, five of which are in the Concordia collection.
"I am very pleased that one of the "Manila Legal Folders" has been acquired by the Canada Council Art Bank," says Dionne, a part-time instructor in the Department of Studio Arts. "I feel honoured to have my work be part of this collection."
Dionne adds that since one aspect of this work is asking an open-ended question about the archive, it seems fitting for it to be part of this permanent collection.
The Art Bank's new acquisitions also include a piece by Mestari, a fine arts alum and AVC artist. The selected work, Monabamqueb, is part of Mestari's recent exhibition Fragments, retours, amas at Galerie 3.
Shaped by a family history of immigration, Mestari's interdisciplinary works explore the notions of identity and culture.
For Bédard, the Art Bank's acquisition of artwork from three Concordia artists is a significant accomplishment for the artists and a testament to the efforts of the AVC.
"Our mission is to promote and support emerging Concordia artists as they break into the professional world," she says. "The fact that three AVC artists were inducted into the Art Bank marks a major achievement for them and an affirmation of our work."
The Art Bank's new acquisitions will be up for rental as of April 2023.

Learn more about Concordia's Art Volt Collection.
---