Two Gina Cody School faculty become fellows of the Institute of Electrical and Electronics Engineers
Concordia's Amir Aghdam and Youmin Zhang are recognized for their innovative ideas and research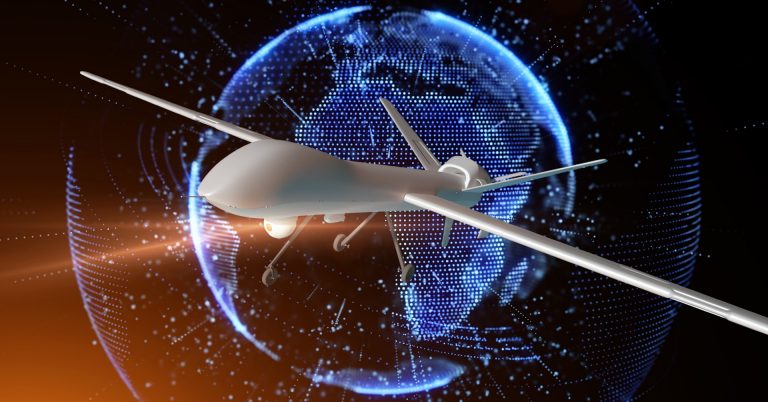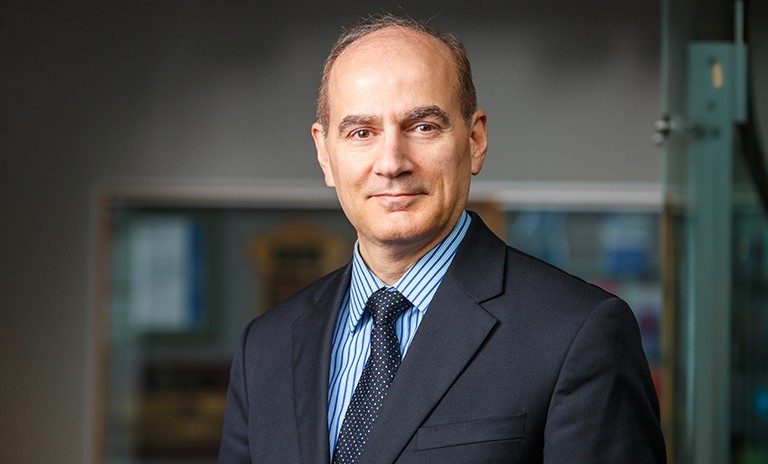 Amir Aghdam: "I am honoured to see my name appear next to many distinguished fellows in the IEEE."
Collaboration for the greater good
Aghdam was elevated to fellow of the IEEE for his research leadership in distributed control of large-scale interconnected systems.
He has conducted extensive research on fixing the various problems related to interconnected control systems, working with colleagues both at the Gina Cody School and external collaborators.
"There are many interconnected systems that are geographically distributed, making information exchange between different system components infeasible," Aghdam explains. "My research looks at distributed strategies to improve the management of such systems."
Aghdam has received continued support from large industry players, such as his collaboration with Defence Research and Development Canada on underwater sensor networks over the last 12 years. He has also worked with the National Institute of Standards and Technology in the United States for the past 15 years, looking at the general functionality of sensor networks.
His research also has relevant applications in aerospace. More recently, he has joined forces with experts at the Canadian Space Agency to improve the formation capabilities of unmanned aerial vehicle (UAV) networks using multi-agent systems theory.
"I am honoured to see my name appear next to many distinguished fellows in the IEEE," Aghdam shares.
"I owe this recognition to the support of colleagues, collaborators, university administration and, of course, the hard work of my present and past research personnel. This title will be valuable for creating networking opportunities with academic and industry researchers for me and the university."
Aghdam has been faculty at the Gina Cody School since 2002. He earned his PhD from the University of Toronto in 2000.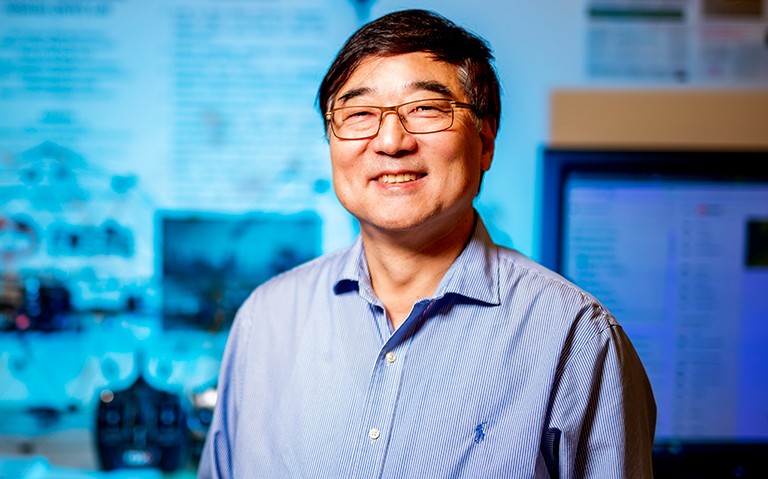 Youmin Zhang: "Receiving such a widely recognized distinction is a testament to the hard work of my entire team."
Automation for a safer and sustainable future
Zhang was elected as an IEEE Fellow for his contributions to fault diagnosis and fault-tolerant control systems.
His research revolves around one main question: how can we use automation to both correct and prevent unexpected events in everyday life?
From unmanned vehicles to aircraft safety to forest fires, Zhang's research explores how automation and artificial intelligence can be used to make the correct decisions in unprecedented situations.
The automation that Zhang and his team are researching can have applications in many areas. Its capabilities span from assisting airplane pilots with safe landings when mechanical failures arise to diagnosing and putting out forest fires using UAVs or drones.
"The goal is to have fully autonomous vehicles replacing human drivers and pilots altogether," Zhang explains. "The current technology has not matured enough to allow full automated control for, say, self-driving cars on the road — but we are well on our way toward making that happen."
The system can also be used with smart grids by reducing the influence of human operators. More importantly, it can both diagnose and prevent potential threats, like cyberattacks and physical-system damages.
Beyond improving the safety and efficiency of transportation, smart grids and forest fire monitoring and fighting, Zhang's research also positively impacts sustainability. By integrating automation in these sectors, carbon emissions can be reduced and energy efficiency improved compared to systems currently operated by humans.
"It's an honour for not only myself but my whole team of colleagues, students and collaborators to have received this title," Zhang says. "Receiving such a widely recognized distinction from the IEEE is a testament to the hard work of my entire team over the course of my career."
Zhang has been faculty at the Gina Cody School since 2006. He earned his PhD from Northwestern Polytechnical University in Xi'an, China, in 1995.

Learn more about Concordia's Gina Cody School of Engineering and Computer Science.
Discover the work of the Institute of Electrical and Electronics Engineers.
---