Curator Trina Cooper-Bolam is the latest Concordian to win a Banting Postdoctoral Fellowship
The postgraduate will collaborate with survivors to decolonize and reclaim the former Shingwauk Indian Residential School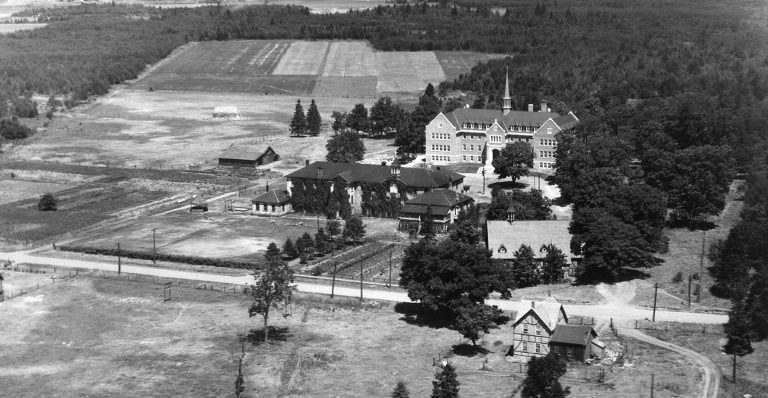 Curator, critical museologist and designer Trina Cooper-Bolam is the latest Concordia scholar to be awarded a Banting Postdoctoral Fellowship.
She received the Banting for her postdoctoral project, "Storied Transformations: Decolonizing Inherited Space through Memorial Performance." The project is a transdisciplinary investigation into the reclaiming of the former Shingwauk Indian Residential School in Sault Ste. Marie, Ontario, in collaboration with survivors and students.
Cooper-Bolam is an Ottawa resident who describes herself as a settler living and working on unceded Algonquin Territory. She will be collaborating with Erica Lehrer, professor of history in Concordia's Faculty of Arts and Science, and the university's Curating and Public Scholarship Lab, and participating in Thinking Through the Museum — a research partnership funded by the SSHRC investigating diverse approaches to curating difficult knowledge in public.
"Algoma University, which now occupies the former Shingwauk residential school, was interested in supporting the survivors, and making their stories visible in that space," Cooper-Bolam says. "Together with survivors, we've reinterpreted the ground floor, from one end of the school building to the other, its history apparent to visitors."
The Banting fellowship, one of the most prestigious academic awards by the Government of Canada, seeks to support and promote the work of the finest researchers in their given fields, both nationally and internationally. The fellowship provides researchers with $70,000 per year for two years.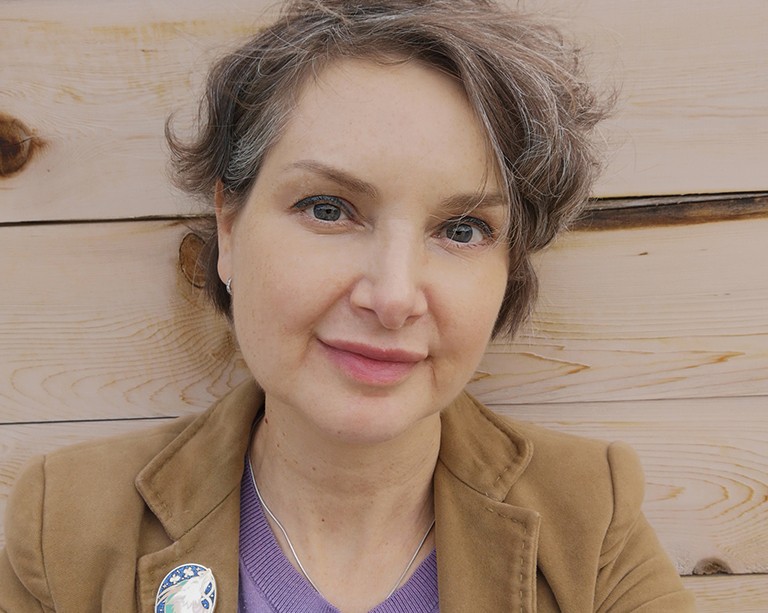 Trina Cooper-Bolam: "I'm looking to expand the repertoire we use to reckon with difficult subject matter in exhibitions." | Photo courtesy of Cooper-Bolam
Experiential exhibitions and difficult history
The reclaiming of Shingwauk Hall was initiated by Shingwauk Indian Residential School survivors and its current occupants, Algoma University and Shingwauk Kinoomaage Gamig.
"There's a large Shingwauk Survivor community, which has been gathering since 1981," says Cooper-Bolam. "The survivor-directed Shingwauk Residential Schools Centre has amassed the largest archive on residential schools in this part of the country, and it's a major centre for learning and research on residential schools."
Her background in various disciplines — including management and design and a stint at the Legacy of Hope Foundation — will inform Cooper-Bolam's approach to commemorating and honouring this difficult subject matter.
She is looking to develop new tools to manifest lost physical environments and recover associated memories. Cooper-Bolam says she hopes to apply cutting-edge technology such as virtual reality and 3D modelling, which has been used by tech companies like Ubisoft and the Moment Factory in Montreal to create an immersive virtual-storytelling environment.
"I'm looking to expand the repertoire we use to reckon with difficult subject matter in exhibitions," she says.
The aim is to create a unique experience of place at the site, with an educational or pedagogic aim as well. Or, as Cooper-Bolam describes it, "putting immersive storytelling technology in the service of survivors."
The work will be done every step of the way in collaboration with Indigenous and non-Indigenous site-based partners with whom Cooper-Bolam has developed relationships over many years. The exhibition will be oriented by Indigenous experiences, knowledge systems and ways of being.
"I have no personal history with residential schools, but the people from whom I'm descended are more likely to have taught in a residential school than to have been students at one. I have a responsibility to that inheritance," Cooper-Bolam explains.
"Museums have for decades attempted to inhibit or prevent the recurrence of violence, to foster an ethic of 'never again.' I hope to contribute critical museum methods to that effort."

Learn more about Concordia's Department of History.
---