Concordia journalism prof starts a newsletter to curate national climate news
Amélie Daoust-Boisvert says Carbon Paper is off to a great start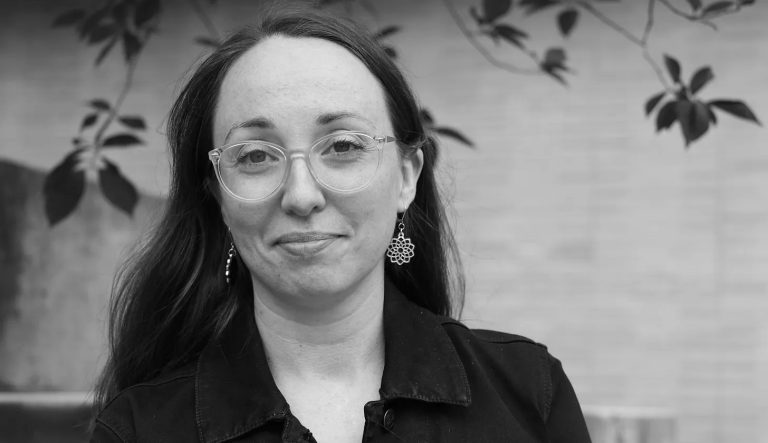 Climate change is something that affects us all, but important stories sometimes get lost in the news cycle.
Amélie Daoust-Boisvert, assistant professor of journalism in the Faculty of Arts and Science, has a solution. She recruited several research assistants over the summer and created Carbon Paper (Papier Carbone in French). The new bilingual online newsletter tracks climate news across the country.
"People want to shield themselves from all the noise they get on social media and get exactly the content they wish for," Daoust-Boisvert explains. "So, I thought, why not a newsletter? And my research assistants were really excited to work on this."
Finding a format
The project is the outreach component of a larger research project funded by a Social Sciences and Humanities Research Council (SSHRC) Insight grant. It was initially conceived for social media before Daoust-Boisvert decided an online subscription-based model was better for her target audience.
"People who subscribe are not climate-change deniers — they are interested in the topic."
The free monthly newsletter, which has now released three editions, publishes a comprehensive collection of the most significant climate stories happening across the country in French and English.
A cross-Canada approach
"Each month, we're trying to capture one or two of the most impactful climate news stories for Canada," Daoust-Boisvert says, noting the importance of regional balance.
"For instance, there was a story about people who are suing Doug Ford's government in Ontario for lack of climate action. If you live in Quebec, you might not have heard about it at all."
Journalism student Brianna Leigh Losinger-Ross is a contributor and researcher for the initiative.
"I use tools such as Python and a Twitter list that has many climate journalist/media organizations on it to monitor interesting stories that have to do with climate change," Losinger-Ross says. Python is a programming language that runs code to scrape tweets or news stories from the web.
"Once I have compiled multiple stories and we have chosen the best of the month, I write the summaries for our newsletter."
The team looks at up to 1,000 stories per month.
Getting out of your bubble
A journalist herself, Daoust-Boisvert applies a practical lens to how she and her team handle the realities of the daily news cycle.
"There were over 4,000 Canadian news stories in two days about the passing of Queen Elizabeth II, which is understandable," she notes. "At the same point, an important study about whether we are reaching a critical tipping point in climate change was published in Science magazine." But very few news organizations published a story about it.
Daoust-Boisvert is looking forward to expanding the project. Ideas include a bimonthly edition that will feature profiles of significant Canadian climate journalists.
"The idea is to is to give more visibility to good climate journalism that already exists but that you might not have seen via your own social media bubble or media habits."

Find out more about Concordia's Department of Journalism.
---