Concordia PhD student wins the $100K Miriam Aaron Roland Graduate Fellowship
Cassandra Johannessen will study the occurrence, fate and exposure of tire compounds in the urban environment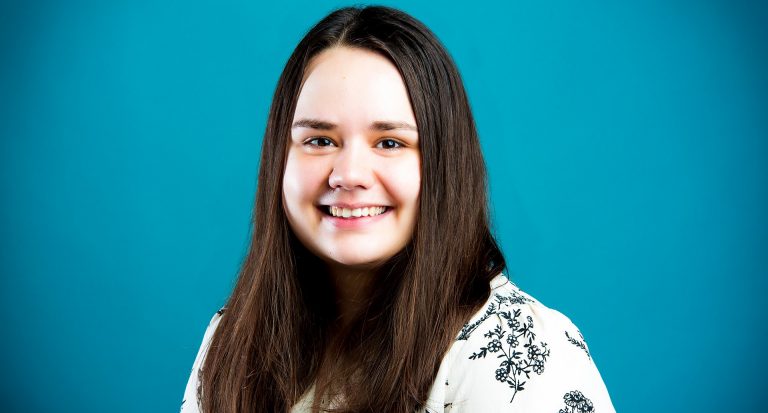 Cassandra Johannessen is the latest winner of Concordia's Miriam Aaron Roland Graduate Fellowship. Her research focuses on the connections between air pollution and tire compounds, work that will now be supported by the $100,000 prize.
Johannessen is studying under the supervision of Xianming Zhang, assistant professor of chemistry and biochemistry in the Faculty of Arts and Science.
The award, given to two promising doctoral students each year, was made possible thanks to a generous donation in 2018 from Miriam Roland (LLD 18). The funds are distributed to the recipients over the four years of their PhD program.
'Much work to be done'
The impact of tire wear compounds in the environment is an emerging field of research. Johannessen's MSc focused on how rain events in urban areas cause tire compounds to wash off into water, which can have deadly impacts on local fish supplies.
These compounds are not just found in car tires, however. Since tires are often recycled for other uses, such as artificial turf and crumb rubber in playgrounds and sports fields, there are many ways humans can be exposed to these compounds that have largely unknown toxicity.
Through looking at the occurrence and fate of these compounds in air, Johannessen will determine the likely human exposure routes and quantify how important this contaminant source is for air pollution. She is planning to enlist locals as citizen scientists to determine how much of these tire compounds Montrealers breathe in throughout the day.
She says the award will go far in helping her research. "There's so much more work to be done."
Johannessen, who grew up in Haliburton, Ontario, has been interested in science, and specifically chemistry, from an early age.
Once she completed her master's degree at Trent University in Peterborough, Ontario, she was keen to further her work. She connected with Zhang, leading her to Concordia.
"I did some research, and it seemed like an amazing place," Johannessen says.
Having made the decision to move to Montreal, the lucrative award was a tremendous — and unexpected — bonus.
Exchanging knowledge
"I didn't actually know about the monetary amount when I initially applied for it," Johannessen says. "When I began researching the prize and saw articles about previous recipients, I felt very honoured to be given the same award as these people doing amazing things."
She looks forward to getting her PhD research going and working with newer students in Zhang's lab.
"I'm excited about meeting them and exchanging knowledge that way. I've been presenting a lot about my research, and everyone always has so many questions," Johannessen says.
"Sometimes I don't know the answer yet. And I'm like, 'I wish I had that answer for you. Because I'm curious myself.' My goal is for my PhD work to provide the much-needed answers to some of these questions"

Learn more about the Concordia's Department of Chemistry and Biochemistry.
---